Do you have an eCommerce business and want to increase your sales by attracting customers? Need an eCommerce product photo editing service? Maybe you need a good-quality photo, which requires lots of editing. Does your image need to be cut out, or place the product in pure white like Amazon?
Does the product image require cleaning ugly dust and spots, staffing, and tags, or should it be straightened and resized?
Or, facing problems of unusual shadows in your product photo which require to be dropped or recreated? Either, a photograph shoe pair that is not perfectly shot. One is good, another is not, and you need the clone to get a perfect photo for your shoe pair.
Need bag straps to be wrinkled from being folded, Do those need to be straightened? Do you need to fix the color, contrast, or light corrections? Or want the logos and branding faces in the right way to find product photography clients?
Graphic Experts India is a one-stop solution for you.
eCommerce Product Photo Editing Services
eCommerce Product Image Editing services assure quality image content. It refers to the process of creating attractive photos using Photoshop. Quality content ensures traffic, sales, and business development. Moreover, people tend to buy things they are attracted to.
In comparison, the primary purpose of the product photoshoot is to present the product naturally and attractively.
But, taking such a photo is challenging because of many reasons. It doesn't always look professional.
Besides, there may have many imperfections regarding color, light, background, and unexpected objects.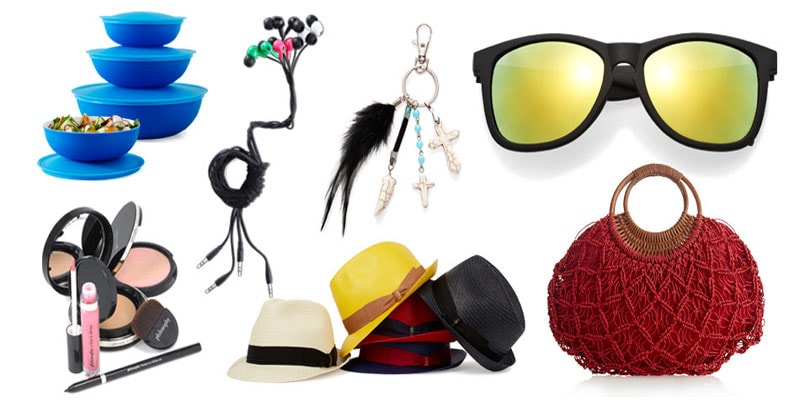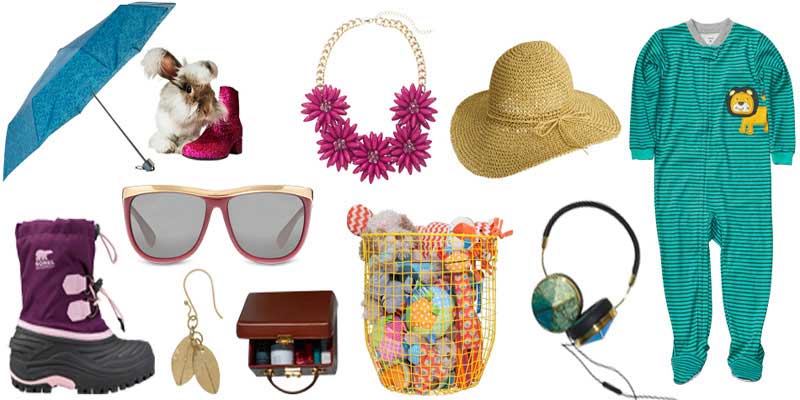 One of the major problems is the bad shadow created by the studio lights.
Also, pictures with a RAW background are obstacles to presenting a natural look.
So, before listing products to sell, most of the giant ecommerce platforms like Amazon, eBay, or any recommend several modifications to the image.
Affordable eCommerce Product Image Editing
GEI ensures delivering the finest e-commerce Product photographs with affordable Photoshop Services. We provide that mediocre images turn into great looking on the online product page. Our professional photo editors maintain the standards of popular websites.
That helps you to generate more sales on online websites and expand your business. Thus, you can rely on us to build your brand and make money. Learn More about our "Product Image Editing Services."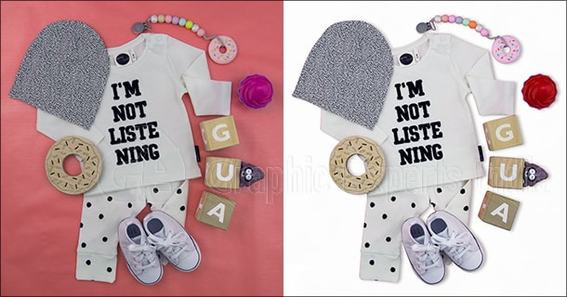 Background removal plays a significant role in ecommerce industry. A beautiful photo with a perfect background always attracts customers more.
Above all, product photos need to have a white background. Therefore, we removed the photo background using clipping path services and made it white for a flawless presentation for sale. In addition, it proffers the web store look professional and trustworthy.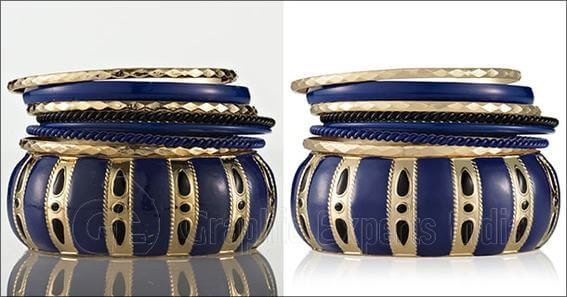 Product images have a magical power to boost sales. But, a blurry unclear, or poorly edited image may spoil your business. Our product photo retouching and enhancing services help to enhance product photos.
Likewise, we remove imperfections like dust, unwanted objects, background, and oil spot. So, fix your product image's bad light, color, or fault.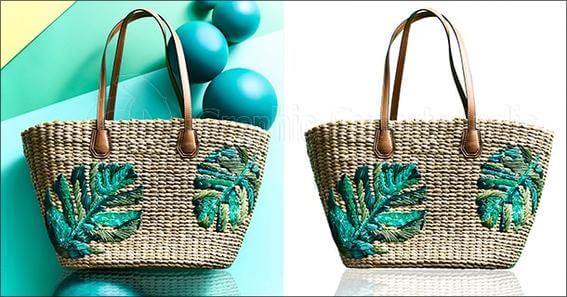 Shadows are impotent for e-commerce in creating realistic product images to boost sales. Our photo retouchers create shadows for pack-shot product photos using Adobe Photoshop.
It fixes the natural look at online shopping places. Shadows add depth to high-quality product photos by implementing natural, drop, or reflection shadows. Besides, shadow creates a dimensional angle & makes it realistic.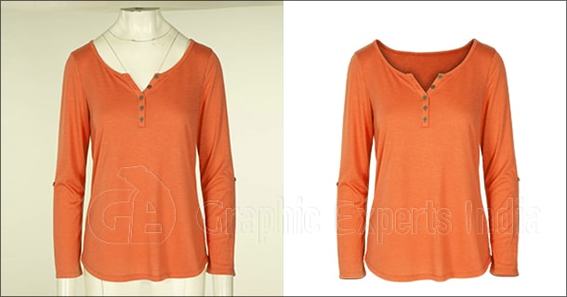 The ghost mannequin effect promotes the apparel images to exhibit their original shape. Generally, It is also known as the invisible mannequin or neck joint. If the cloth image shoots on a mannequin or dummy, removing it is beneficial to increase sales.
Our expert retouchers composite back and front parts for a realistic or 3D hollow look. We also remove the apparel image backgrounds and fix size, brightness, and color.
Packshot Photo Post-processing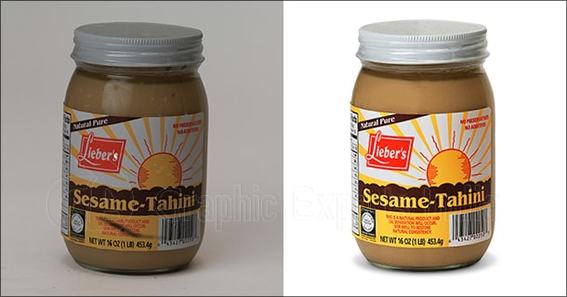 Our Packshot photograph editing services help online business owners to generate profitable images. We fix packaging and labels' color, background, shades, size, alignment, or any photography problem.
Moreover, take care of the logos and branding to face accurately. It improves your product to exhibit a 3D view. Packshot picture editing makes hike sales by fixing the product branding and identity.
Image Cropping and Resizing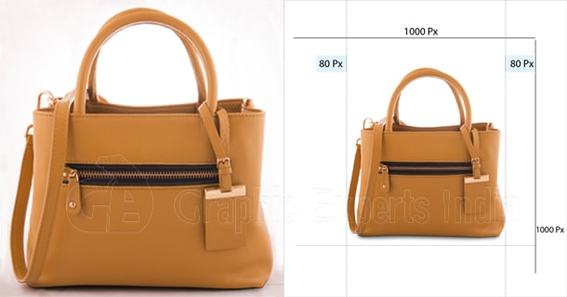 Image Cropping and Resizing is an essential part of webshop image processing. First, however, you need to remove the unwanted outer areas and resize them into an exact dimension.
We ensure a specific size and crop them proportionately depending on your demand. That helps remove unessential stuff from the image to develop its framing and adjust the aspect ratio.
360° Product Editing
Our 360° Image Editing Service is helpful for ecommerce owners, photographers, retailers, or agencies. Our edited product images can be used directly in animation work. In addition, they help with presenting on a rotating platform.
Thus, you can keep us as your stand-by partner for 360° product animation editing. Moreover, it can promote your images to become the finest ones in the web store. You may try us.
Amazon Image Editing
If you are a seller in web stores like Amazon or eBay, GEI can be your best partner. This global selling platform maintains strict rules. Additionally, they have the most solid guides for listing Image backgrounds, format, naming, and sizing.
Furthermore, we guarantee a hassle-free and well-optimized Amazon Image Editing Service. So you don't fear violating rules and getting listed.
Hassle-free Product Retouching Service
Product photographers are always on a rigid schedule. Don't worry, you can judge our working quality and edit your product photos for ecommerce site and get hundreds and thousands of product images within your targeted time. Choose Graphic Experts India is a hassle-free image editing company for Amazon, eBay, or Your Web-shop.
eCommerce Image Editing and Retouching for Online Stores
eCommerce Product Image Editing service is essential for online Retailers. It helps to display impressive product pictures on online businesses. But, unfortunately, you can't upload decent photos on the website from professional Product photography. Or even if you use a professional photographer, equipment, and studio, you need to edit.
According to eCommerce image guidelines, you need to make the background white. Moreover, Create a shadow, resize, or optimize images for getting listed. Thus, our product retouching services can help you to decorate your web store. That must boost your business.
GEI arranges image requirements for Amazon product images. So get lovely cosmetics, apparel, jewelry, toys, electronics, home appliances, and accessories photos. And decorate a stunning webshop to develop your business.
Clothing Image Editing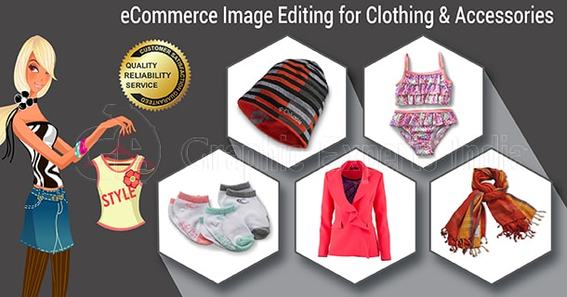 Clothing and Accessories based online stores are growing every day. Competition to showcase beautiful fashion images is also increasing. You have to compete with others to expand your sales. People tend to buy depending on visuals.
We develop our skills with the latest trend and technology to edit apparel images. It helps to create more engaging clothing photographs to lead this trend in ecommerce businesses and online.
Shoes & Footwear Photo Editing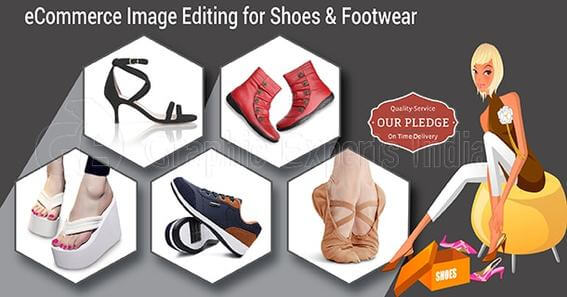 Small footwear shops find the sale very hard. In most cases, inappropriate visuals are the central regions behind that. If the visuals do not display the original views, people are not attracted.
Our e-commerce photo editing services help to ensure excellent visuals. We modify the product background, create shadows and remove imperfections. Thus, footwear images will appear alluring to consumers.
Jewelry and Watches Photo Editing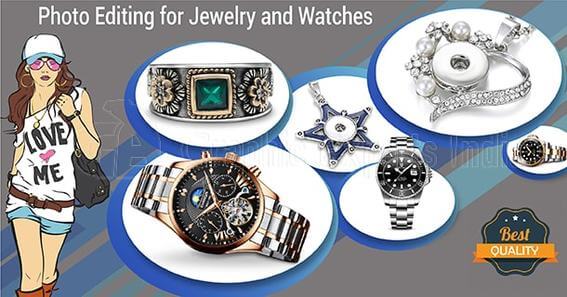 Jewelry and Watches are personalized products. The customer demands perfect photos. However, a single imperfection can drive the customers away.
Here, GEI ensures the high-end photo retouching service at the lowest price. Jewelry and Watch picture editing fix imperfections and make a rich and elegant picture to allure customers. Thus submit an order and be pleased with our quality work.
Cosmetic Products Photo Editing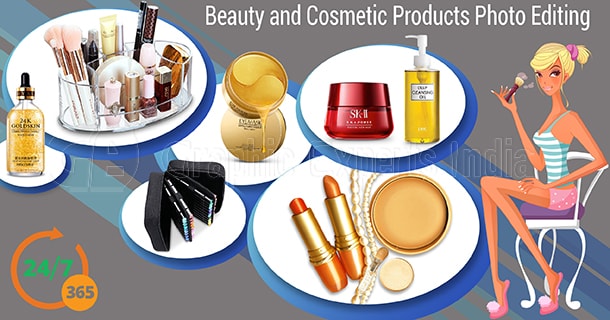 Get help to represent an appealing, bright, and glamorous cosmetics picture on catalogs, fashion magazines, or web stores. Attracting customers with a cosmetic product image is tricky.
There are thousands of lipsticks, eyeliner, face powder, etc. You can trust us to get perfect and crystal-clear editing here. The viewer realizes its live beauty and converts as a customer.
Furniture and Appliance Editing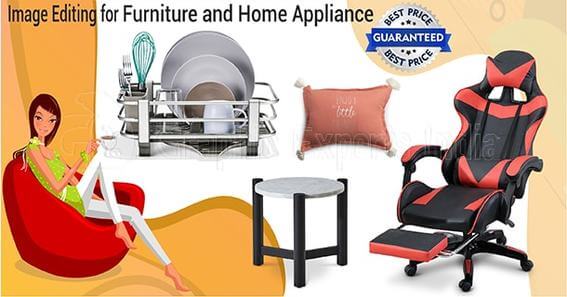 The furniture, kitchen, and home appliance need background removal, retouching, shadow making, and other Photoshop services.
In addition, our Photoshop experts use advanced tools to edit furniture images like tables, chairs, sofas, lamps, racks, bookcases, stoves, spoons, glass, etc. Our Retouchers are always ready to deliver high-quality images to upload on the website.
Electronics and Toys Photo Editing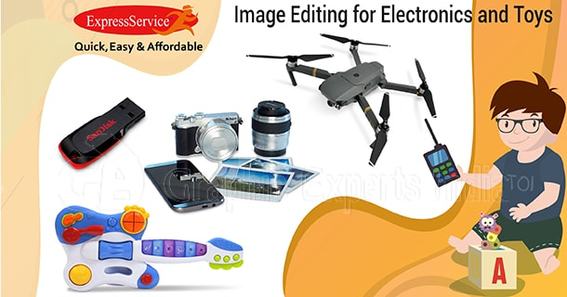 Need an eCommerce Image Editing Service to enrich the Electronics and Toys web store? GEI has provided this service with a good reputation for the last decade. First, we remove the background, spot, dust, tag, glue, and fingerprint.
Then, adjust color, light, and shadow. Thus a beautiful photo comes out through our photo retoucher team and becomes a masterpiece on the online repository. Try our quality services.
Industrial Photo Editing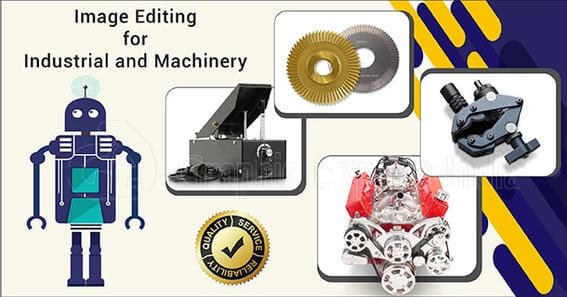 Are you looking for someone to edit your industrial or machinery images? GEI offers the best Photoshop editing services to eliminate any defects to represent the original beauty of machinery images.
As a result, get the best possible photos on the website and converts more visitor into customers. So, keep faith in our editing Industrial and machinery images as we are the best Photoshop editing services provider.
Automobiles Photo Editing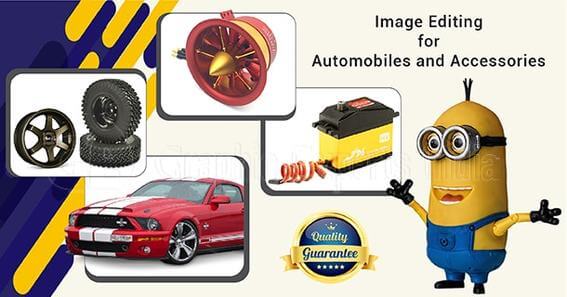 As a dealer of automobiles like bikes, cars, or any other vehicle, you know the importance of editing. Representation of Automobile and accessories images needs to be luxurious.
Our retouchers are experts in car pics fixing colors and light, and removing the background. Consequently, GEI offers image retouching, shadow creation, and cut-out service for a perfect exhibition.
How Product Photo Retouching Services Help Ecommerce Business
Product Photo Retouching Services play a vital role in the e-commerce business. It removes imperfections and highlights the true aesthetic value of the product images and makes them ready for display online store. High-quality and professionally edited product images help to attract customer's attention and boost sales.
An eCommerce store typically showcases numerous items, each needing to be displayed optimally to appeal to the target audience. Outsourcing product photo retouching is a time-efficient strategy that also ensures an expert level of detail is applied to every image.
Therefore, to edit e-commerce images effectively and beautifully, outsourcing to a professional product photo retouching company to become a successful ecommerce business owner.
Present The Best Visuals Through Online Photo Editing
The product images that appear in your advertising and product information pages are essential. Research suggests that perfect product images make customers up to 3 times. Therefore, quality and alluring images can help to make your ads and products more compelling.
Moreover, generate more business for your company. Our commitment is to deliver affordable, quality services to everyone. That makes us perfect for helping you ramp up your business's online advertising quality.
Increase Sales by Optimizing Images
Having pictures isn't enough. You want professional images that show your customers you mean business. Besides, people are more likely to buy your products when you show them quality images. Unfortunately, poor lighting, distracting backgrounds, and 'cheap-looking shots can all drive consumers away.
GEI is here to help you with all sorts of product editing services. Our webshop image editing services are sure to impress customers when you unveil your new custom graphics.
Unleash Your Creative Side
GEI offers a full range of services that you can take advantage of to push your eCommerce to the next level. For example, we can stitch together many product shots and remove mannequins and models.
Moreover, isolate a subject from its background and fix poor lighting and contrast. And even small details in your product images can be enhanced to help your product appear in its glory.
Our photo editor will provide transparent images with clipping paths in layered PSDs so that you can use them yourself. For example, to create unique advertisements for your product. Or to create digital composites to showcase your whole lineup. With new, professional material for your ads and storefront, you'll sell more products.
Universal Expertise
We've worked with a wide range of clients from every possible angle over the years. As a result, our photo retoucher team is well-equipped to handle your company's unique needs.
The Pen tool of Photoshop is used here to create a clipping path for removing backdrops from photos. Moreover, it helps make a pure white background and creates a shadow.
Moreover, we work with every image format, from JPG to PNG, TIFF to BMP. And prefer high-resolution source files directly from your camera or photographer. No matter the file size, type, or resolution of your images. GEI is happy to deliver your project in many formats.
PSDs with saved masks, paths, PNGs with transparent backgrounds, and web-optimized JPG and GIF.
FAQs
How Important is Image Editing In eCommerce?
Image editing is a crucial part of e-commerce. Even you can't think about e-commerce without editing the images. As you have to follow the e-commerce image guidelines. You have to make the background white and resize it in a particular image dimension. Poor-quality image presentation is not suitable for web-store decoration and boosting sales.
Can an Image Editing Service Increase Sales For an eCommerce?
Yes, they can help to increase the conversion rate. It is the only way to get follow-less and quality images. Quality e-commerce images support a customer's confidence and trust to purchase.
Do Image Retouching Services really help eCommerce Catalogs?
Image retouching services help catalogs enhance their attractions. However, quality images in a catalog, whether offline or online, considerably modify sales.
How Product Photo Retouching Boosts Online eCommerce Business?
Photo retouching boosts online business by creating attractive e-commerce product photos. However, buyers can't touch the product with their hands, smell its scent or feel its textures. Their buying choices purely depend on the picture.
What Should Consider Before Selecting an eCommerce Photo Editing Company?
1. Quality is king. So never compromise with quality.
2. What are their pricing, payment, or delivery methods.
3. How is their customer support.
4. Is there any chance for a free trial or quote to judge before ordering?
Plus, do they provide revisions or a money-back guarantee?
Be Confident in Our Ecommerce Photo Editing
Graphics Experts India provides bulk discounts depending on the number of images. You can rely on us for any image editing service. You'll be impressed with the way GEI handles your product images.
Moreover, We're so convinced; we'll work on your first two Product images for free! Our superior quality, turnaround time, and expertise will help your business grow and keep you returning for more.
Thus, Every day you delay is another day you don't have high-quality custom graphics to advertise and sell your products. We're committed to bringing low-cost, quality deep etching and online photo editing services by top-class photo retouchers to you and your business.
Contact GEI today to learn how we can help you and your company in all of your E-Commerce endeavors.