Raster to Vector Conversion Services is a vital service for any business or large organization. This service allows you to create high-quality images. If you have problems with image quality when zooming in, if the photo gets too close and explodes, this service will be a good service for you. Vector conversion service will also be a convenient service for creating different logos or line art and 2D, 3D images. GEI is providing you with such an exciting service.
We provide you with this service by creating a lot of perfection. Moreover, we do not charge you too much for any services. However, our service will be a very high-quality service even though we provide our customers with affordable prices. If you are interested in receiving our services, you can request a quote now and try to get the picture of your choice.
A guide of Raster to Vector Conversion Services
The attractiveness and quality of an image depend on the whole scene of the picture. If your image zooms in too much, looks blurry, and cracks in the image, then this image may not be suitable for you. We call these types of images raster images. Vector images, on the other hand, never crack as you zoom in. Their qualities ​​are always the same. So if you want to convert these to a vector image, you may take our Raster to Vector Services. Raster to Vector Services can give you excellent and quality pictures.
If you want, we explain vector and raster graphics about this service. Although you may find it very easy to take these kinds of pictures, these are not easy tasks at all. Only our professional editors can give you fascinating pictures and make complex tasks more manageable.
Types of Raster to Vector Conversion Services
Vector Product Design Service
It is more necessary to convert from raster to vector to maintain a good quality of product images. A merchant strives to maintain good image quality to present his product to the customer in an attractive way.
If the product image is a raster image, then the photos burst. The photos are much more blurry. But if you convert these raster images into vectors, the images will no longer explode.
The vector product design service clears the pictures of your product and removes cracked parts of the image. It means that you will be able to make the photos enjoyable and straightforward.
Vector Character Drawing Service
When you create animation through an image, you need to create some images. To make these images clear and exciting, you need to create pictures in vector images. Vector Character Drawing Service allows you to create images for these animations.
This service will enable you to create images to make your animation video much more interesting to watch.
When you look at the pictures up close, the pictures no longer look cracked. You can use this Vector Character Drawing service to avoid broken parts of the image.
Logo Vector Conversion Service
The logo is a significant and sensitive symbol of a business organization. After fixing the name of a business brand, it is crucial to set that business logo. So, if the business logo is attractive, it can easily attract the customer's attention.
So you have to be very careful while creating a logo. Logo Vector Conversion Service will give you a logo that plays a vital role in the development of your business. If the logo is a raster image, it will be a blurry and disrespectful logo.
You need to create a vector image to enhance this blurry logo. The vector image does not blur your logo in any way but instead makes it look apparent. Our Logo Vector Conversion Service can give you this clean and visually pleasing logo.
Vector Single Color Line Drawing
When you convert your favorite image from a color image to a single color line, you can find it as part of the Vector Single Color Line Drawing service. You can only use the Vector Single Color Line Drawing service to convert your color image to a single color.
With vector images, you will get a stunning picture of line art. Raster to Vector Services can create a beautiful illustration by keeping the quality of your image.
You need to go to Raster-Vector Conversion to get the correct photo line art or single color vector service. An experienced designer can provide you with this service very quickly.
3D Vector Conversion Service
The 3D Vector Conversion Service is to create some lines from an image visible from all sides. Moreover, vector images of ordinary images that you create are much more accessible than 3D vector images.
The main reason for the complexity of the 3D Vector Conversion Service is that it contains many small things that are very time-consuming and complex. Our experienced vector editors provide you with this service by creating perfectly.
2D Vector Conversion Service
Currently, we see a lot more demand for 2d images. If you want to convert an image to a 2d vector image, you need to take the help of the 2D Vector Conversion service. Suppose you want to get a design from a picture. You need to use the vector service.
If you're going to draw a 2d design of an image from within a picture, then the 2D Vector Conversion service can give you exemplary service.
Line Art to Color Vector Conversion Service
The service you will use to create one color line art is usually line art to color vector conversion service. Usually, you can use this service to make a picture more interesting and visually pleasing.
This service creates a variety of color lines in an image. The image created through the service is much more colorful because you can color it as you wish. This task is not very easy to do. If you are not a skilled editor, you cannot do it yourself. But our experienced editors can make this task easier for you. You will get this exciting benefit by taking our Raster to Vector Services.
Advantage of Raster to Vector Conversion Service
At present, we have to use vector images in different cases. The vector image is so convenient that it is much more popular with everyone. However, no one can think of creating their business logo without a vector image because the quality of the raster image is not very good.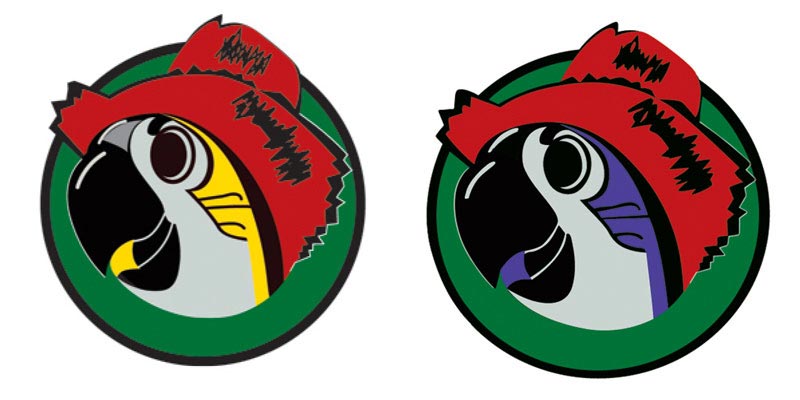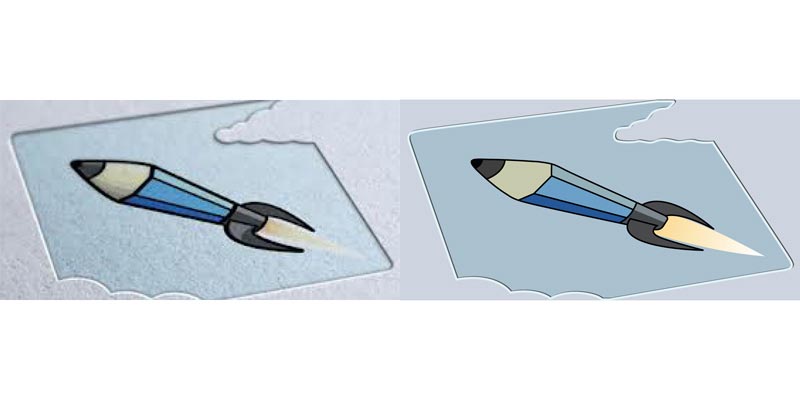 If you want to get high-quality photos, you must use vector images. Raster to vector service allows you to create this image. You will see similarities between raster and vector graphics, but you can also see the differences.
You will know the difference between raster and vector when you use raster and vector images. Some of the essential benefits of raster to vector service are:
This service will give you some vector images that will improve the quality of your pictures. Do not put anything unusual or messy in the picture. It will give you a clean photo. You can use it to create beautiful images.
An essential advantage of this service is that it allows you to create clear images. When you enlarge the picture, it will no longer explode or blur.
The service helps you to create 3D and 2D images. Then, you can use these images anywhere you want.
Also, through this service, you can easily take line art from a color photo very quickly. It means that you can get these benefits for any need of your business by using this service.
Who receives Raster to Vector Conversion Services?
Usually, we know that many people use Raster to Vector images. Almost everyone adopts more or less Raster to Vector Services for their own needs. Any person or organization uses Raster to Vector Services to convert raster images into vector images.
Because raster images are usually blurry and cracked, everyone uses them to convert them into vector images.
And this is the main difference between Raster vs. Vector. There are many users of this service. Below are some of the things you will notice about using Raster to Vector Images:
For Advertising:
A businessman creates advertisements for his business needs at different times. Advertising is a unique way to inform the customer about the product. So the merchants take this service to make the pictures of the advertisement attractive and clear.
In Making Billboards:
This service is used more when making billboards. Billboards are a photo ad for many boroughs. These images are pressed in many boro shapes. So if the quality of this picture is not good, it is terrible to see the picture. So it is crucial to create billboards with vector images.
Poster's Picture:
To make any poster, you have to increase the size of the picture. If you want to make a post, you must make it by observing the image quality. So those who create posts use this service.
E-Commerce Business:
Merchants use Raster to Vector Images for any e-commerce business. Since it is an online-based business, traders must use this service to attract customers. Any trader accepts this service as it protects the image from being torn.
For Website:
Different types of images are used on the website. Any cite the best time to use raster or vector graphics. A website creator uses this service to keep the quality of each image of his website good.
Professional Photographer:
A professional photographer also has to take this service. Professional photographers keep their image quality reasonable. They use this service to protect the reputation of their business so that their pictures look more attractive.
In addition to these uses, many other users use this service very seriously. However, other things that use the image of this service are catalogs, textiles, printing presses, cartoons, magazines, digital advertising, custom logo designing, animation, etc.
Why Choose our Raster to Vector Conversion Services?
You may ask us why you would accept our Raster to Vector Services. In this case, we can tell you that only Graphic Experts India can give you the best service. Some of the reasons why you use our service first are:
We serve you with a team of vector editors, and we have advanced software.
Always keep the customer informed about the progress of our work.
Never create any services beyond the customer's choice.
Provide the services based on customers' guidelines.
We accept affordable prices from customers in return for providing services.
In a word, GEI is a great team that is always ready for your benefit. You can request a quote right now.
Place Your Order Now
Try our Raster to Vector Services
GEI is ready to serve you at any time. It would be one of your demanding platforms to help you whenever you need Raster to Vector Services urgently.
You can contact us whenever you want. You do not need to collect too many requirements to contact us. Contact us to find out how you want to get your picture and for how long. We will provide you with services accordingly. If you still have doubts about our service, you can find out more about us by clicking on the free trial.