Photoshop Clipping Path or Deep Etching Services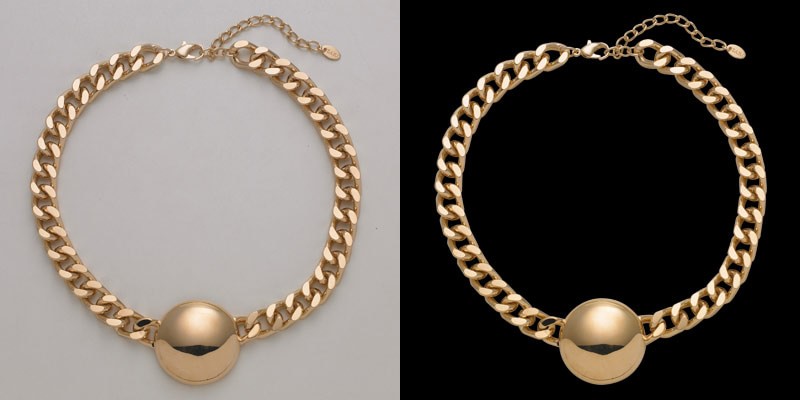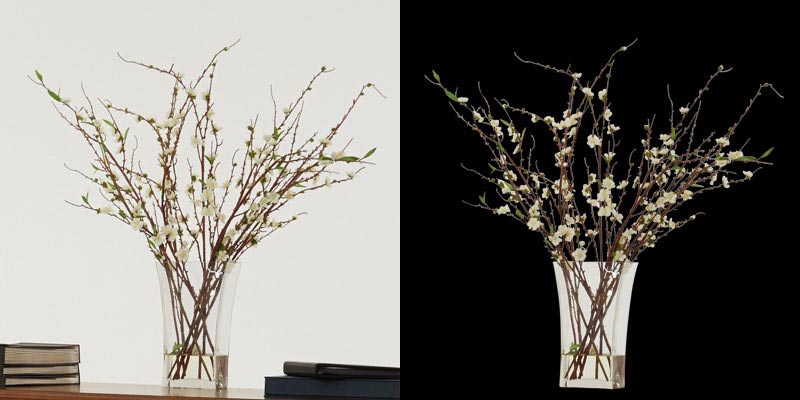 Assume your primary image is a dog against a brown doghouse background. Now assume you want to extract just the dog and use it on other materials, such as a marketing brochure or a promotional coffee mug. Or, assume you are dissatisfied with the background and want to move the dog onto something bolder, like an all-red background.
In cases like this, you have several options. Many business-owners use clipping path in Photoshop to make the changes themselves. This amateur tool usually yields an amateur result. Perhaps some of the dog's whiskers get cut off or feint traces of the original background remain. Today's sophisticated customers will quickly spot these flaws and assume that your company must be amateurish as well.
This process is also quite time-consuming. Instead of turning over the entire operation to a clipping path illustrator, the manual process usually involves copying the image into a simpler format, trimming it, and then tracing it onto yet another place.
In other words, your company would be penny wise and pound foolish. You would save a few cents in the clipping path image process, but ultimately lose business.
Another option is to forego the clipping path solution altogether and re-shoot the image or find a substitute picture. Re-shooting the image is probably more expensive than the costliest clipping path service available. A Plan B image is acceptable, as long as you are content with a Plan B marketing or other campaign.
Your business has another choice. At Graphic Experts India, our clipping path specialists have both artistic eyes and the latest technological tools. Before our photo retouchers begin work, they visualize what the completed image should look like. The person that works on your photo understands your business' needs and also has a passion for art. Then, with that vision in mind, they use proprietary and other tools to produce professional clipping path indesign results. This approach often produces outcomes which exceed your expectations, both in terms of artistic quality and financial price.
What Is Clipping Paths or Deep Etching?
Clipping paths are like nonrectangular photo crops. These invisible lines separate the primary image from the background on any digital picture. Clipping path experts basically use virtual Exacto knives to pull the image away from the background and then use virtual adhesive to place the image in another place.
The clipping path (a/k/a deep etching) process sounds very cumbersome. But our India clipping path service is detail-oriented. Our photo retouchers meticulously go over every pixel and path. Once they finish their work, they return a source file to your company, as well as your photo format choice. The final product has a separate background and subject. That format significantly increases your range of choices.
What Pictures are Eligible for Background Removal?
Our clipping path company can work with almost any image. However, certain photographs are more well-suited for deep etching than others. Let's return to the dog photograph example. Assume the dog is breathing outdoors and his breath is steam. Details like these make the image a good candidate for photo masking, which is a similar process. Masking basically involves changing the image transparency level. This subtle adjustment radically alters the photograph's appearance.
At Graphic Experts India, our Asian clipping path artists use a highly-automated process which accounts for troublesome areas like these. Our advanced systems give our artistic retouchers the tools they need to quickly bring their artistic vision to life. If necessary, we can combine these two techniques. So, you get the best of both worlds.
Can I Use a Clipping Paths Service for All My Projects?
Because of the dynamics mentioned above, our photo etching/clipping path service providers have considerable experience in this area. This form of photo editing/reotouching is one of the oldest such methods in the digital era, and we have continually refined our methods over the years. So, our clipping path experts work in areas like:
Advertising/Marketing: For various socioeconomic or political reasons, some image/background combinations resonate very well with some audiences and alienate other individuals. Clipping path enables your business to alter photographs and re-use them in different contexts. The viewer will never know that your business utilized a clipping path service in India.
Personal Photographs: Not all of our clipping path service clients in the U.S. or elsewhere are businesses. Individuals also take advantage of deep etching services. Our retouchers can breathe new vitality into family and other photographs and so bring your memories to life.
Individual to Group Shots: Our clipping path artists can take individual photographs, separate them from their backgrounds, and combine them into a group photograph. The clipping path indesign process even accounts for different lighting and other variables, so the final result looks like an original photograph.
All of our clipping path projects begin with a conversation. After we listen to you and determine your goals, we bring all our skills and experience to bear so we can make it happen.
What Digital Files Formats Do Our Graphic Editors Work With?
We get this question a lot, because many of our customers have digital files that they converted from analog photographs. Some clipping path services in the UK and elsewhere have issues with different kinds of files. But at Graphic Experts India, we routinely work with:
Pdf,
Jpg,
Tiff,
Png,
Psd, and
Other types of files.
If there are serious quality issues with the image, our photo retouching editors can clean up these images and make them easier to work with. Regardless of the file format, your deliverables are in both the original PSD and your choice of a compressed format.
Are Your eCommerce Image Editing Services Guaranteed?
We firmly believe in doing things right the first time. If you're not happy with our work for any reason, return it straightaway. We'll redo it with no questions asked. Your satisfaction is our number one priority. Like you, we are in this business for the long haul and we are determined to build relationships. This same philosophy and guarantee applies to all our eCommerce image editing services, such as background removal, image resizing, shadow making, image cropping, and so on.
Clipping path service help keep your business moving forward. To get started, reach out to use today and we will quickly give you a no-obligation cost estimate.