Do you know? What is a clipping path? Moreover, why and how to make a clipping path in Photoshop?
Clipping path is not a new term in photo editing. It refers to the technique, that simply drow lines around objects inside a photo. It helps to make a selection for background removal and other photoshop editing needs.
For example, to remove the background, you need to make a selection. To improve image pixels in illustrator, you need a vector path. Similarly, you will require a path to cut out a subject from its background.
The demand for paths is growing in the Photoshop editing world in these modern times. Because…
It's easy to learn and perform.
The path allows professional photo editing.
It saves time and money.
As it's a vector path, it's resizeable.
What is a Clipping Path?
A clipping path is a secured vector path or shape used to make a selection to cut and separate subjects from their backgrounds. A special tool in Photoshop, Pen Tool, is used to create it.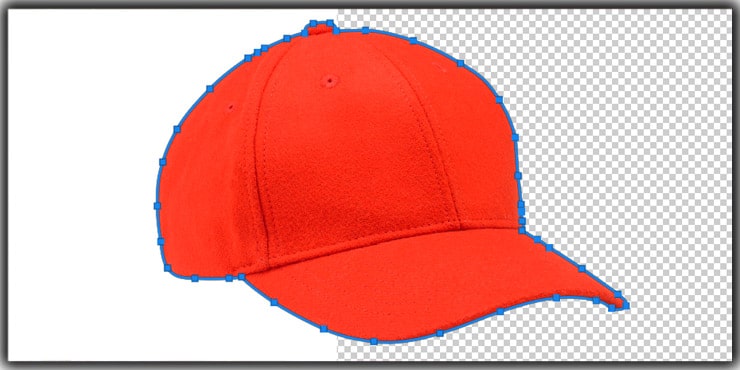 The Purpose of the Path is to create a pixel-perfect selection for:
Isolating objects from their backgrounds
Removing backgrounds
Changing parts of photos
Eliminating unwanted objects from pictures
Highlighting E-commerce products in their photos
Using any specific item on an individual background
This method is widely used for E-commerce product photography to provide finer sharpness and cropping.
How to Make a Clipping Path in Photoshop
The clipping path is indeed a simple edit, yet to master it, you must go through several practices with perfection. So, it's a must to learn the procedures right. So, let's begin the learning with these steps below.
Step 1. Opening File
If you don't have Adobe Photoshop installed on your PC or Mac, quickly install and launch it. After accessing the software, reach the File option and click over Open. Next, select a file and jump to the next step.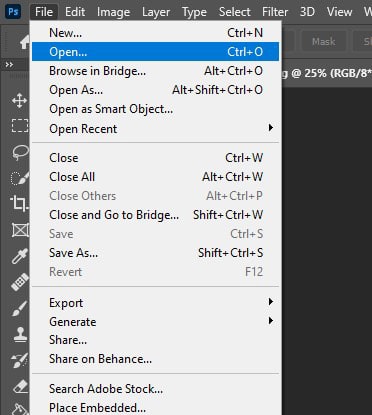 Step 2. Selecting Pen Tool
Now, check the Toolbar, where you will find the Pen tool with a pen icon. However, there are more tools inside the pen icon, but you should choose the first one.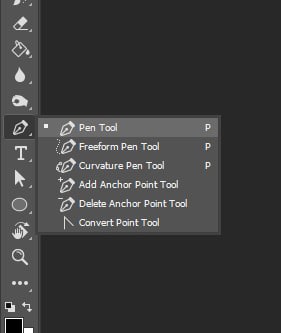 Step 3. Creating Anchor Points
This is the primary part. Zoom in the photo first so that the edges are seen. Then, by pressing Ctrl and (+) buttons simultaneously, you should zoom in to 200%.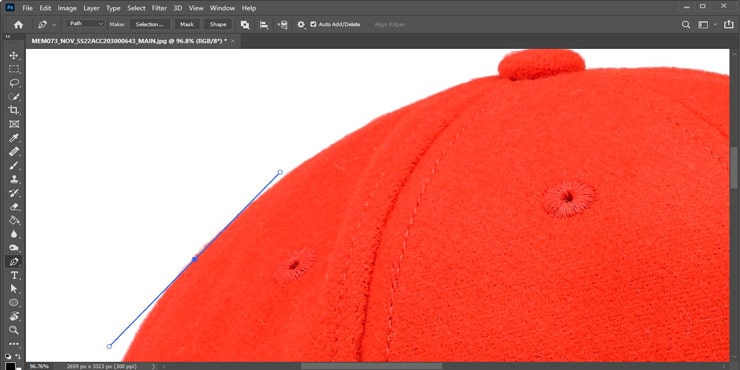 After zooming now, you can easily draw the path with perfection. To begin with, draw anchor points, click over any edge, and keep drawing until you reach the point from where you started.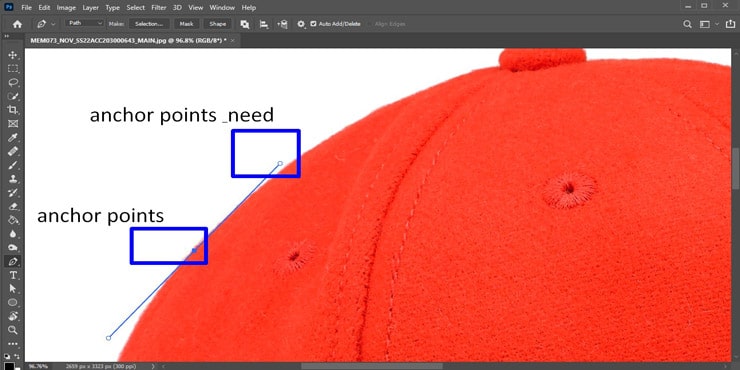 You might require drawing many curve lines for drawing with accuracy. You can do this by pressing the Alt key and dragging the head of the anchor point as you need.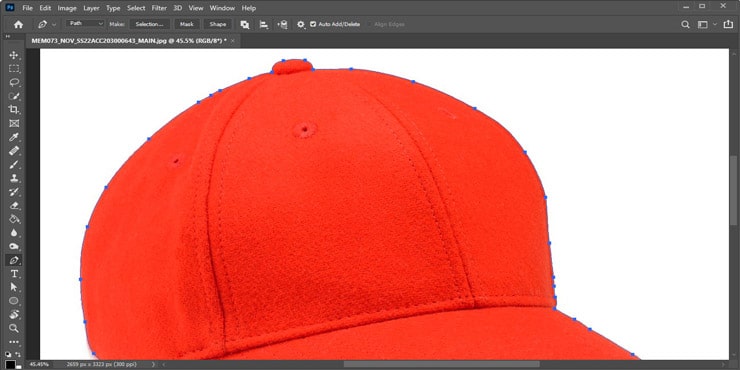 While isolating objects from one another, you have to work cautiously. Try to make the edges look natural by marking them as accurately as possible.
Step 4. Inside Path
Some images like this will have some vacant places inside the original picture. Therefore, it requires parted clipping paths.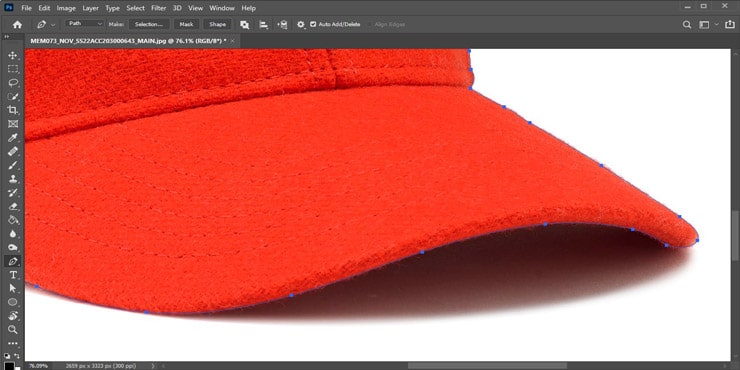 Step 5. Saving Path
After finishing lining the edges:
Access the layer panel that you will see on your right side in Photoshop.
Check the path tab; there is the menu from where you can Save Path.
Give it the "Path 1" name to completely save it.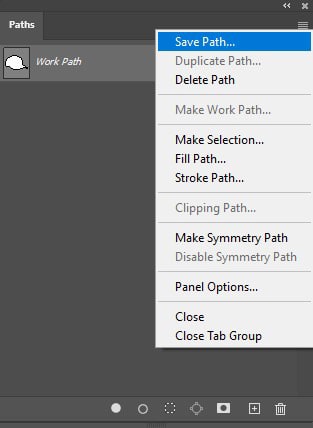 Step 6. Clipping Path
You will find the Clipping Path option; click it.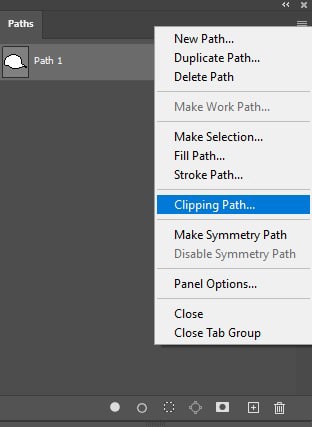 On the screen, a box will be shown with some options. You need to lessen the value of the box named "Flatness." The lesser the value, the clearer the edges.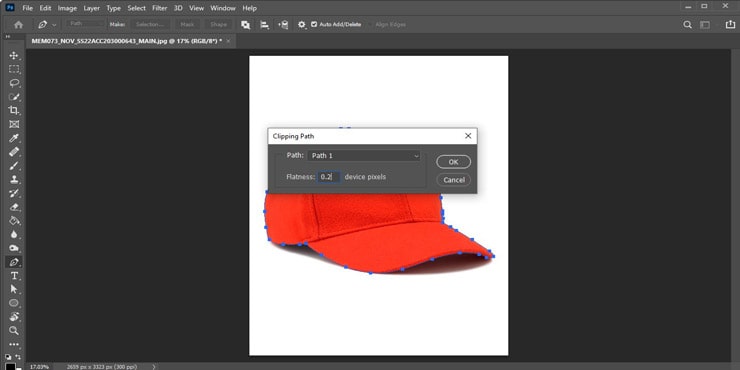 Step 7. Saving the Picture
Lastly, save the clipped image. Make sure to save the image in JPEG and PSD files so that you can use them further.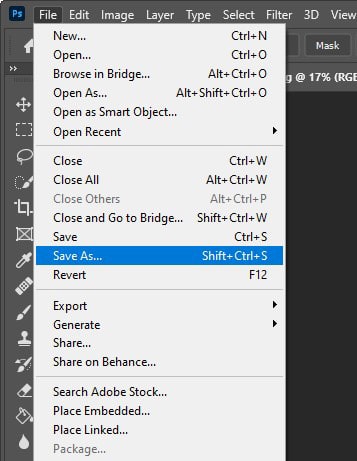 How to Add or Remove Background
After creating outside and inside paths, you can bring further changes to the image by either adding another background or removing the existing one.
To do so, access the Toolbar again. Beneath the "T" icon, a path selection tool is located. Click on that.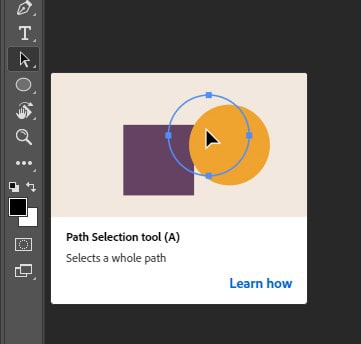 It's time to draw a square shape around the cutout subject to select every created path.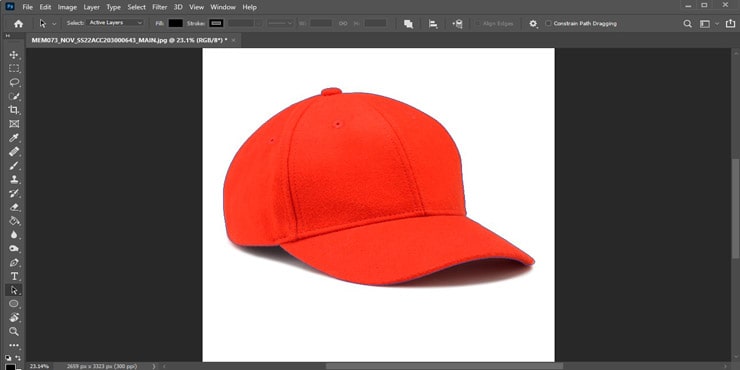 Don't forget to choose "Exclude overlapping shapes" from the menu.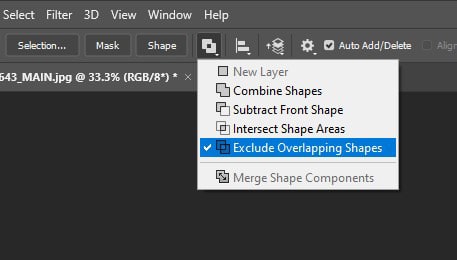 Now you have to right-click your mouse and click over "Make Selection.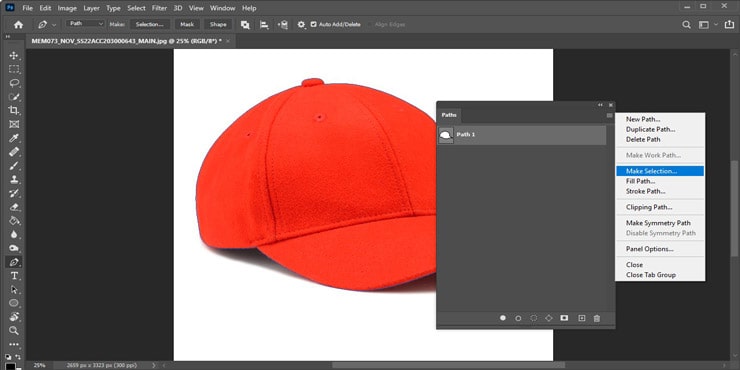 A box will be shown. After setting the Radius again, click over "OK."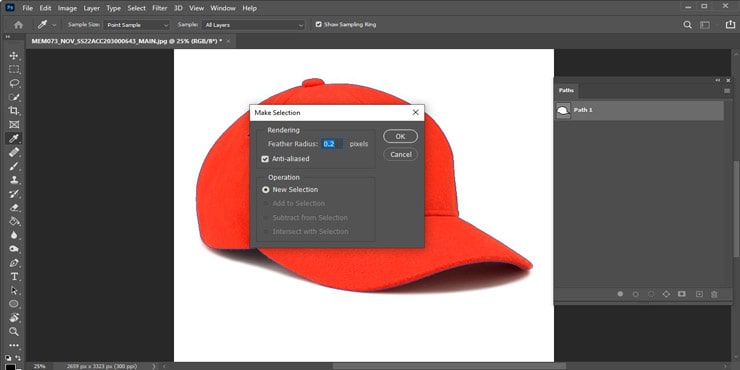 Access the Layer Panel to pick the rectangular icon and attach a layer mask. One click over that icon and your image background is removed.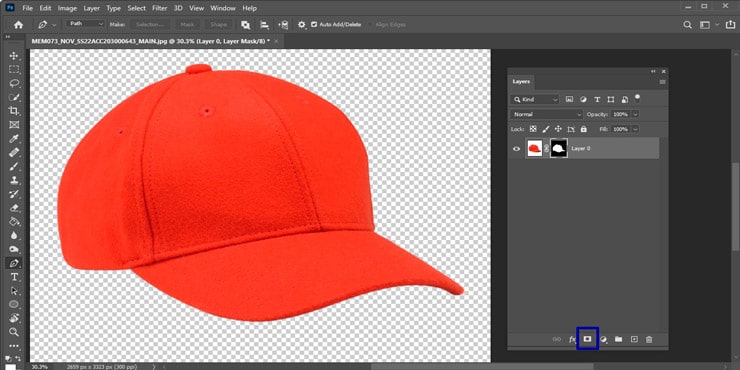 Why is Clipping Path Needed?
In this 21st century, we can see that online-based markets are becoming more competitive day by day as more people are interested in shopping online. Hence, online sellers should bring perfect messages through their product pictures. Here, the vital role is played by the paths.
Through the path, you can clear your product concept and give viewers an approximate view of what they are made of. However, these are not the only reasons to depend upon paths. These are the necessity of paths.
Convincing Clients
Online shopping platform is vast, so there is huge competition among eShop holders. Therefore, each e-commerce shop owner should try to show their products uniquely, which is impossible without a path. Clients get interested in products that appear to be unique but great.
Showing Quality
Quality pictures of products ensure they look like quality items to the viewers. While raw photos fail to show the original quality of your products, clipped images with some little enhancement can.
Increasing Sales
The better your product photos get, the more it will attract consumers. As a result, your sales will increase automatically. According to e-commerce experts, products that attract people can make them buy them mostly, even if it's an item they don't need.
Establishing a Brand
Quality images play a significant role in establishing a brand. As a result, your business will slowly become a brand with popularity among buyers.
Buyers prefer quality products, and quality products are shown through high-grade images. So when you eventually grow more followers on your shop page with those top-notch product photos, your business will get established as a brand.
FAQs
What does a clipping path do?
The primary job of the clipping path is separating objects from pictures. Using this excellent technique, you can cut out a whole subject or some photo parts.
What is the difference between path and masking?
There are two main differences between path and masking. First, the Photoshoppers utilize the pen for creating paths over the object's edges. On the contrary, masking requires three tools to remove a background: color separation, background eraser, and magic eraser.
Can a JPEG have a clipping path?
Yes, a JPEG file of an image can have a clipping path. However, you need to download larger size photos.
Final Notes
If you have enough time to cut out subjects from your product photos, you better learn What is a clipping path and how to make a clipping path in Photoshop? Try following our tutorial because we have explained the steps as simply as possible.
Know more about Photoshop Path: