Graphic Experts India is happy to share some customer's feedback. We will be very happy if you please let us know your valuable opinion to have our services. GEI is always ready to help you as a stand by partner.
Testimonials from Our Clients
I have used Graphic Experts India's service on several occasions. And I am beyond impressed. They have a rapid turnaround, undertake tricky retouching that many other companies refuse, and are very fairly priced. Excellent.
GEI did a perfect job in an incredibly short period of time. I am very pleased with the service and turnaround time. They were very responsive to all my questions and the work was excellent.
GEI is very professional. They provide high-quality work with quick turnaround time. I highly recommend them.
The Graphic Experts India is a great resource for photographers who want to spend their time photographing, not photoshopping. Their work is timely and precise and I consider them to be an integral part of my business.
GEI is super reliable and turns around work on time. Super reliable and very efficient. Also, love their honest approach.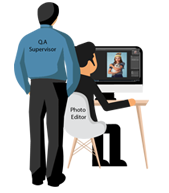 Production QA
A QA Supervisor, who maintains the quality, monitors the total editing procedure. And helps the designer to understand and follow clients Instruction.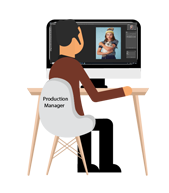 Post Production QA
After that, the QA manager checks the completed images and confirms that everything is done according to client's demands.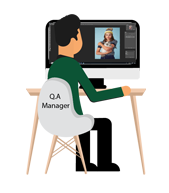 Pre-Delivery QA
After completing all the work of the Post production team, Our Production manager rechecks the quality of work and delivery the work to clients.
24/7 Customer Support
Have any requests or queries? Our 24/7 User-friendly customer support team is always at your help. You will get a reply within 05 minutes or before.
Unlimited Revisions
We always believe in quality work but if you find any problem with our delivered work, Don't worry. We will fix any issue as many times as you need.
Customer Satisfaction
Customer satisfaction is our goal. It's always a pleasure to provide the best effort to any kind of service of our clients every time and all the time.