Getting puzzled about how to pose for selfies? Follow the 21 Cute Selfie Poses Ideas and reaches popularity on various social media platforms.
Selfies come with a mixed reputation both in people's minds and in social media. When the selfie poses are cute and creative, the other social media users will appreciate and praise you. But it is a bit tough to come up with new selfie ideas every day. That's why we are here with 21 cute selfie poses. 
When you apply those poses for clicking your selfies, the outcome will be creative. Those cute poses will also help you to reach your popularity on various social media platforms. Thus, your way of becoming a social media influencer will become easier. By applying those poses, you can grow your social media popularity if you are already a celebrity.
When your pose while clicking selfies is cute, the outcome of your image will be mesmerizing. You may run out of ideas about how you should pose for selfies. It can happen as it is pretty tough to regularly come up with new selfie ideas for social media upload.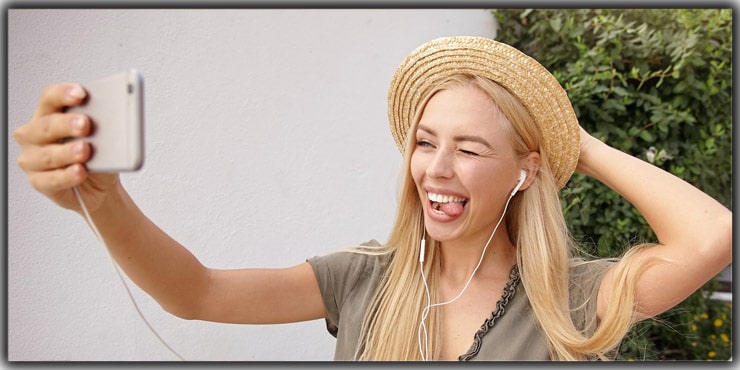 But that doesn't mean you will stop clicking selfies when you are in lack posing ideas. As it is never the solution to your problem, we are here for your help. Let's take a deep dive into the detailed discussion about the twenty-one cute selfie poses that you can apply:
1. Choose a Perfect and Nice Background and Look Towards It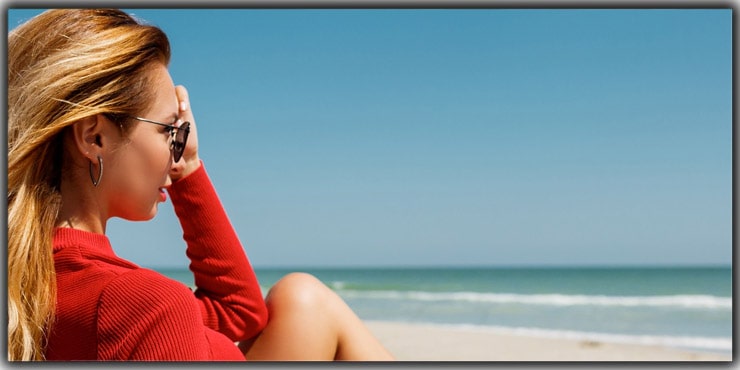 For every type of image, the background needs to be excellent and suitable. If the background is perfect and goes well with your selfie, the outcome will be unique. While clicking the selfie, you can look towards the background while posing sideways.
In this way, the beautiful background will also come in the frame, and your face will be facing the background. Combining your poetic face and the lovely background view will make your selfie look catchy and appealing.
2. Showing Off the Happy Incidents of Life Through Selfie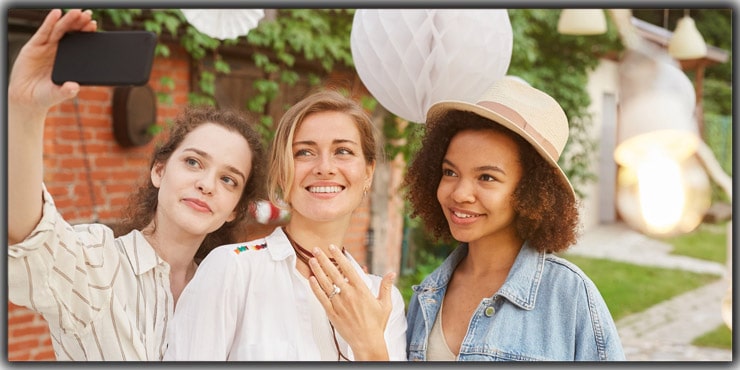 Showing off life incidents through selfies can be a pretty good idea. Whether graduating from your university or buying a new car, you should click a happy selfie with your car or graduation gown. You can also pose with the joy of a smile and engagement ring with your fiancé to click a lovely selfie.
Clicking a selfie showing your wedding ring and gown by posing with a smiling face is also a fantastic idea. If you prepare a new dish in your kitchen, you can also click a selfie showing the dish by holding it in your hand. Posing while pretending to eat the newly prepared dish for selfies will also result ideally.
3. Posing for Selfie Without Showing your Face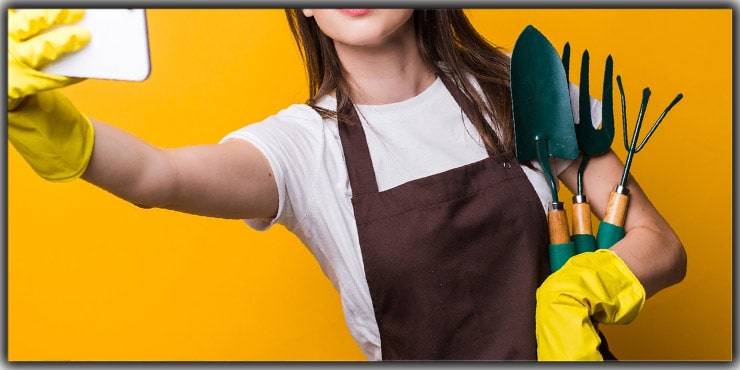 You shouldn't always click selfies with the same pose. It will create a negative impression and boringness if you always follow the same selfie poses. Almost all the people pose by showing their face for selfies, and doing the same always won't be a good idea for you. That's why you need to pose in a different way than the others to attract audiences.
You should click selfies without showing your face when there is something wrong with your make-up. At that time, you need to focus on your attire, bags, and footwear to click selfies. Posing perfectly by standing a bit sidewise for a slim look is crucial while clicking selfies like this.
4. Posing with Showing Your Tongue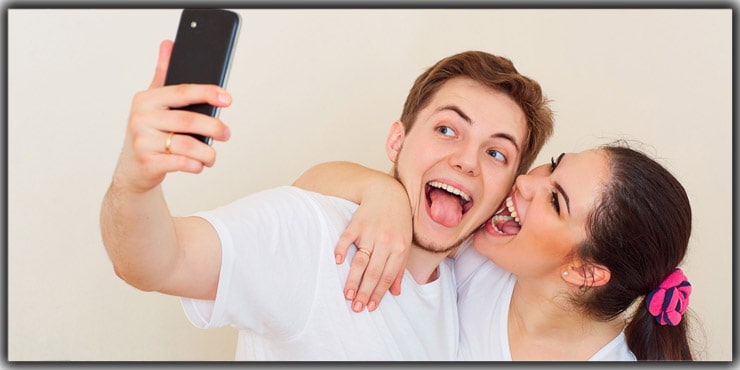 From childhood, teachers and elders taught that showing tongue is a bad habit. But as things have changed a lot, the pose of showing your tongue has become famous for clicking images. It can also be a relaxed selfie pose that you can apply.
While showing your tongue, make sure your attire is perfect for the pose. Take your tongue out a bit, look sidewise, but your body should face the camera. You can also blink one of your eyes while posing while showing your tongue, adding more boldness. The ponytail hairstyle matches pretty well with the tongue-showing selfie pose.
5. Clicking Mirror Selfies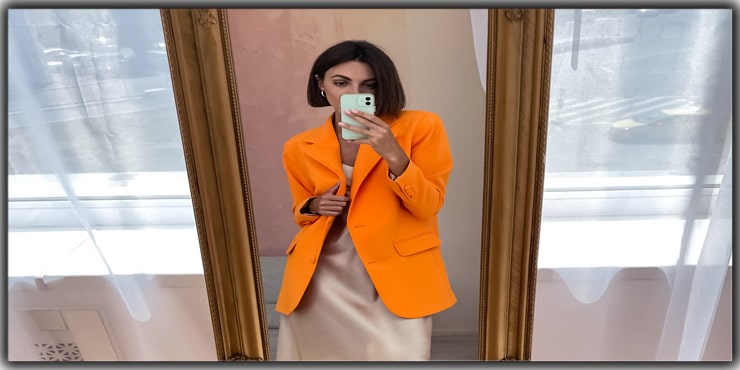 You may run out of selfie pose ideas, and the front camera may also not be up to the mark. That's when you can use your comparatively powerful rear camera. To click selfies with your rear camera, you will require a mirror first. Stand nicely in front of the mirror and make sure your attire is in perfect condition.
Hold your phone by placing two or three fingers at the backside of your phone. While clicking mirror selfies, you need to look towards your phone's display. You can also put the other hand in your front pocket. Put some of your messy hair in front, which will make the selfie dazzling.
6. Try to Capture the Best Full-Body Pose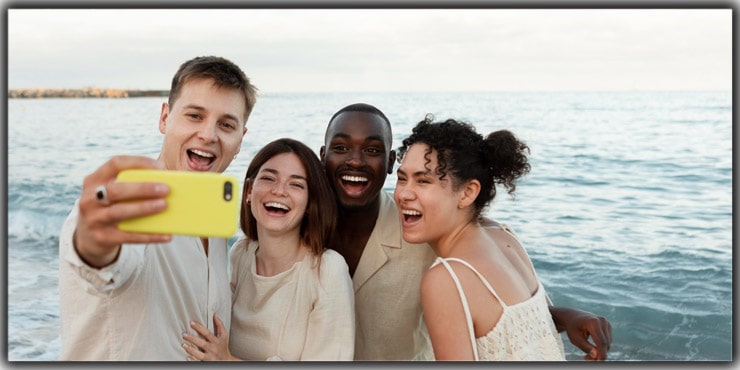 Most of the time, people click selfies by only including their faces and some body parts. But constantly clicking only with the face may make your selfie boring. That's the reason why you should feel free to take full-body selfies, including your face. Find the best possible angle from where most of your body parts are visible properly.
Keep a smile on your face that reflects the moment you are enjoying. Many companies are offering wide-angle selfie cameras to keep most parts of your body in the camera frame. This pose is also applicable when you are clicking group selfies with your friends or families.
7. Use Your Hands for Selfie Pose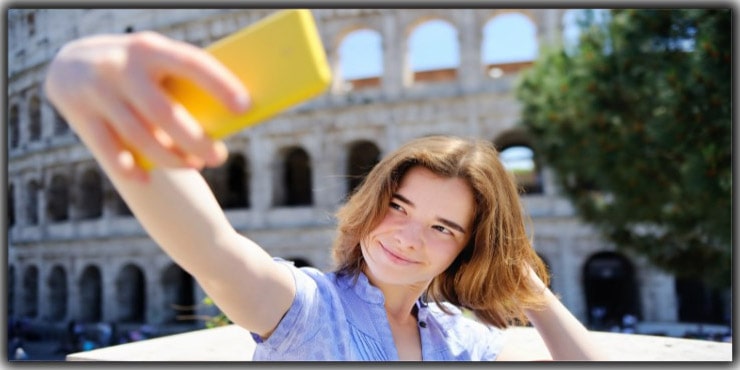 Posing with your hands for a selfie will make your image look more natural. There are various poses you can apply using both of your hands. For example, you can play with your hair or gently touch your face with your hand. Putting your palm on your chin is another pretty pose to apply in selfies.
When you wear a hat, you can touch it with your hand or place your hand above it. In addition, there is another pose you can apply, which is to touch your specs while clicking selfies if you are wearing any.
8. Use Both of Your Hands to Click the Selfie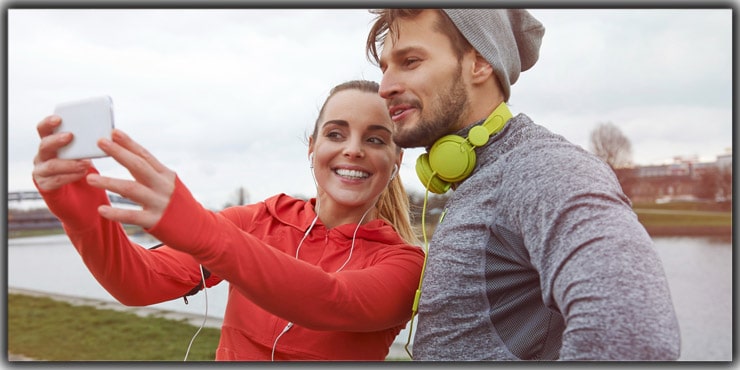 Clicking selfies with both hands seems pretty normal but provides an effortless vibe on your images. Hold your phone with both hands and click the selfie using the thumb of any of your hands you are comfortable with. While you are applying this pose, your arms will work as the frame of your selfie.
It will make your selfie look more playful and provide a joyful vibe. If you are a girl, this pose will make your selfie more attractive out of your lips. A pair of sunglasses or typical specs will add more beauty to the frame of your selfie.
9. Put Your Index Finger on Your Lips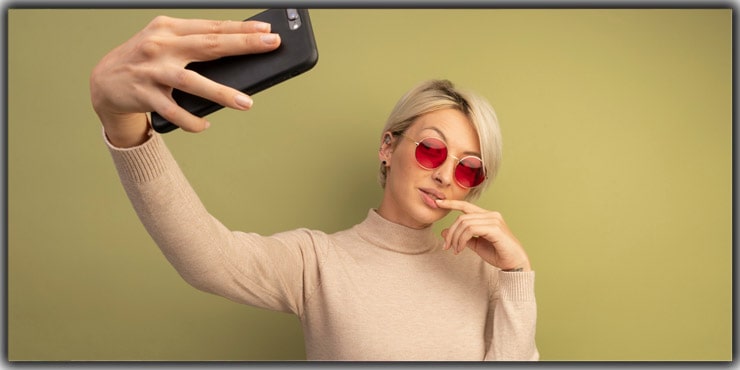 The selfie pose we have here is mainly for women's use. Hold the phone with your left hand and look directly towards the camera. Then put the index finger of your right hand in between your lips or touch the lips gently with it. This pose will provide an innocent look to your face.
Make sure your hair is straight and put them in front beside both sides of your neck. Then you need to click the selfie with your left hand's thumb. Hopefully, this pose will make your selfie look innocent and appealing at the same time. Of course, you can apply this pose with your messy hair as well.
10. Cover A Part of Your Face with Your Hand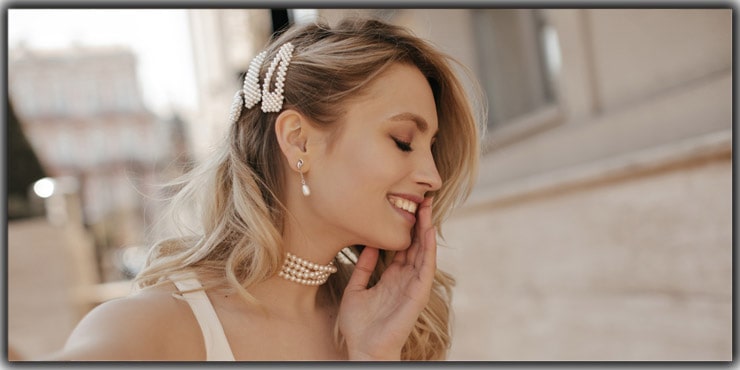 Covering a part of your face with one of your hands is an aesthetic selfie pose. However, not all people want to apply this pose to their selfies. So, posing like this will provide an aesthetic look to your selfies. Hold the phone with one hand, and put the other hand on your face to partially cover it.
Only cover the lower parts of your nose with one hand. Next, make sure you are covering those parts with the backside of your hand. Then, look straight into the camera and press with your thumb to click the selfie.
11. Selfie Pose with Bubble Blowing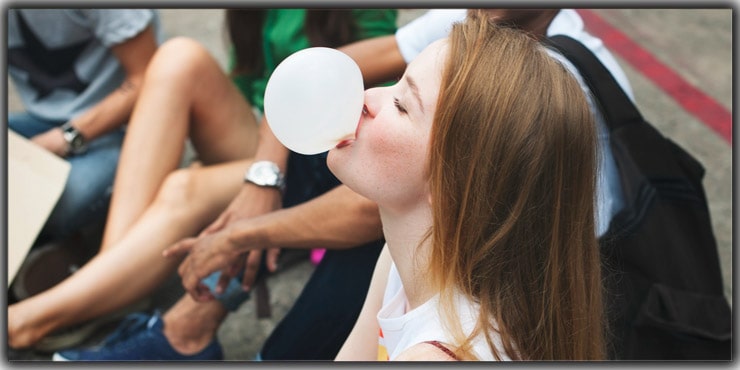 Clicking selfies while blowing a chewing-gum bubble with your mouth is a punkish pose. This unisex selfie pose looks way funnier on the boy's face. If any girl poses like this for a selfie, it looks both funny and innocent at the same time. You can also put on a pair of sunglasses while bubbling with the chewing gum.
It will look more stylish on your cute face while clicking selfies. While posing like this, tilt your face on either side to make the selfie more attractive and appealing.
12. Pout Your Lips with Blinking One Eye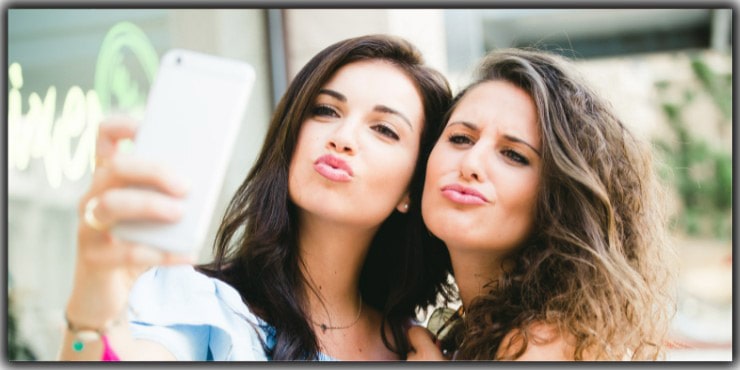 The pouting selfie poses are generally for girls, and it looks pretty cute on them. At first, you should wear glossy lipstick on your lips and then pout with the lips. Next, wear a pair of standard specs before pouting. After that, blink one of your eyes. A couple of small earrings will suit you the most in this pose.
Take the camera close to your face to make the glossy pout and eye blinking more visible. Silky hair with a slight curl will add more cuteness to your selfie. Make sure your earrings aren't hidden behind your hair, and they are visible.
13. Selfie Pose with pets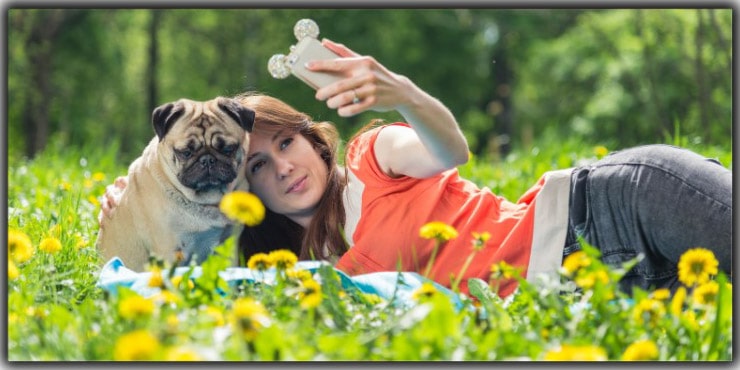 When you run out of selfie pose ideas, you can bring your pet into the frame. Hold your pet dog, cat, or rabbit with one of your hands, and then place it in front of you. Make sure your pet looks towards the camera at the time while you will click your selfie.
You can cover your face using your pet before clicking the selfie. Putting your pet in one of your laps can also be a fantastic selfie pose. You can also click candid selfies of the precious moments between you and your beloved pet.
14. Cover Your Face Partially with Books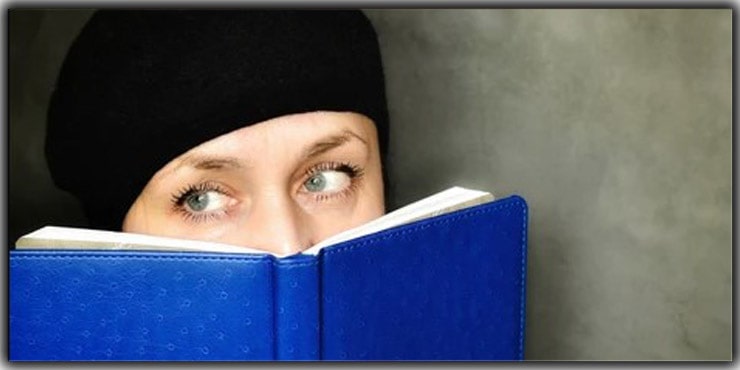 Covering the face while clicking selfies is a typical pose. People mainly use their hands and t-shirts while posing for selfies. But you can apply an entirely different thing for this familiar pose. Take a novel or a poetry book; cover your mouth and the lower parts of the nose while the book is open.
Make sure to hold the book rightly and straightly, and the book's name should be visible. This selfie pose suits you the most when lying on your bed or the sofa and reading that book. You can also pose this way while sitting on your chair and reading the book.
15. Click Underwater Selfies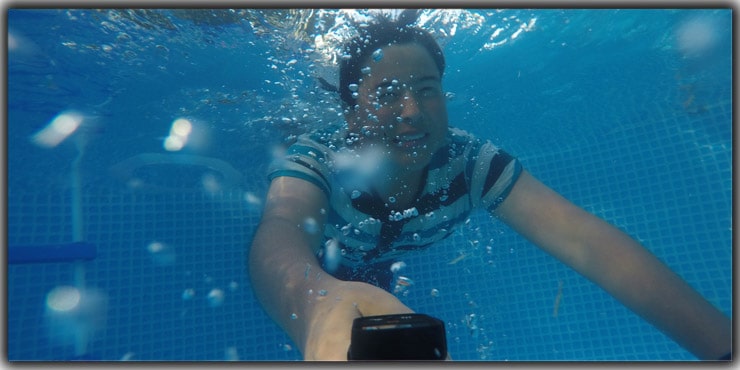 Underwater selfie poses are always fun and look adventurous. It is a unique selfie pose that everyone can't apply as the general phone's front cameras cannot do it. You will require a waterproof phone or an action camera to click underwater selfies. If you click underwater selfies with a GoPro, use a waterproof case for it.
You can take selfies with your usual face underwater. If you are snorkeling in the ocean water, you can click selfies there and put your snorkeling gears on. Keep your eyes open while clicking underwater selfies but don't get stressed about your facial expression there.
Try to smile if you can; blow up your face and hold your breath to create water bubbles while posing for underwater selfies.
16. Click Selfies After Fitness Training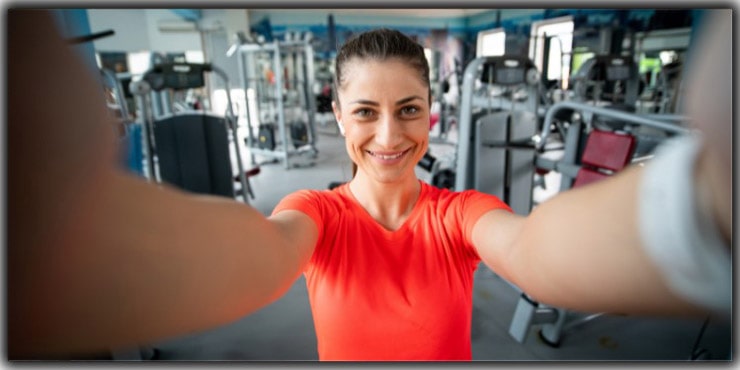 If you lead an active lifestyle, you may go to the gym regularly. When you are running out of selfie ideas as a social media celebrity, you can use your gym for new selfie poses ideas. You can show your abs by pulling up your gym t-shirt a bit.
Showing your strong thighs and arms in selfies will reflect that you are putting tremendous effort into the gym for them. Taking mirror selfies at the gym will help you show the most of your body. Make sure some gym instruments are visible behind you.
You can also put on headphones and listen to songs while clicking your gym selfies. It will show that you are feeling exhausted and satisfied with your efforts and results at the gym.
17. Selfie from a High Ground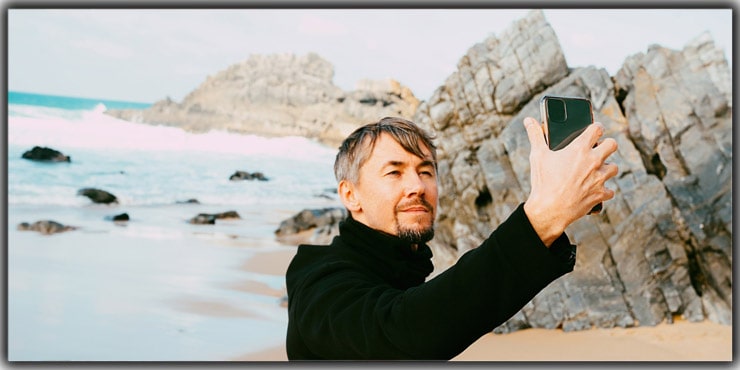 You should click selfies to preserve your memories when you are trekking or hiking. Because those views from higher above the usual ground are not something, you get to see every day. So, whenever you are on higher grounds, try to click selfies to upload them later.
Place your face at one side of the frame of your selfie camera. Then cover as much area as possible of the view you are having from up there. Keep a small and visible smile on your face while clicking selfies from the high grounds. Then, try to capture more selfies to get the perfect image for uploading on social media.
18. Selfie Poses with the Rays of Sunshine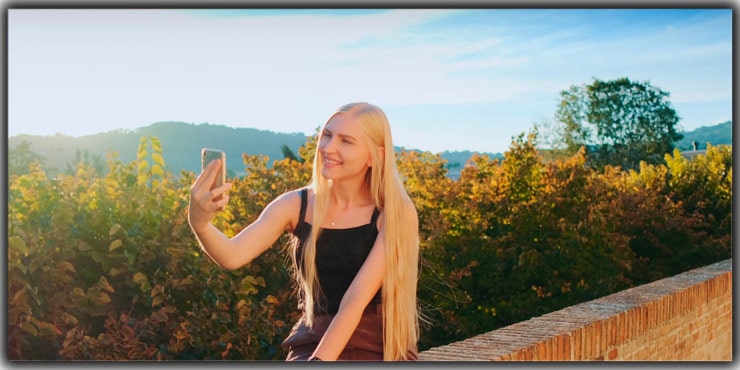 Soft and natural sunshine makes every image look precious, and selfies are no different. But you won't find rays on your face if you are under direct sunlight as the total light will be on you. So, to capture selfies with soft sunshine, you need to rise at dawn while the sun rises.
Stand beside your window or under a tree to get the rays of the sunshine. You need to make sure that the sun rays aren't covering your entire face. Find a standing position where only some parts of your face get the touch of sunshine rays. The rays of sunshine will make your selfie more precious and heavenly.
19. Relax Your Lips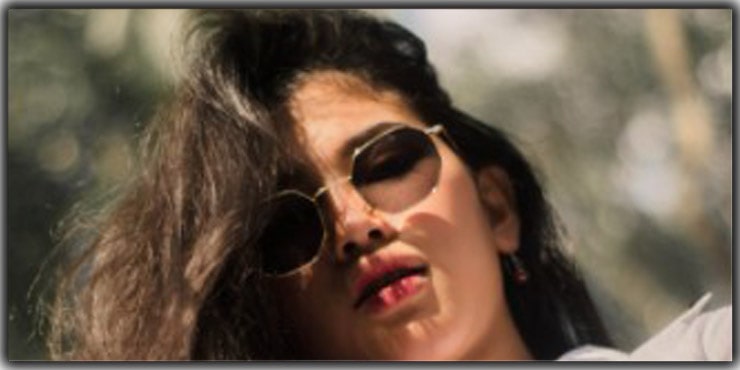 Relaxing the lips is a great selfie pose but learning to do it is not that easy. However, the models have learned to relax their mouths and lips, and that's the reason why their lips look soft and kissable. While posing with an open mouth and lips, open the mouth a bit as they don't press together.
It will provide a fuller and appealing look to your entire face. You can also pose like giving a gentle kiss to someone while pouting a bit. It will make your lips relaxed and appealing like the professional models. Your relaxed lips will look way more exciting to look at than ever before.
When your teeth are visible between your lips, it will add more spice to your selfies.
20. Click Selfies from Unusual Angles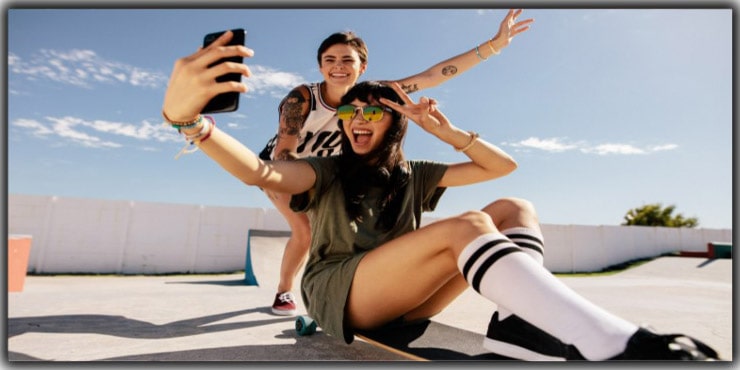 Selfies are usually taken from a level of a bit higher than the human eye level. But when you are bored of clicking selfies from that typical angle, you should find the unusual selfie angles. It can be like clicking selfies from ground level or using a selfie stick to click selfies from high above your head.
Clicking selfies from the lower ground level will provide an exciting perspective and comparatively full-frame view. You can also use a long selfie stick to get a perfect view of yourself from higher above your head level. The selfie sticks are mainly used to capture group selfies, and they also help avoid facial distortions.
21. Selfie with the Food in Restaurant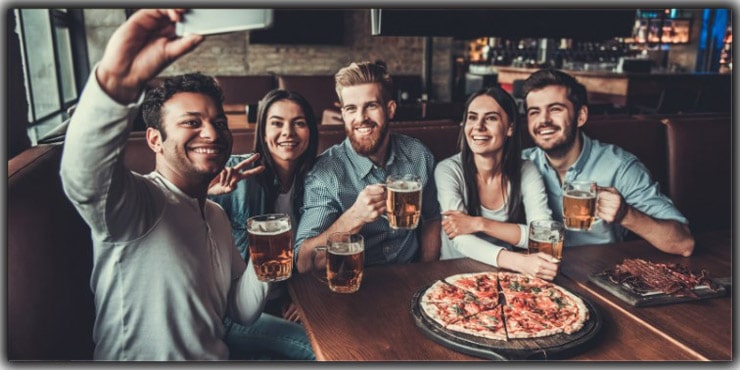 While preserving memories with selfies, you should also click selfies with your food in restaurants for social media uploading. Keep your food on the table, and make sure both you and your food are visible in the selfie frame. Before uploading, edit your selfie to add a more vibrant look to your face and the food.
By doing this, your appearance will be more appealing, and the food will look appetizing. In addition, when uploading your food selfie on social media, you can use various food and selfie-related hashtags. Those hashtags will make your food selfie reach more audiences and take you to the top of the trending list.
Things You Should Avoid While Clicking Selfies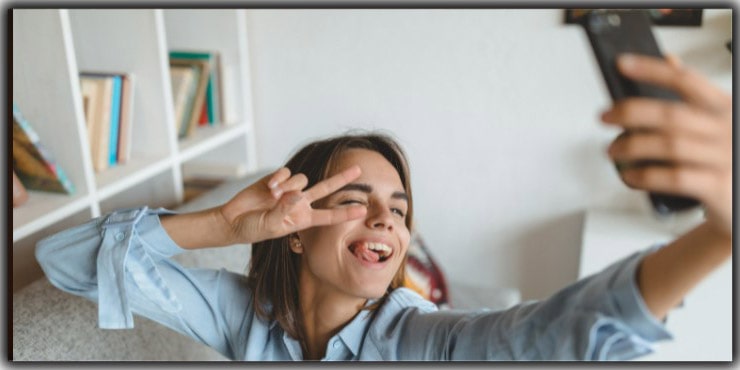 You shouldn't get blown away with the vibes while clicking selfies. Instead, pay full attention all-around to stay safe and secure at that time of selfie capturing. There are some things that you must avoid and should remain careful of while capturing selfies, and those are: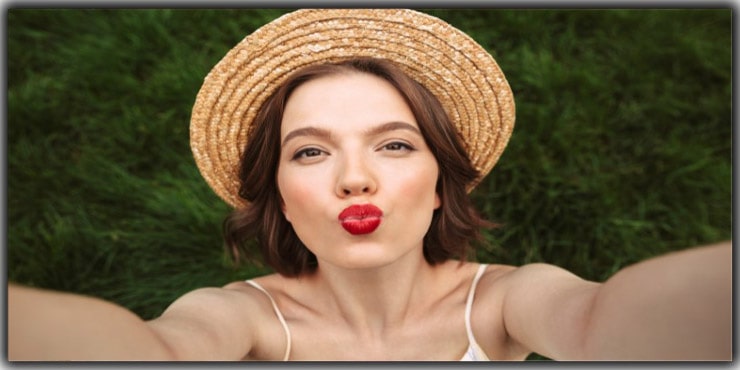 You shouldn't pose pathetically or bizarrely that can create a negative impression in people's mind 
Being fully naked and near nakedness must need to be avoided while clicking selfies 
Eliminate the repulsive reflections from the selfies for a better view 
You must avoid the loathsome locations to capture selfies 
It is never a good idea to click selfies in memorials, cemeteries, and funerals 
Avoid clicking selfies while driving and on emergency occasions 
Don't click selfies when you are totally or partially drunk 
Final Thoughts 21 Cute Selfie Poses Ideas
Selfies are an accessible version of clicking self-portraits without the help of others. It has become trendy nowadays for preserving memories. There are various poses that many people apply to click selfies for social media uploads. But getting puzzled about how to pose for selfies may occur, and the 21 cute selfie poses ideas will save you then.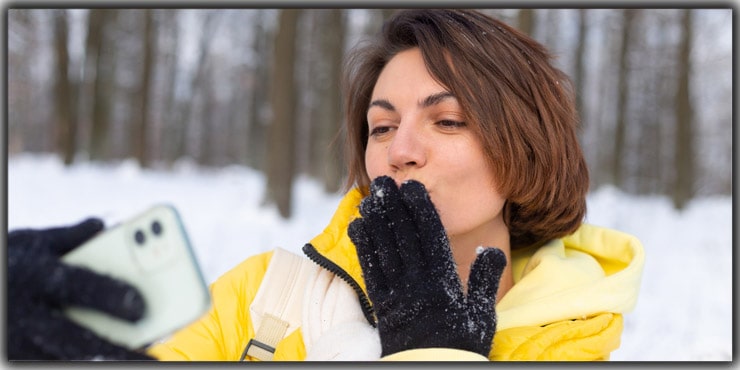 You will get massive appreciation by applying those poses to your selfies and uploading them on social media. It will help you to grow your social media popularity and to become a social media influencer. But you should maintain manners and respect laws while clicking selfies.
You may read: