Learn how to make money with photography from the 20 tips and tricks of this article.
Can you capture beautiful photos? In your friend circle, are you known as a good photographer? What if you can utilize this photography skill to make money? Doing what you love and getting paid for it, isn't it wonderful?
Just follow our article and make money with Photography. There are many scopes to enjoy each day at work, enhance the skill, and learn. Transform the passion into a profession by utilizing your dedication and creativity.
Anyone who loves photography can take it as a profitable profession because it is more enjoyable than spending all day filling Excel sheets. Follow the advice below.
We divide the online earning with photography into two parts:
Make Money with Photography Through online
Make Money with Photography Through offline
Let's read the processes thoroughly.
Make Money with Photography Through Online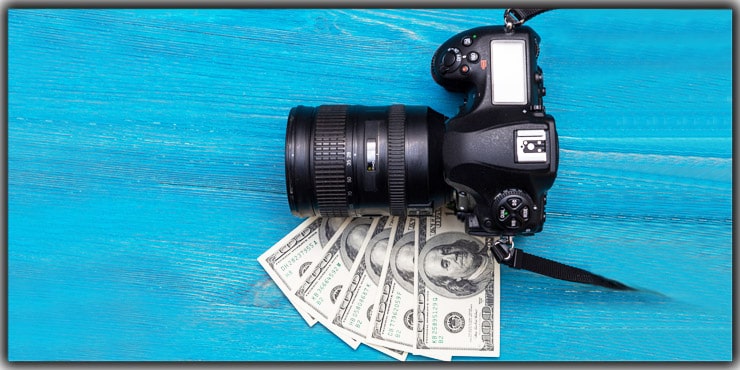 The internet is a massive area to show your talent and at the same time earn money. You can best use the internet to grow your photography business. So let's discuss making money with photography online.
Sell Photos on a Photography Site
You can sell your photos online through a third party. Many third parties receive your image, do some work on it, process any order, print, and send the printed copy to the customer. In return, you will get a commission. The commission depends on which site you use. You need to check out their policy and upload your photo.
You can submit your photos on any stock photography site. Add keywords to find them easily. Many companies search for stock photos for their business purpose. If they like any one of your photos, they will license it. Thus you will get a good amount of money.
Make an Online Photo Book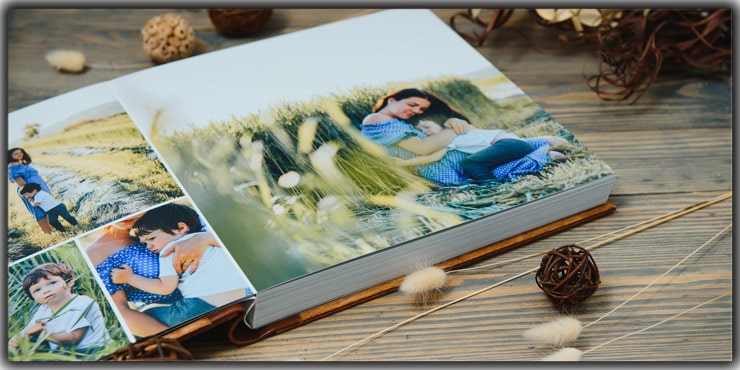 You will find a lot of online galleries on the internet. From there, find the desired one and create your photo book. They offer various photo customization options. So you can create a frame, add text, and many more. Some of them also provide their photo editors. If you are not good at photo editing, they will work on your behalf. Customize it as you need.
Try to upload photos of a different angle, pose, and lightings. Pay attention to the brightness, sharpness, and contrast of the image and the maximum and minimum size limit. Try to use your best-resolution photos. Choose a theme carefully. Thus you will get a versatile online photo book.
An online photo book has many advantages over a printed photo album.
It is cost-effective. Need not spend hundred dollars in printing and buying an album.
Keep your memory in a reliable place. You can give it to your friend and family.
Sharing the photo book with your client is easy. It seems more professional.
Sell Photos in the Online Store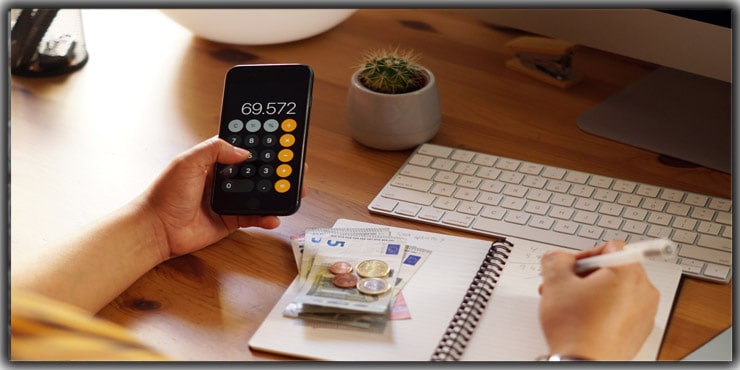 Another way to make money from your photos is by selling prints using an online store. Online stores help to sell any digital product. You need not give any commission to other third parties. And protect your work from unauthorized distribution. It is also easier for customers to find what they exactly need.
You need a portfolio website to add an online store. Then choose the photos you want to sell. Provide pricing details of the images according to the printing size and quality. Then wait for an order. Print according to the customer's demand.
Build a Photo Blog
Create a strong photography blog. It is a great way to show your photos and earn money. You can use your online photo book here. Buy a domain name and hosting that best suits your photography style. Install WordPress, add themes and plugins.
Your website is ready. Upload photos, your thoughts, feelings, and ideas. Keep people engaged. Promote it on social media. 
Use plugin for affiliate advertising. It will generate income from the products mentioned in the blog. You can add sponsored posts. Write about the products of the sponsored company and get paid.
As a photo blogger, you need good content related to photography and also SEO knowledge. A successful combination of these two will help you to get organic traffic.
Become a Content Creator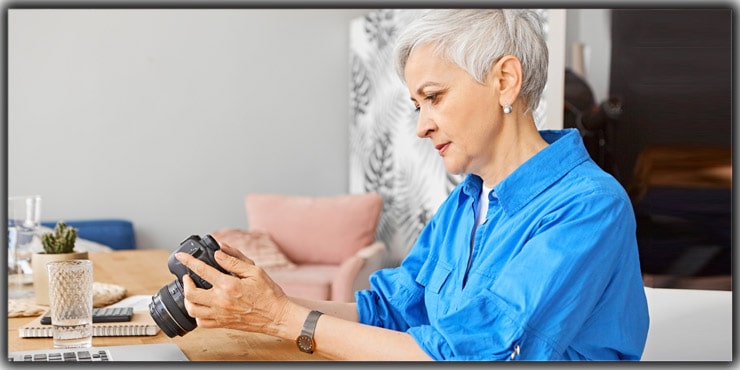 If you have some beneficial knowledge about photo products or know creative tricks and techniques about photography, why not use them? Create video content like a photo product review or how to shoot excellent portraits etc.
Most of us search for a product review before buying such technology and expensive products. So please review them for money.
You need not be a professional photographer for reviewing a product. But try to share your specific technical knowledge. Then, upload them on YouTube, earn money from advertising. Finally, add affiliate links on the reviewed product. It can be an excellent source of income.
Share in Social Media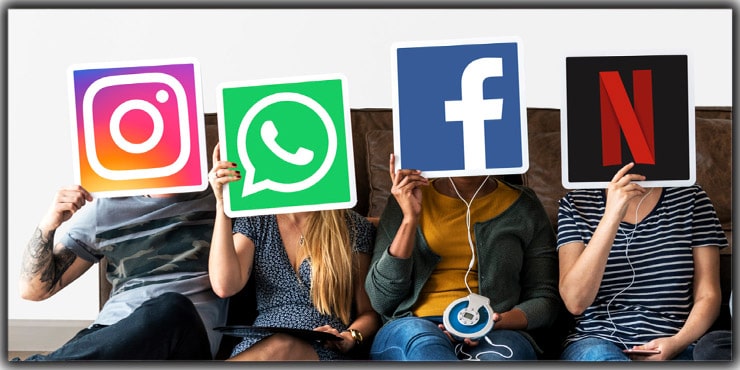 Social media is an excellent platform to earn money through marketing. Share your photos and contents on Facebook, Twitter, Instagram, Pinterest, TikTok, and other sites.
For example, share your blog post here or link your blog from your social media account. It is an excellent way to reach more people. The more visitors you receive, the more you get money. 
You can use Instagram to sell your photos. Some businesses and blogs need a lot of images. So photographers sell their Instagram photos to them. You need to add a link to sell your photo through a third party.
Create a Photography Tutorial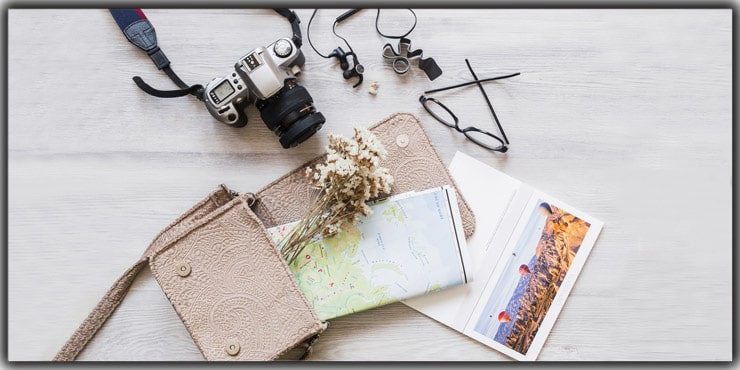 Share your photography skill and knowledge. Make a tutorial with them. You can share general photographic skills to get people's attention. Gradually show up your particular style, how you create a shot etc.
You may make a how-to guide. It need not work a lot. You can use any online platform to create templates. For example, google slides. Build up the material you want to sell. Embed the PDF material on your website, sell it online.
Release a queued version of the guide. Make some free versions and pro versions. It will help you to earn money as well as promote it to a larger audience.
Create a Portfolio on the Freelancer Platform
Create an attractive portfolio on any freelancer platform. It is an excellent place to find out your desired client. In the freelancer platform, you will find a variety of photographic work.
For example, product photography with a model or without model, amazon product photography, event and lifestyle photography, fashion modeling, photo editing, Photoshop design, graphic design, and many more. Then, find and drop a CV that is the best suit for you.
The freelancer platform is quite simple to test your skill and see the demand for your work. Another way to find out your first client is to use personal or professional contact, share your online photo book and portfolio on social media. Contact companies directly.
Work as a Freelance Photojournalist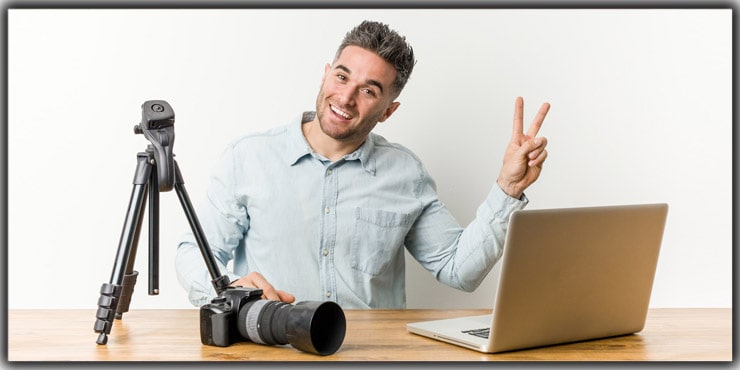 You can work as a photojournalist for travel magazines, online media outlets, or any local newspaper. To get a job in this field, you need to regularly share your photos on a respectable website and update your portfolio.
Email it to the editors-in-chief, introduce yourself, tell them about your recent work, attach a series of photos, and show professionalism at the end. If it seems reasonable enough to them, your work will be noted. And you might get a call any time. If not accepted, don't give up. Keep doing it.
Don't forget to mention if you are an environmental activist, avid traveler, human rights supporter. These will add extra value to your CV. Also, follow the LinkedIn contacts of professional photojournalists and their work.
Now let's discuss how to earn money with photography offline. Because to make money you need some physical work too.
Make Money with Photography Through Offline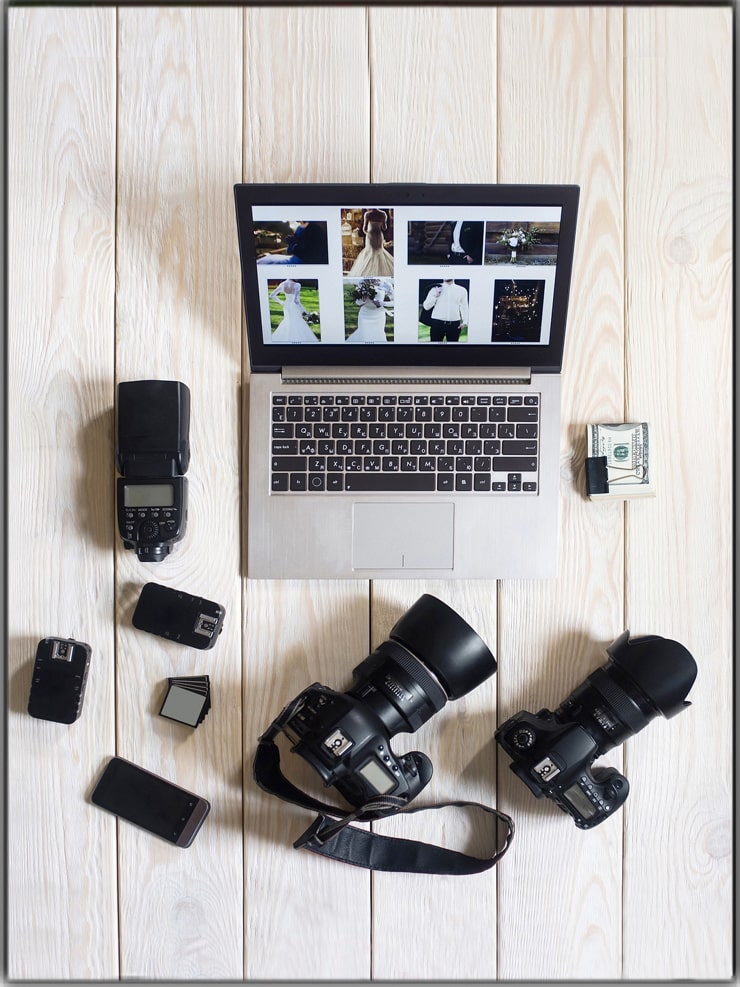 Sell Photos in a Gallery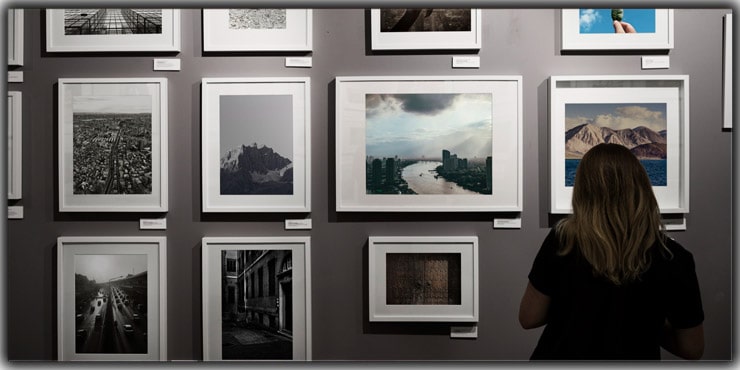 Selling your photos in any local gallery is an excellent idea. If you have some beautiful pictures of your local area, famous landscape, portrait of famous people or any international landmark, you can sell them. But there are some rules here; the photos must not contain people.
Talk with them; if they agree to feature your photo, then discuss pricing. There are many pricing options. For example, some galleries rent wall space; some offer a monthly fee; some give a profit percentage.
Participate in Art Shows and Fairs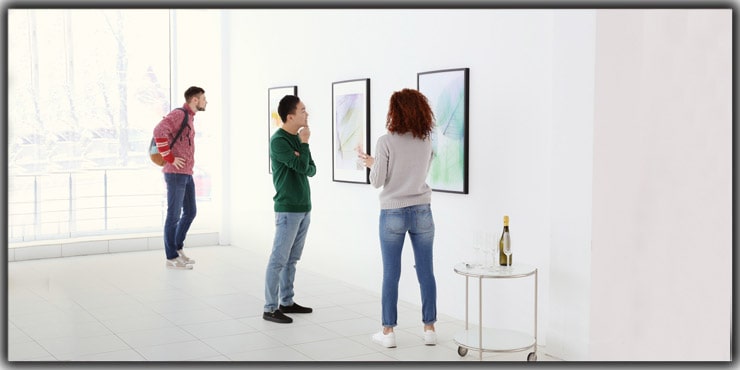 Participate in your local craft fairs and art shows. It may be arranged by your college/university or by any local community. Participating in fairs gives you an excellent opportunity to show your talent, meet your potential clients, and know your work's demand. In addition, you can sell your photo print as well as can gather much knowledge.
You need to spend some money to set up your stall. In the beginning, prepare some small prints, postcards, and calendars. Make a print, keeping in mind that, majority of your clients would be local buyers. If you get an expected profit from here, prepare yourself and attend a larger show.
Start Travel Photography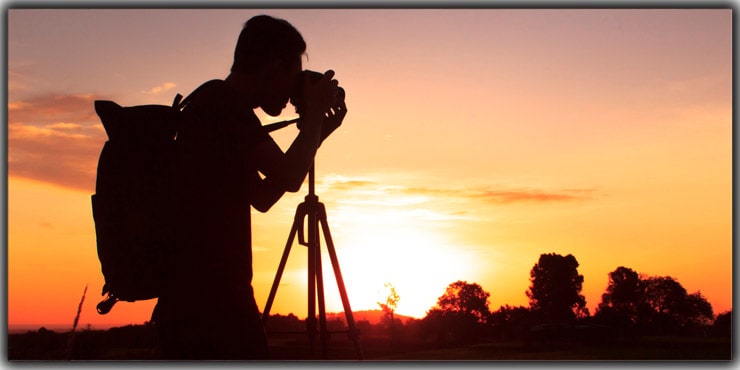 While you travel any place, keep the camera with you—shoot landscape from a different angle. Write your travel story. Attach a lovely photo with it. You can sell it to any magazine or newspaper. There is a growing demand for original travel stories.
Some magazines and newspapers are searching for original content. Not only newspapers but also travel companies, tour operators, and airlines need such types of content. If you can provide both an article and a photograph, you can sell it at a high price. Of course, the photo must be explanatory.
Participate in a Photography Competition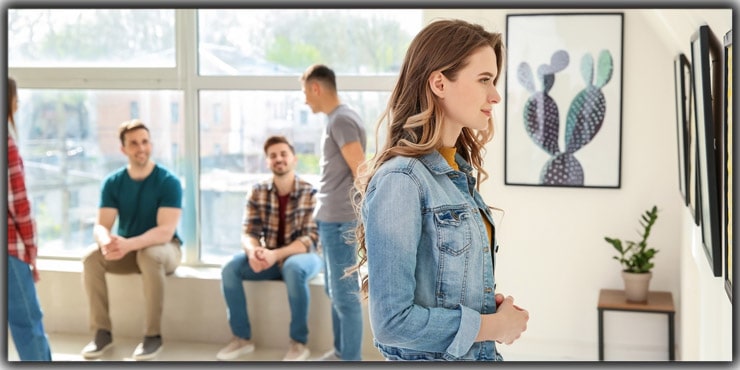 Participate in the photo contest. It can be online or offline. It gives you an excellent opportunity to show up your work, get feedback from experts, compare your work with others and gather new knowledge and experience. Luckily if you win the competition, it brings you money along with recognition.
Don't get upset if you don't. The photography competition helps you to reach more people. The more people see your work, the more opportunity you get to contact your client.
Start Wedding Photography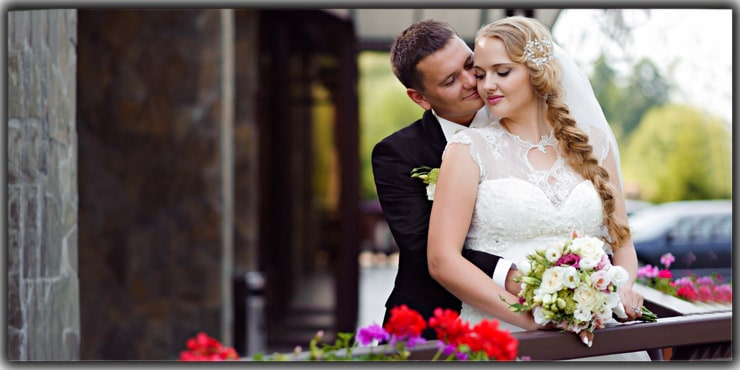 It is the most followed way; every photographer starts with. Wedding photography is a potential way to make money as a photographer. But there is immense work, and you need a lot of practice.
You can start with your friends and relatives. At first work as a second shooter. Capture the happiest moment of the couple. If you have any experience of an event shoot, it is a bonus point. For a full-time wedding photographer, you need some equipment to make your clients happy.
Sell Photos to Journals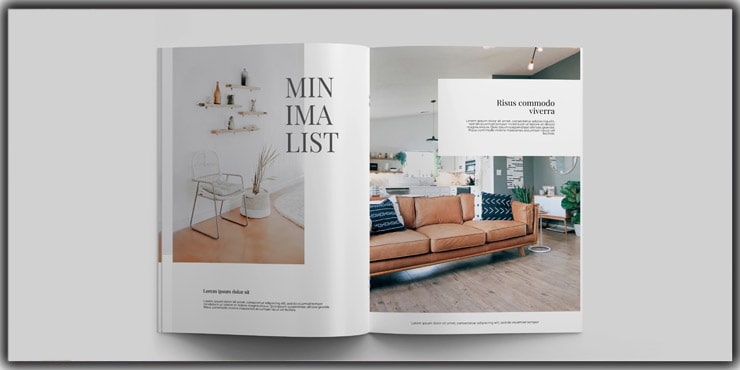 There are a thousand journals and magazines both online and offline. They need a lot of images. For photographers, it is an excellent opportunity to work in this field. There is countless work. Cover an event, shoot a portrait for advertisement, shoot an interview, and many more.
Take photos of any local event, call up a local newspaper or online portal, show them, if they are interested in some pictures, sell them. Working with local publications will help you to get a chance for the larger one.
Work as an Assistant Photographer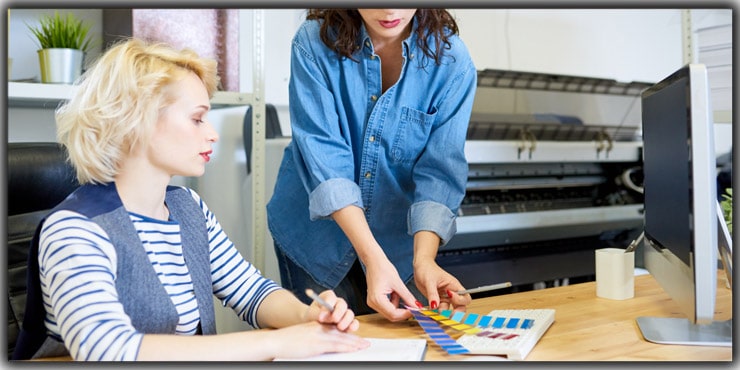 Working as an assistant photographer is the most effective way of making money and gaining experience. If you do have not enough tools for photography, then try to assist other photographers.
Photographers often need an assistant to help them out—contact them. The first time you can work for free. Then, if they like your work, they will call you again. 
To get this work join photography clubs in your area. Register in any event and workshop, follow the experts/professionals in social media, join their group and other social media channels.
Open a Print Shop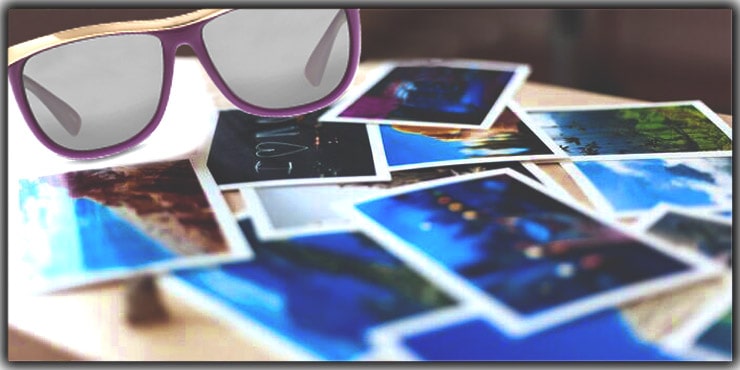 It is a little bit harder than the previous one. And it would be best if you also had some capital. You have to print your photos and sell them. First, take plenty of lovely images. Then, edit and print it out. Display it in your shop. Promote it directly to the customer. If you cannot afford a shop of your own, try to sell it in a café or restaurant.
Some restaurants offer display photographs and paintings. You have to give them a commission for selling the product. In this way, your photos are noticed by thousands of people, and you can also earn money.
Shoot Events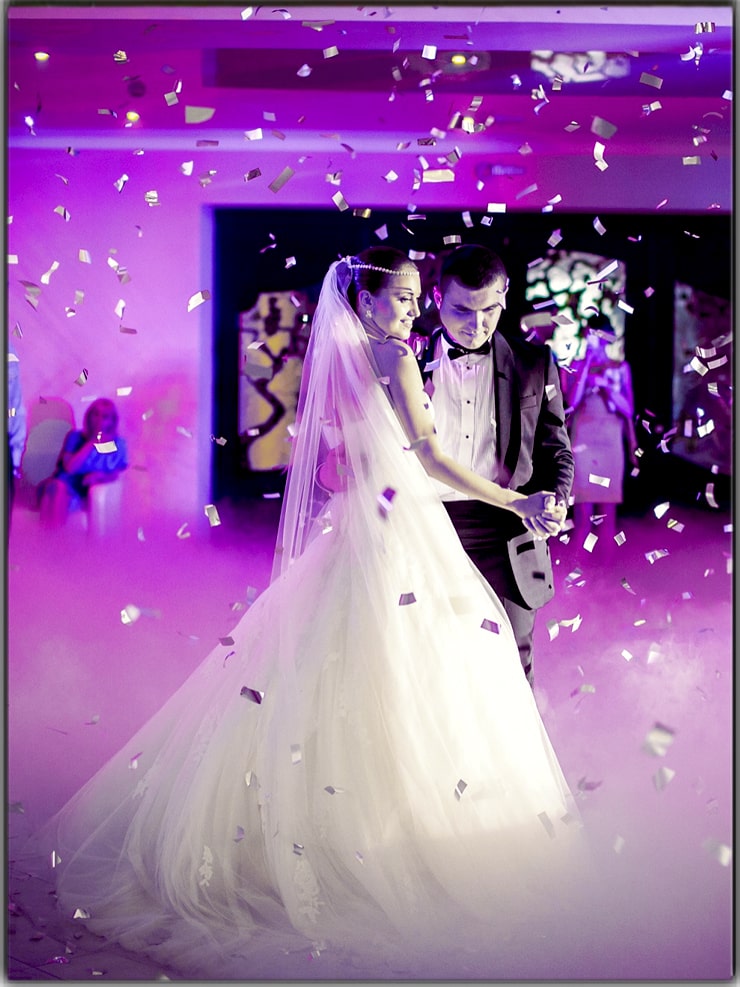 Shooting various events is a standard method to make money by clicking. It may be any family event or corporate event. There is a huge opportunity to make money. The charge depends on various factors. The event you capture, is a family event or corporate?
For a corporate program, you can demand more than a family program. Any get-together and hangout party is almost the same in charge of a birthday party, anniversary, wedding, or engagement. It varies depending on an in-home shoot or outdoor shoot.
For company/corporate events though it is exhausting and needs a lot of physical work, there are plenty of opportunities to make money. Depending on your reputation and experience, you can change your rate. Mostly these shootings are on an hourly basis.
Make Poster and Card with the Photos
Don't only be busy selling printed photos. Analyze customer demand. You can make posters, view cards, invitation cards, T-shirts, bags, hats, mugs, mobile phone cases, and other souvenirs with your photos. Or make customized home décor items according to the customer's need.
Create a business group, invite others to see your handmade items, take customized orders. Though it is time-consuming and you need a lot of effort, you will get a handsome profit in the end.
Start Editing
If you are good at photo editing, why not utilize them? First, offer a complete package of photoshoots and editing to your clients. Then, retouch an image by adjusting light, color, and tone. You need not be a Photoshop master.
There are thousands of apps and computer software that make this task easier. In addition, you will get extra money for editing and retouching.
Many professionals need photo editors; you can join with them. It is an easy job; you can work from home. There is a massive demand for this work. You won't be short of clients once you get an expert in this field.
Final Words on Make Money with Photography
Getting a degree in the photography field will give you an extra advantage. But it depends on the skill, talent, and marketing strategy you follow. Attending workshops, seminars, and any short course is a pretty good idea.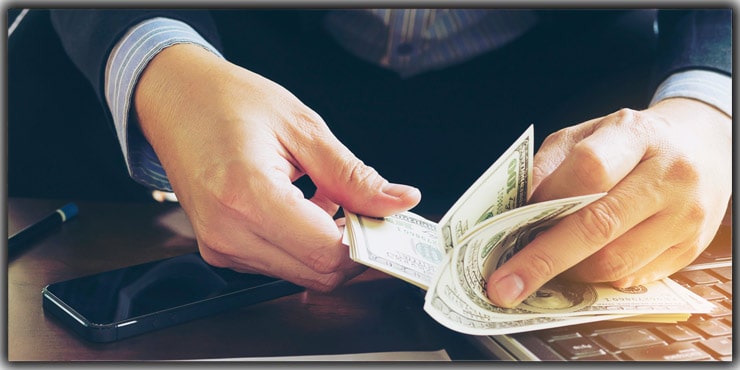 During the startup phase, it might be challenging to earn money. So it's better to initially take it as a second job, build a strong portfolio, gather knowledge and experience, and then take it as a profitable full-time job.
Depending on your interest and choice, sharpen your skill on that side. Learn the ins and outs of that. Try to give your 100 percent effort. In this age of the internet and social media, you will get so many ways to market your products and services.
The critical point of making money with photography is to keep yourself busy. The more you shoot, the more you learn, and the more you get money and popularity.
You may read: