Getting photography clients is sometimes harder. But, without having a strategy it seems impossible. The recent trend shows that the eCommerce product photography industry is rapidly growing up. Therefore, Put yourself into a client's shoes to figure out what are the best possible ways to find eCommerce products, photography clients.
Product image is the primary identity of a product itself since the customer can't touch it or use the product. Therefore, the eCommerce product photography is essential to improve the conversion rate and boost sell volume.
However, the following guideline is going to be highly effective and helpful for those who are struggling for several months, even a year to find eCommerce products, photography clients. It doesn't matter whether you are a beginner, starting product photography by passion, or an expert photographer with several photography gears and arsenal but no clients at all.
How to Get Ecommerce Product Photography Clients:
The success of any e-commerce business mostly depends on the approach of presentation, and photos are the pilar content that describes best than anything else. Everything has its strategy that we should follow to reach our destination.
In the same way, you should follow the right platform to contact the potential e-commerce owner who is also looking for a professional eCommerce photographer. So, you have to be confident and maintain a professional flow of communication.
I know you are excellent at the interface. Since it's all about eCommerce product photography, therefore, E-commerce companies are the right platform to Source potential eCommerce product photography clients.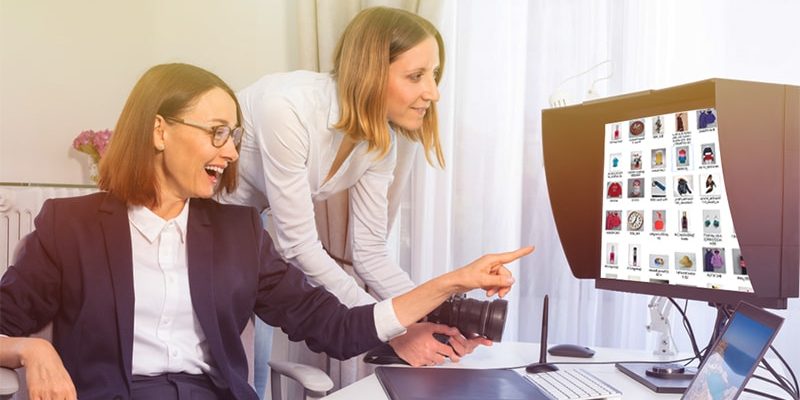 If you visit any renowned eCommerce companies websites such as:
Amazon
Ali Baba
Walmart
eBay
Zappos
Rakuten
Home Depot
Flipkart Etc
You notice thousands of product images are flipping all over the display. So, it is evident that all our potential clients are dealing with such an e-commerce store as a seller. And all the sellers are your potential customers. So, the fast and foremost question is to reach them via email or any other medium available there.
Start by asking yourself these questions: Ask yourself before reaching an e-commerce company, why they should hire you? Can you provide far better product images than what they are right now on the website?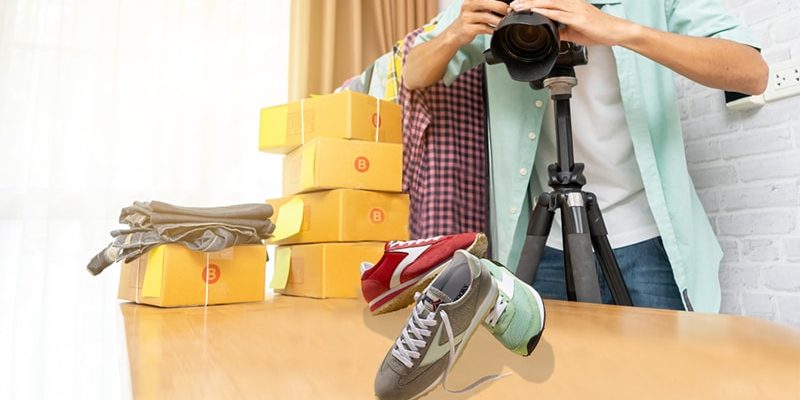 Contract With Local Retailers:
It is another easiest way to find local e-commerce photography clients since they are looking for low-paying product photographers. Don't waste your time by connecting with big companies since most of them have in-house product photographers.
You better contract with small businesses that are struggling to take the business online. On the other hand, make a google list near me, including all the details about your services. It might bring some high-paying clients. So, it would be an ideal way to target local clients.
Advice:
Why Should a Local Retailer e-commerce company think of hiring you as an e-commerce photographer?
Can you able to fill all of their requirements?
Do they require eCommerce Product Image Editing?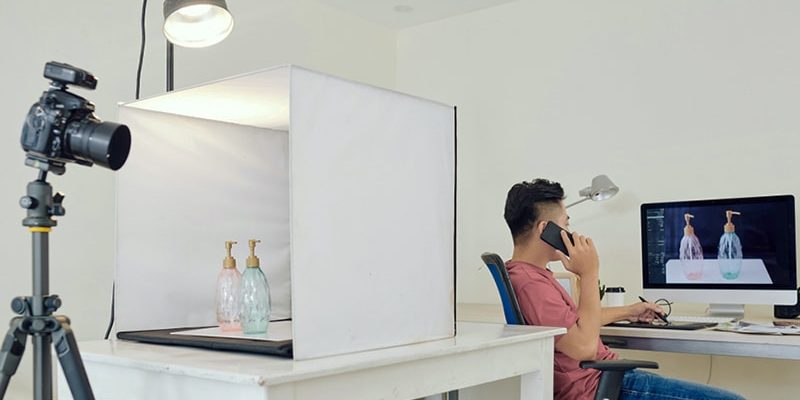 Branding and Marketing Strategy Of E-commerce Product Photography:
Marketing is the pillar of the success of any business. Executing the right Marketing strategy intends to get in touch with the right clients with the right products or services. It helps the client a better understanding of the services that you are providing. I'm not talking about traditional marketing.
As a photographer, you should know the trend of marketing become changed, and it is gradually upgrading day by day. Therefore, you make an intelligent plan for marketing your eCommerce product photography service since most of the photographers manage eCommerce photography clients from marketing their services.
Anna, A world-class commercial photographer, shared her experiences in an industrial photography conference (IPC) how she was struggling to find the client at the begging period of her photography carrier. She went through the wrong lines, like no website, no certificate, no reviews, yet she was highly skilled. Therefore nobody could take her as a professional.
However, it took one and a half years to overcome such a barrier when she reaches the client after branding and marketing her services and herself too. She didn't look back for photography clients again in her photography career.
In the following article, I'm going to share the most effective ways of marketing your eCommerce product photography business and promoting your brand. The strategy followed by anna, therefore, I named it Anna Marketing strategy:
Build A Modern Photography Portfolio Website:
Showcase the best eCommerce product photograph on top of your website, which represents your niche as well as relevant skills that are needed for professional photographers. Beautifully crafting and segmenting helps to increase the Conversion Rate as much as possible.
Try to make the website unique as much as possible in terms of design since it is an eCommerce product photography Portfolio Website. If you are a non-technical person, don't know how to play with coding and web designing, and other technical stuff.
No problem, there are so many ways to Build A beautiful-looking professional Photography Portfolio Website using WordPress. WordPress is one of the best free CMS in the world I ever have seen. On the other hand, you can write some dedicated blog posts targeting potential eCommerce site owners. Share some unique trips and tricks, as well as your experiences in that sense.
Point to be noted, Your website should be SEO optimized to improve visibility on the search engines. It helps you to spread out your brand and reach customers extremely fast.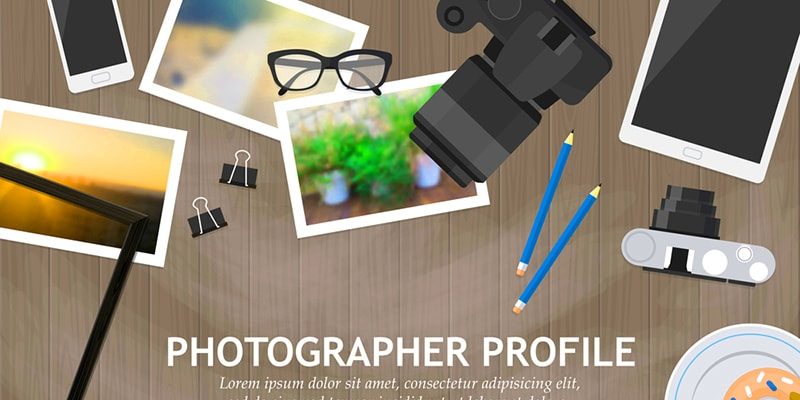 Promote Photography Services through Social Media Marketing:
Social medial is the biggest platform for promoting any product or service. The recent trend shows that nearly 3.2 billion users actively using different social media all over the world. Self-branding with great photographs is a technique for marketing your services. Therefore, social media marketing would be a great platform to get clients. The most popular social media for photographers are:
Facebook
Pinterest
Flickr
Instagram
Tumblr
Youpic
All these social media are suitable marketing platforms for photographers. So, you can go through each of them and get information about their marketing policy, term, and condition since different social media follows different policy for marketing.
However, below, I'm trying to introduce you to a few of them so that you can make it short and boost your eCommerce product photography fast.
Create A Professional Facebook Business Page With Engaging Content:
Facebook is the easiest and fastest way to reach people since 2.41 billion active users are available on Facebook. According to Anna's strategy, Creating a Professional Facebook Business Page helps you to promote your best work professionally.
Free Promotion:
Facebook allows you to target your desired audience by customizing a few default options and making it your own as per your service. You can set the target location, age, gender, occupation, and many more. And the cool thing is that you can use it for free. Facebook won't charge you even a single buck.
Paid Advising:
Facebook also allows paid promotion, which is more effective in terms of business marketing, but using their free service is okay for the fast hand.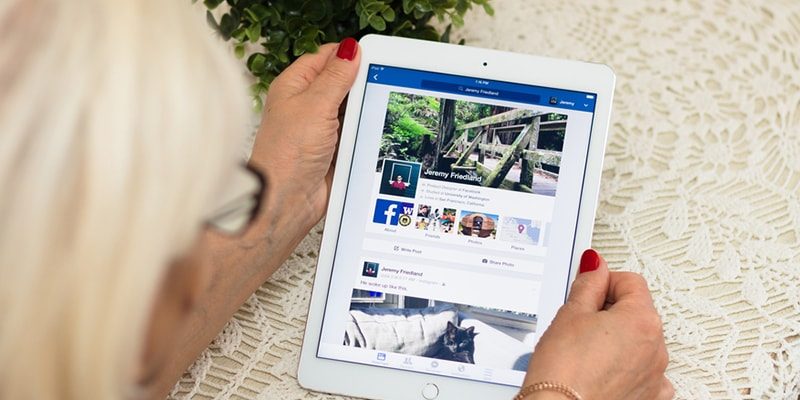 Create A Professional Business Account In Pinterest:
Pinterest is a viral social media to professional bloggers, sellers, freelancers above all to young people all over the world. So, Regular updating user engaging content on Pinterest inspires people to like and share.
It brings more reviews, which help clients to a better understanding of your creativity and turn them from a visitor to the client.
Create A VIP Account on Instagram:
Instagram is mostly popular for image and video sharing mediums. A recent report shows that nearly 1 billion active users are visiting Instagram each month. So, as a photographer, Instagram could be the right choice for branding your photography business by sharing your great works and improving more followers.
The more followers you earn, the more possibility to get in touch with the client on Instagram. Along with all the above-mentioned social medial, you should have a professional Linkedin account for self-promotion since you are an expert on eCommerce product photography.
Active On Popular Forum Relevant With Ecommerce Business:
Being active on the e-commerce platform and helping people by providing your best suggestions is an excellent way for branding yourself. Since most of the users in such foram are business owners and need photographers. So, if you can grab their attention by offering your best solution, it helps you to source product photography clients rapidly.
The most notable eCommerce business forums are:
Amazon Seller Forums
eBay Seller Forums
Bigcommerce Forums
Shopify Ecommerce University Forum
Digital Point Ecommerce Forum
The Reddit Ecommerce Section
Small Business
Fresh Marketing Forum
Make Professional Business cards:
A business card is a traditional approach to reach people so that they can contract when need an eCommerce product photography service. In another word, a business card is an identity of your business where contain your contact info along with your services information.
Arrange or Join Ecommerce Photography Events:
It inspires people to bring their local business on an online platform since they get enough support and a way to start marketing online. There are thousands of people who don't know where to start and how to make a successful eCommerce business.
In this case, you can invite some renowned digital marketers, writers, graphics designers, and other people. Who can inspire people by sharing their success stories and how they can support them. And Invite a successful eCommerce business person who can share his success story of how he started an e-commerce business and got success.
All this stuff creates a positive impact on a newcomer who is thinking to be involved in the eCommerce business since the e-commerce business already bet traditional business. So, people must respond to such an event, and probably, you can manage a significant number of clients from here.
Such events will be very beneficial for those who don't know where to start, although they are capable in terms of skills and investment.
Stay Connected With Other Freelance Photographers:
There are thousands of successful freelance photographers working with giant eCommerce companies, and they do so well. So, why not build an amicable relationship with them? It helps you in so many ways to tap the right client.
Freelance photographers are familiar with the photography environment because they are already experienced working with international clients. Besides, freelance photography is also an excellent opportunity for the eCommerce product photography business.
Most of the busy eCommerce owners value time to make it short by outsourcing photography for their eCommerce store.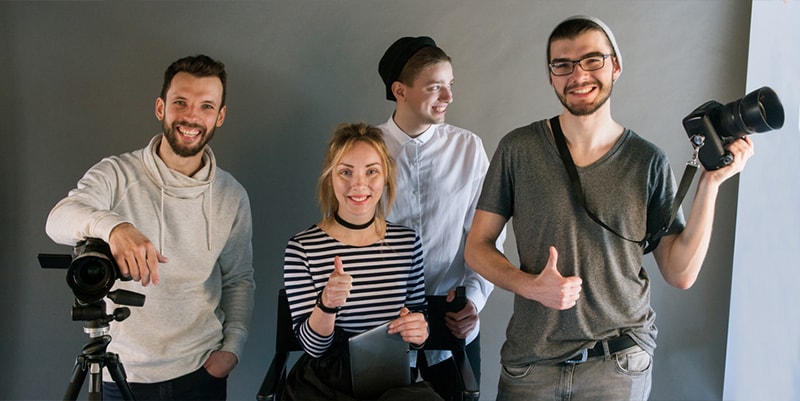 So, Before digging deeper, start by asking a simple question, that is:
How A Client Chose A Photographer For Ecommerce Product Photography?
There's quite a bit more, but let's start with the easy stuff and then move into the grey areas. Let's get started by asking a few essential questions that a client does before hiring a product photographer for their ongoing project. All the following points are highly required for eCommerce product photographers to find clients.
How Many Years Are In The Ecommerce Product Photography Service?
Do You Have All The Required Equipment And Studio For Product Photography?
What Is Your Ideal Rate For Per Click Or Hour?
Do You Have Any Feedback Of Your Past Work?
Do You Have The Required Technical Knowledge About eCommerce Product?
Go through each question and prepare yourself to face the client so that the client can easily make a selection whether you are the right photographer or not as per the client's requirement. After clearing all the above questions, come to the next. All the following advice helps you a lot to locate product photography clients.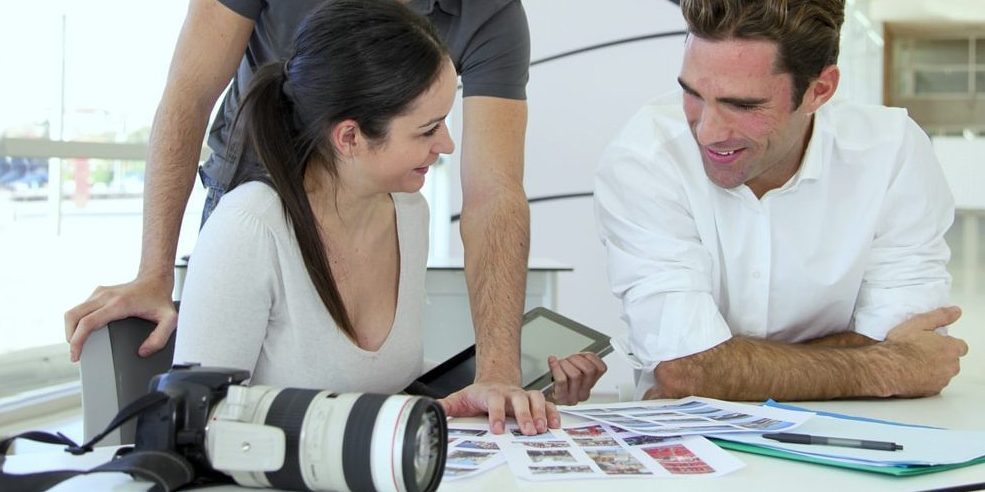 Make Your Own Approach What Suit Best For You:
It doesn't matter how big a photographer you are, nobody cares if you are unable to convince clients. Therefore, make a unique approaching point to reach them fast with your services. Try to highlight your strength with your weakness, as well. It helps to get trustworthy clients since the client loves to work with someone who represents themselves who they are.
Make A Shortlist That Describes You Best:
To be specific of your service is a fundamental part of photography. It determines how efficient you are on your particular services. Therefore make a shortlist of your services for better understanding as well as less time-consuming. As a professional eCommerce product photographer, you should share what types of equipment are available on your list.
Types Of E-commerce Photography
The whole world is a trend to be e-commerce since there are thousands of product categories are available to shoot. And ready lunch them on an e-commerce store or any other online platform — all they require is a professional photo first before promoting anywhere.
So, there are limitless possibilities to get success since the products have no limit so far. All the notable products categories that require photography frequently are:
Jewelry
Electronics Products
Household Products
Home And Kitchen Products
Sports Products
Fabric And Cloth Product
Additive Manufacturing Products
Computer And Mobile Accessories
Tools & Home Improvement Products
and, Automotive Photography
Read: Headshot Product Photography Tips So, depending on your interest and other circumstances, offer your client which categories you are right in photography since different types require different equipment and accessories.
What Type Of Shot Is It?
Product photography doesn't mean simply clicking the capture button, pointing the camera to a product only. There are a lot of things associated with eCommerce product photography, such as what types of shot you offer your client should be precise: There are some common e-commerce product photography styles are:
Photography On White Background
Styled Product Photography
Photography On A Coffee Table
Folded Or Laid Photography
All these types of shooting are required for the eCommerce business. Therefore, you should reach potential clients looking for such photography.
How Much Do You Charge For eCommerce Product Photography?
Needless to say, how important it is to make a steady price plan for attracting clients. Therefore, be precise your rate on each plan following eCommerce product photography clients' needs and requirements.
Frequently, offer them a reasonable discount to get eCommerce owners' attention. It creates a positive impression on the client's mind when you are specific on your price plan and committed to quality. However, According to the world e-Commerce photography pricing strategy. You should come with the following price plan.
Besides, making a custom plan as per your circumstances is a tedious idea. The Most Common Pricing Plan For An eCommerce Product Photography Services Are:
Free trial
Cost Per Click
Hourly Rate
Discount on bulk order
Special Offer
Moreover, Be Precise about what you offer with each package is essential.
Conclusion eCommerce Product Photography:
Think out of the box. Don't limit your ability by walking on the wrong track. Avoid moving back and forth since eCommerce product photography is a highly professional occupation. If you follow the right track and stay on the line, finding a high-paying eCommerce product photography client is a matter of time.
Therefore, Be passionate about your photography and improve your skills gradually by shooting more innovative photos regularly.
You may read: