Taking perfect shoots is not easy for beginners. Sometimes, experienced people found it harder. Here, is the professional headshot photography tips for models, corporate, business, or outdoor photographers.
Photographers must know various techniques of photography to attract the widest range of clients possible. For instance, you must be able to perform wedding photography, studio shoots or branding shoots all with the same level of expertise to improve your demand in the marketplace.
Secrets of Taking Perfect Headshot
An underrated type of photograph often overlooked by many experienced photographers is the headshot. It is not usually the case. ‌ Headshot photography is like a stepping stone in a photography career. They are relatively easier than other photography.
Although,
This photography seems to be easy as mentioned earlier, you will still need a specific set of skills that you will need to master to get that particularly correct headshot.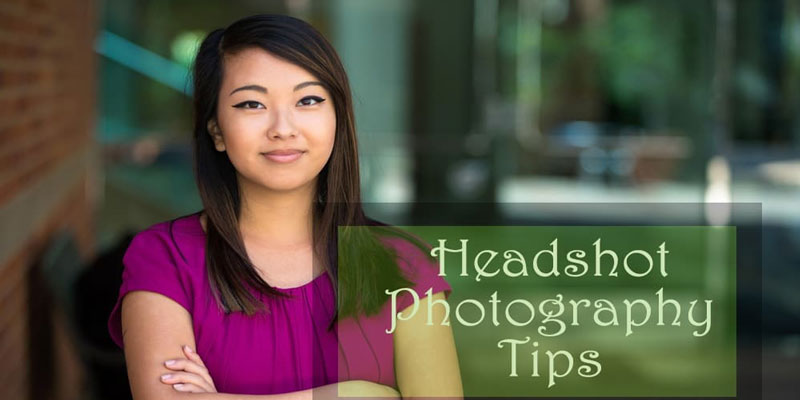 Now,
This photography will make it quicker and easier for you to build a list of a portfolio of clients. The photoshoot is very common with models and actors who do need new headshot photographs from time to time depending on their age and style they put up.
And, this means headshot photographers are always at work and also this is also a way to build their expertise on this craft.
Here in this article, we will go through some tips for professional headshots that will come in handy to understand how to go ahead with this kind of photography as a career choice.
Professional Headshot Photography Tips for Beginners
As a photographer, you need to know these headshot photography tips to shoot photos like a pro. However, the great images always need some tweaks or touch up in the post-production phase.
Moreover, photoshop tools can be helpful. You can outsource photoshop services to achieve greater appearances.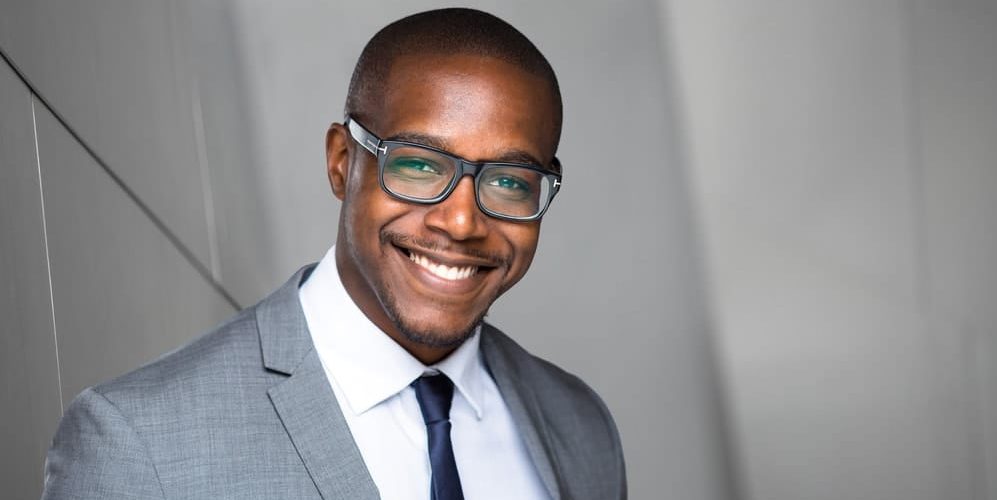 1. Recognize what your client wants?
It is important to listen to the clients. If you can not take the picture as per their requirements, then the final product can make them unhappy-which will make them turn away from you.
Headshots are specific and personal. This means that the clients will have decided how they want to see themselves in the photos shot. A good headshot photographer must be able to understand the same to get the picture the client would readily accept that.
2. Check the camera settings for headshots beforehand
It might have happened many times that whenever you have taken on the cameras to click the photos, you have realized that the settings of your camera were not correct. Hence you may be forced to reset the correct settings and click on the same photos again. This is not just irritating but turns out to be a waste of time.
Make sure that the battery of the camera is fully charged and if the memory card in the camera has adequate space to store the photos, beforehand.
Turn on your camera and select the setup for the headshot. And concentrate on tuning or fixing:-
√ Exposure
√ Photo quality(i.e. Megapixels)
√ Aperture
√ Shooting Mode
√ White Balance
Always click your photos after reviewing your camera settings and conditions perfectly…
3. Try to look into various locations to get the best background for a professional headshot
It is unnecessary to take the headshots with a single color background. Discuss with the clients and choose locations and experiment at what surroundings can you achieve the best head-shot, for example outdoors in a public park or garden, any corner of the home, or maybe on a street with good graffiti on its wall?
There are thousands of options to choose from when trying to select a location for a photoshoot but need to select the one that meets the purpose of the photograph.
4. Help select the clothes that harmonize well with the headshot photo
Naturally, the solid neutral colors do go well with these sorts of photographs as these clothes are the least distracting. If the client chooses to give a formal look to the photos then have to make sure they are totally dressed up in the complete formal attire(including the coat). The clothing style must deliver the message your photo is trying to convey.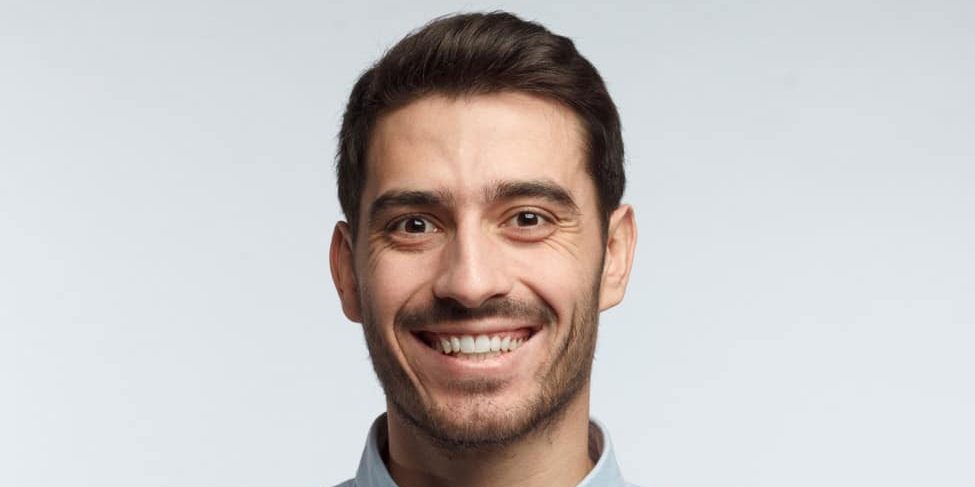 Also, remind the clients to have their clothes properly ironed as it is hard to remove wrinkles on clothes by the photo editing sites. slightly.
5. Select the best headshot lighting depending on its nature
For entrepreneurial headshots, it is better to keep the lighting tone low. A traditional beautiful lightening post should be enough to capture light tone headshot photographs. Another tip that can help the focus is using one/two studio lights with a softbox to cater to the well radiated key light.
A camera flash can work as an alternative that can be set at desired exposure settings, following which you can take test shots to adjust the output accordingly so that the exposure is correct.
6. Make people sit down
People would be more comfortable sitting down and ask them to rest their hands on their thighs. This gives a good composition and is an effective tip on how to take a professional headshot. This also makes sure that the subjects know where they need to be.
7. It is about certain adjustments to get the photograph all right
A great headshot differs from an average one accounts for small changes being done while taking the photograph, For instance, wearing a smile during the photoshoot, tilting the head slightly. Do not hesitate to ask your subject to change the sitting postures or expressions until you get that so-called "perfect" image.
If you are taking photos using a digital camera, take as many photos as possible, and try every composition possible… Once the client has left, you cannot take any more photos.
8. Check out whether the focus is on point
It may disturb you to find out that the image once put into an editing program is out of focus. The focus is the prime factor to consider when taking a headshot picture.
The aperture and the focal length have to be appropriate to make sure that the subject is under the spotlight And, the focus must be spread across the entire face and the shoulders instead of any single feature in particular.
9. Edit Photos using editing software
Even if you have taken a perfect headshot photo, it may still require some retouching before publication. How will you edit the photo will depend on your customer's preferences?
When taking shots for models, they often prefer it sober and you may need to remove the colors from the photo and use the contrast features in the software accordingly.
A branded headshot would require you to place a logo at a corner of the photo which you would do again using the software. Finally, editing is important to remove any imperfections that may pop up in the raw, unedited version of the photo.
10.Practice and more practice !!!!
Like any other task, you will need more practice to get better at this photography. It will allow searching composition. If you do not practice from time to time you will lose the knowledge and your creativity may hit rock bottom.
The trail shots can be done with your friends or family members which you need not upload anywhere and just check on your level of expertise during such sessions. This photography is unequivocal and you will just need to know how to take photos of practice. Once you get the hang of this, the other tips mentioned above would be easier to follow.
11. Use the right lens that suits best with the camera for Headshot Photography.
When it comes to real estate photography, you require some particular lens used to capture real estate photography. All those lenses should be efficient for real estate photography since we are talking about Professional real estate photographers.
On the other hand, The wild photography lens is not recommended for Headshot photography.
You require only those particular headshot photography lenses to capture the perfect headshot photo. Otherwise, It requires Headshot photo editing and Retouching Services to make a lot of corrections.
However, to make it more transparent, I'm sharing the most common headshot photography lens available out there.
Now,
If you like our headshot photography tips, share them with others.