Are you struggling to get Real Estate Photo Editing Services to make your real estate pictures appealing? Are you wondering to see the wonderful architecture, interior & building photos? As your experience said real estate photos won't come that much perfect & eye-catchy?
Photo editing is the secret to transforming real estate photos into eye-grabbing ones.
High-quality appealing real estate photos are the weapon to attract potential clients & it's proved that high-quality photos help to generate more sales.
In this competitive business world, you can't survive with low-quality real estate photos.
If you want to derive lucrative photos then you must outsource the best estate photo editing services or at least standard services. Because only the professional editor can ensure exclusive photos that make your investment-worthy.Besides, if the quality is low why bother hearing the editor. Isn't that waste of your time and money?
But with the high demand for real estate photo editing services, there are so many service providers you will notice. It is tough to choose the best among these lots of companies.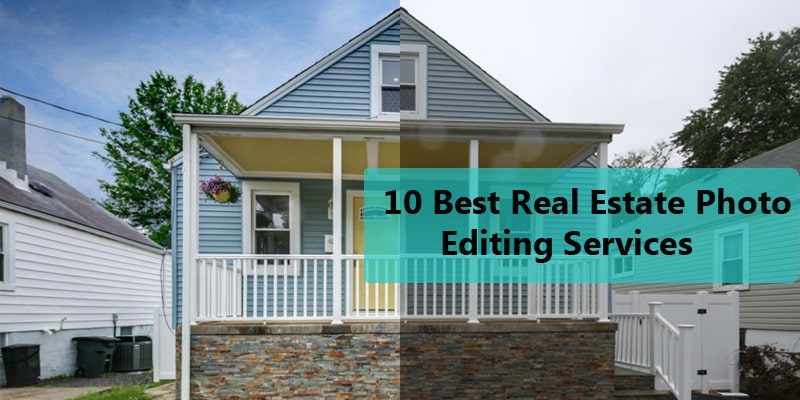 Here,
This article is for helping you to guide you on how to choose the best real estate photo editing services that guaranteed excellent editing.
How to Choose the Best Real Estate Photo Editing Service Providers?
You invest your valuable money to make your real estate images standard & premier. So, it is important to make sure that you choose the right company.
Otherwise, ordinary editing can ruin your real estate business & waste your valuable money by giving poor quality editing. Here I focus on some important factors that assist you to choose the best real estate photo editing service provider according to your requirements.
Besides, I will share the secrets on how you can check whether they can meet your requirement or not.
And finally, share advanced tips to check photo editing quality to find out the best editor. When you are looking for a reliable company that can assist your work there are several things to consider.
They are: –
Are they qualified to do your work? Do they have experience with relevant works and clients?
How is their customer behaving? See the feedback.
What's about their service page images? Are the sample images are good enough to satisfy
Now the most important part – are they flexible with the price and delivery time?
The last but not least thing to consider is "Photo Privacy" and Refund policies.
Now then let's drive deep…
Experience- The More the Best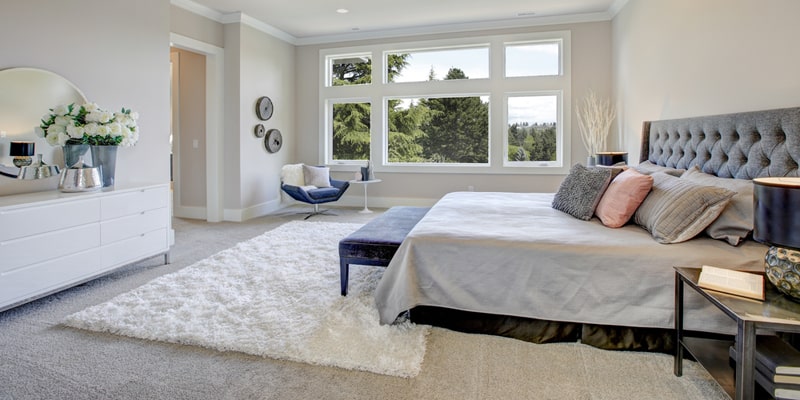 Experience is the key to give excellent work. Photo editing needs expertise & experience hand to give efficient & smooth editing that won't look like edited. Experience photo editors can fix your low-quality photos with a natural outlook. So, at first, give priority to company experience. You should check whether your real estate photo editing service provider has enough experience or not.
A newbie service provider is risky to choose because there's a high chance that they fail to meet the quality & standard. If your favorite service provider has a minimum of 3years+ of experience in editing real estate photos then you can go with them otherwise it wise to ignore them.
Customer Reviews
The customer review is another important factor that proves the authenticity of their work. The real feedback you can get from customer reviews. So you must check the customer review to know their service quality & customer satisfaction rate.
If you find so many happy clients then it ensures you will get a smooth service from them.
Sample Work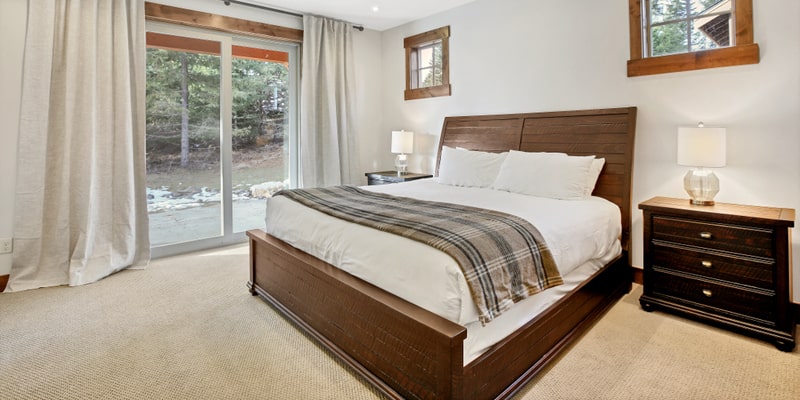 Sample work should be the first parameter to make your choice list. At first, you need to check real estate photo samples so that you can understand whether they can meet your expectations or not. If you like their sample editing or find it remarkable then you can enlist their name on your choice list.
Free Trial
The free trial feature is the main factor that you must try. If your favorite real estate photo editing Service Company doesn't have any free trial features it is better to skip them. You don't take risks for the betterment of your business.
A free trial is a way to judge their work efficiently. Besides, you check whether they can follow your guideline properly & meet your expectations accordingly. If you find everything outstanding then you can choose them.
Price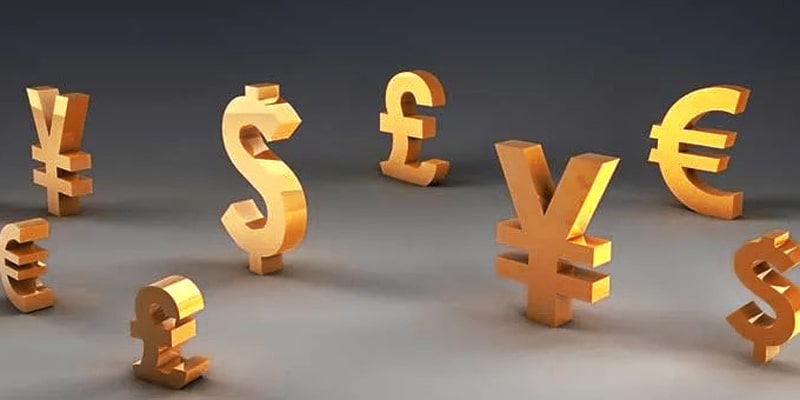 Pricing is another important factor. Everyone wants to get budget-friendly services. If you get some exclusive work at a reasonable price then it's not wise to choose an expensive company.
So, after checking editing quality you should compare the price rate with their output. It helps you to find out the best real estate photo editing company within your budget. But it's important to compare the editing quality also. Because some cheap service providers can give low-quality work. So, judge the price after analyzing their editing quality.
Delivery Time
As a business owner, you know the value of time & sometimes you need the service so fast. So, check their delivery time & also ask them whether they can maintain a strict deadline.
If they can't meet the deadline that is hassling for you. So, you must clear about turnaround time to ensure on-time delivery. Quick delivery is essential for emergency cases.
Privacy Policy
Real estate photos are the secret of your real estate company. You must need to maintain your data privacy crucially. So, before choose, any ordinary company check their privacy policy properly.
The best real estate photo editing company won't share customers' photos without permission.
Payment System
It's essential to check the payment system. As it's an online service you don't know where their warehouse located. You just need quality services. So, if they don't have enough payment options then it will be difficult for you to pay the bill.
So, check their payment systems with terms & conditions carefully. It is important to choose the right, convenient, reliable & best real estate photo editing service provider.
So, follow this guideline to find out the best service & check all these factors. It will help you to discover one of the best real estate photo editing service providers.
Top 10 real estate photo editing Services Review
After intense analysis & testing the editing quality, I discover the top 10 best real estate photo editing service providers who guaranteed to give amazing editing. As a photographer, I face lots of hassle to edit my images.
I take various company services & from my experience, and make this list according to their editing quality.
Let's dive into the article to find out the best-fit image editing service provider according to your budget & requirements.
Graphic Expert India (GEI)
Graphic experts India is one the best real estate photo retouching company that focuses on customer satisfaction. They have highly skilled experienced real estate photo retouchers to give credible & high-quality professional services. They have specialized teams for real estate photo editing who successfully satisfied the various giant real estate company & popular photographers.
Guaranteed to deliver attractive, natural & perfect-looking real estate images. Also offering various types of real estate photo editing service so you can pick according to your needs.
Service Details:
They offer a real estate retouching service to fix darkness, shadows, and background. As well as, provide high-quality images that transform your visitors to customers.
Architecture photo editing is another fantastic service that offers Interior & exterior editing. Which solves any kind of imperfections.
The popular & best photographers also fail to derive perfect interior shots. This service is a life-saving at low cost.
Real estate image enhancement offers to convert ugly photos into eye-catchy ones.
GEI offers to adjust the white balance of a property. It removes unwanted white colors to make your image sparkling & elegant.
To make real estate photos more natural, GEI offers adding greenery effect service. That makes the photos alive & feel the story behind the scene. They have special teams for these creative & unique services.
Live People attachment is another outstanding service. That helps you to add life & homey feelings to your real estate photos that can attract the audience
Pros:
They use advanced Image editing software to bring life, attraction & clarity to your photos.
Skilled, dedicated, friendly & expert Image editors ensure the excellence of their work to give standout photos.
Free trial features to judge their editing quality.
Advance exclusive editing services included their package.
8 years of experience in editing.
Various Payment options.
Reasonable price.
Up to 50% discounts for bulk orders.
Secured file transfer system using FTP that is first safe.
Large teams ensure on-time delivery.
Easy order process.
Friendly customer support & service 24/7.
Unlimited revisions guaranteed satisfaction.
For an urgent order, they have fast & rush services.
Bulk sample work.
Post-production QA ensures outstanding editing.
Superfast response & high-quality editing is impressive.
Cons:
The only cons I notice they don't share any customer feedback. But they have an excellent portfolio with free trial options. That proves their authenticity.
What I Like:
I like them for their outstanding editing. They offer some unique services in their real estate photo editing. Their unique feature helps to enhance the beauty of real estate photos. Compare to their unique & high-quality editing the price is cheap.
Clipping Path Center Inc.
Clipping path center is one of the best real estate photo editing service providers. They provide amazing editing at a comparatively low rate.
Highly skilled editors provide quality editing for real estate images.
Services Details:
Unwanted object removal the best path expert ensures the efficiency of editing.
Fix shadows.
Color adjusting.
Remove imperfections with advanced retouching.
Interior adjustments.
Add greenery & live people.
Sky adjusting.
Pros:
On-time delivery
Unlimited Revisions.
Friendly customer support.
Expert experience team that ensures the quality of your pictures.
Up to 40% discount on bulk orders.
On-time delivery.
Fast turnaround time.
Excellent portfolio.
Free trial features.
Satisfaction guaranteed.
Cons:
Don't share customer reviews.
Why I Like.
CPC ensures world-class image editing. It will be a money-worthy investment to grab their amazing services. Their unique editing style helps you to gain popularity.
Fix the photo
Fix the photo is another best real estate photo editing service provider. They give excellent quality editing but their pricing is quite high. The excellent sample works & customer reviews must impress you. They have successfully editing real estate photos since 2003. They are enough experienced & experts to ensure efficient editing.
Service Details:
Basic Retouching fixed colors & shadows.
Crop & resize photos.
Adjust the white balance.
Lighting & contrasting.
Ventilation adjusting.
Three different packages including some awesome advanced services.
Object Removing, Interior & Exterior fixing is some outstanding service of Fix the photo.
Pros:
They ensure high-quality works to grab the customer's attention.
Can handle bulk orders.
Up to 50% discount for bulk orders.
They provide on-time delivery.
Free trial features for checking their editing quality.
A highly experienced robust team ensures the perfection of editing.
They use advanced tools to ensure the perfection of their editing.
Easy order process.
Live chat options to solve any confusion.
Cons:
They don't offer any emergency superfast services like GEI.
Though they provide high-quality works, the package rate is quite expensive.
Don't provide unlimited revisions that often disappoint you.
Why I Like:
The experience & skilled retoucher add value to your photos. Their natural & outstanding editing must impress you. Despite some little cons, it's a very good choice.
Foto Valley
Foto valley is another best real estate image editing service provider. They also provide excellent property photos to earn more revenue from your business.
Service Details:
Photo enhancement allows removing unwanted objects, increases image quality & appearance.
Color correction.
HDR blending.
Sky adjusting & 360-degree virtual tour to make panoramic images that ensures stunning images.
Pros:
A highly skilled & experienced team provides excellent editing.
Free trial to check the quality.
Excellent portfolio.
Budget-friendly.
Innovative & flawless editing.
Advance technical tools to ensure perfection.
8years of industrial experience.
Positive customer feedback
Cons:
Don't have fallible pricing for images, which can cost you more.
What I Like
Foto valley does some extraordinary real estate image editing that makes images lucrative. But for bulk images, it will be time-consuming.
Colour Experts International
Colour experts international is popular for various real estate retouching & exclusive editing services. They have a skilled team with 15 years of experience that ensures quality editing.
Service Details:
They offer Architectural Rendering including greenery attachment, live people attachment, sky attachment to make your real estate image vibrant & live.
They also offer real-life prototyping to provide 3D floor design.
Interior editing.
Color adjustment.
Wall correction.
Pros:
Bulk order discounts.
Positive Customer Feedback.
Super fast delivery within 12 hours.
Reasonable price.
Large volume sample works.
Free trial features.
Easy payment method.
Safe file transferring.
Cons:
Though they edited efficiently, I find they make it a little bit artificial with extra polishing.
What I Like
Color expert International has some exclusive services for editing real estate photos. You can check their portfolio to find their standard working quality.
Clipping Path
For real estate photo editing, Clipping Path is another good choice. It is perfect for some basic editing but for advanced manipulation, they are good but not up to the mark.
Service Details:
Color correction.
Fix shadow, gloomy sky, dusty walls & background.
Add greenery to make it realistic.
HDR image blending
Live people adding.
Image enhancement.
Pros:
Large portfolio.
Easy payment method.
Free trial features.
Good quality editing.
Live chat.
Cons:
Lack of experience.
Insufficient discounts for bulk orders.
Customer support is poor.
They can't handle bulk orders in time.
As a real estate photo editor, they can provide good work for advanced editing. They need some improvement. For basic work, you can give it a try.
Clipping Path Online
Clipping path Success gives excellent real estate image editing services to fix imperfections. They are experts to give a simple outlook with perfect quality.
Service Details:
Image color correction
Fix shadows, scratch.
White balance fixing.
Background adjusting.
Object removal to make your interior perfectly.
Exposure blending.
Pros:
Simple editing but efficient
Easy payment method.
Free trial features.
5years of industrial experience.
Reasonable price.
Cons:
No client feedback.
Few samples works.
Why I Like
They offer some good editing at a low budget. But they don't offer any advanced services to enhance the beauty of real estate photos.
TecPixel
Tecpixel is another best real estate photo editing service. It helps you to represent your real estate picture as appealing & standout. They have 1.5-decade real estate image editing experience that ensures professional works:
Service Details:
HDR editing.
Image Retouching.
Adjust sky, window & furniture.
360-degree images.
Color correction & Retouching.
Removing & adding.
Pros:
Experienced, skilled & dedicated team to maintain high-quality editing.
Reasonable price.
On-time delivery.
Offer support & services 24*7.
Why I Like
TecPixel is doing great but their website is enough user friendly. The order process is a little bit complex.
Graphic Experts International
GraphicExpertsInternational is another good real estate photo editing service. Take their service to grow your real estate business & enjoy their excellent editing. They are extremely cheap compared to their editing quality.
Service Details:
Greenery attaching.
Live people adding.
Unwanted object removal.
Sky adjusting.
Interior adjusting.
Image stitching & Retouching.
Pros:
Unlimited Revisions.
100% money-back guarantee.
6step quality control system ensures perfect editing.
Positive feedback from customers.
Large portfolio with quality editing.
On-time delivery.
Cons:
Can't handle bulk order.
The delivery time is long.
Why I Like
Though the GEI provides excellent real estate images, for bulk orders, they take too much time. You must impress with their highly professional services.
Image Retouching
Image retouching has a special experience team for editing real estate photos. It is one of the best real estate photo editing service providers.
Service Details:
Object Removal.
Background fixing.
Image enhancement.
Shadow & noise fixing.
Interior adjustment.
Color adjusting.
Exposure blending.
Pros:
Skilled team to ensure perfect & crucial editing without losing any pixel.
Affordable price rate.
Unlimited revision.
Privacy maintains strictly.
Bulk order handling capacity.
One-time delivery.
Lots of positive feedback from clients.
Free trial.
Excellent portfolio.
Cons:
They don't provide enough discounts for bulk orders.
Why I Like
For a small project, you can try this professional real estate editing. Their standard editing won't disappoint you.
Final Thought
Photo editing is an inevitable part of the real estate business & photography. Enhancing image beauty with a natural look is quite challenging. that needs expert & professional services. Real estate photo editors improve image quality and bring appeal to images.
These guidelines & reviews assist you to find out the best photo editing services. You can pick from the above top best company according to your preference, budget & styles. Discover the best editing style which can meet your dream. The best photo editing service provider can help you to generate beautiful images. That helps to gain huge sales & be successful in this competitive world.
You may read:
How to Find Real Estate Photography Client?