Do you want to know about the tricks on how to remove the background from the image in PowerPoint? If you want to learn this awesome trick, This is the right place for you. Here you can learn how to background an image using Microsoft PowerPoint. Background Replacement or Making it Transparent bit tricky in Powerpoint.  Let's dig into that…
Overview of Removing Photo Background In PowerPoint
Now I'm talking about PowerPoint. Did you know that removing background images in PowerPoint is possible? It will be possible to remove the background in PowerPoint.
It's easy to remove the image background in PowerPoint. First, pick the Image and try to make a perfect shape of the subject. After cutting out the subject you can remove the background.
Imagine that you have got a picture of Magpie Bird. And behind the scene, there are green leaves. So you don't want the green leaves because you want to implement the white background behind the subject. If You want to remove the background objects by using PowerPoint then it's possible. Normally, This type of work mostly requires expensive software for graphics such as Adobe Photoshop.
But if you want to do it in PowerPoint then you have to use the best version of PowerPoint. As a result, you will get a better output from PowerPoint.
How to Eliminate the Background from an Image Using PowerPoint
It is better to choose an image that has a lot of contrast between both the subject and background. So, if you want to erase the background from a picture. It will be difficult to pull the background away from the original subject if they are of the same pigment and brightness.
This tool works better to remove complex and difficult backgrounds from photos with a solid background.. This way also allows you the greatest versatility to determine what aspects of the background you want to remove. 
PROS:  
you can create something that is visually attractive using standard models and templates, even though you have no understanding of basic graphics.

It will allow you to remove distracting backgrounds that are not looking good. For that, the essential parts will be shown. And you will get good looking photographs.

By using this, you can save your valuable time and also money.

Easy to create a vibrant, elegant design.
CONS:
It is not recommended for professional projects. Thus, you should use Photoshop clipping path or image masking services (Powerful to meet any photo editing demands) in those situations.

If you want to edit the pictures in PowerPoint then the pictures won't be that attractive. To get perfect and clear and attractive pictures then you have to go for adobe photoshop.

When you work for photo editing then there are some limitations to editing. Because in PowerPoint you will get limited tools. 

Gives the illusion of content and consistency when the different points on the dispositive really do not have much factual basis or connection.
NB: Check out our awesome background removal service page to get high-quality editings.
Removing Background in Powerpoint Step by Step Tutorial 
Now I am explaining to you, how can you remove the background from an image In PowerPoint?
A transparent color tool is the quickest way to remove the background of an image. The only way to identify is to remove solid colors, such as white backgrounds. This method works well with 100% solid background images, such as the White Background in stock photographs. You will need to use the Background Tool as well if your background is not 100% strong.
Step one:
Pick a picture
Click on the Insert button from the top menu bar. Then click on the Pictures to add an image in PowerPoint.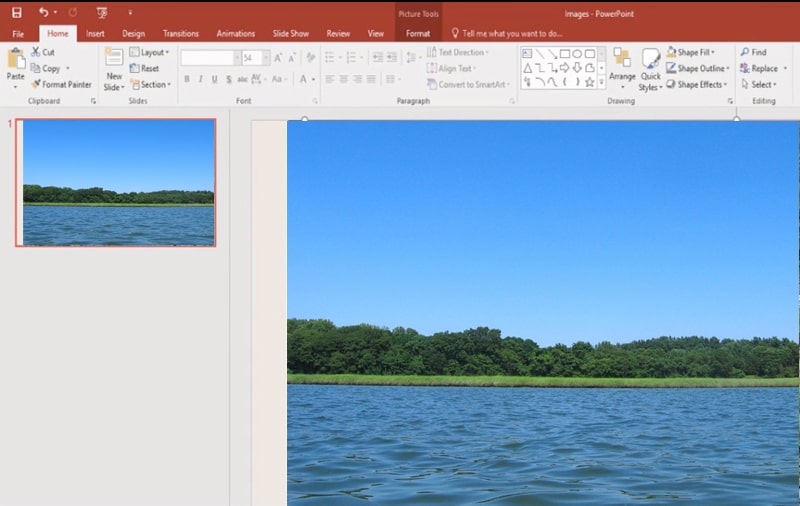 Step two: Navigate The Format.
Press on the format tab on the top menu bar. Follow the picture below. It will open a new option for controlling the Image.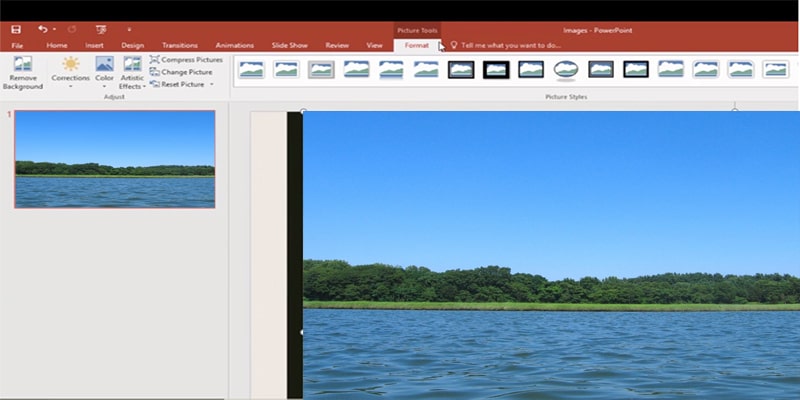 Step three:
Select Remove background
Now, press Remove background from the dropdowns.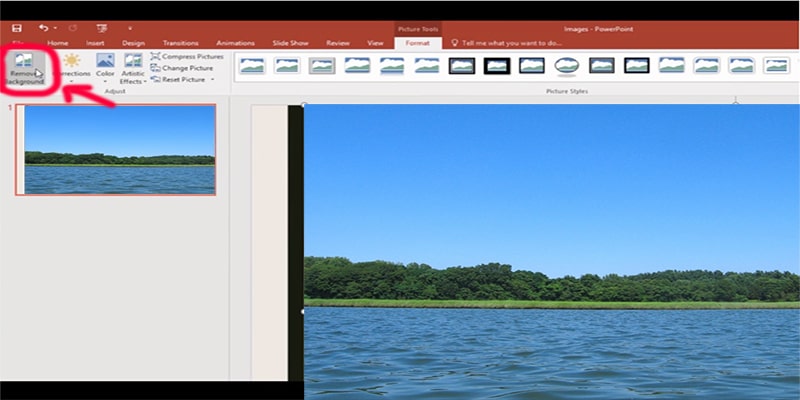 Step Four:
Select Automatically.
After pressing on the remove background, The picture captured automatically.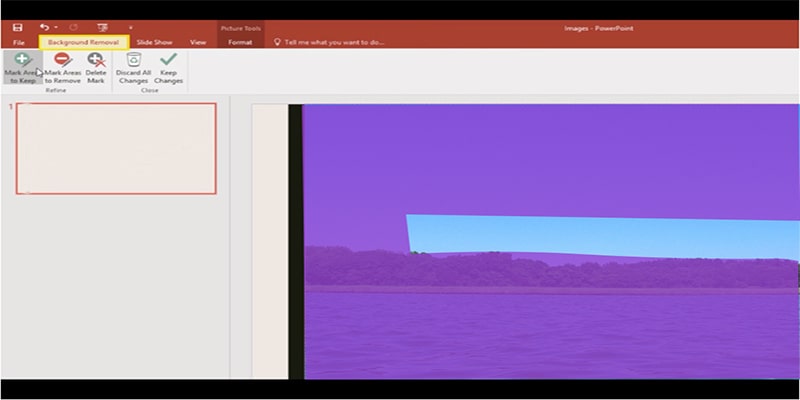 Step Five:
Mark Areas To Keep.
Next Change the selection to cover the pictures mark area which you want to keep.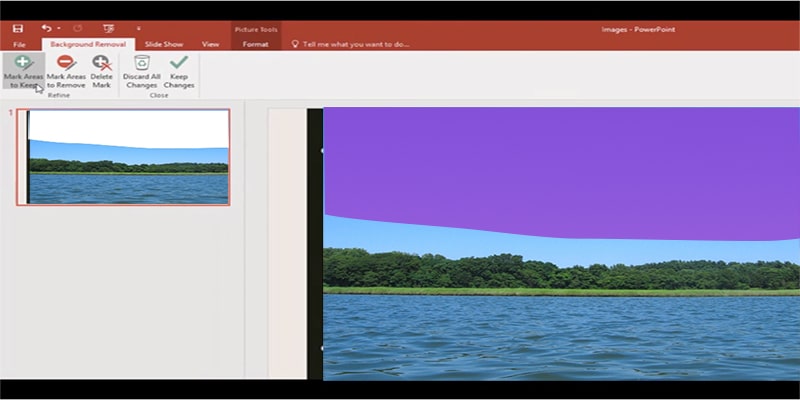 Step Six:
Mark Areas To Remove
Press on the Mark area option to remove the background, which is in the background removal tab. And pick any other area you want to delete.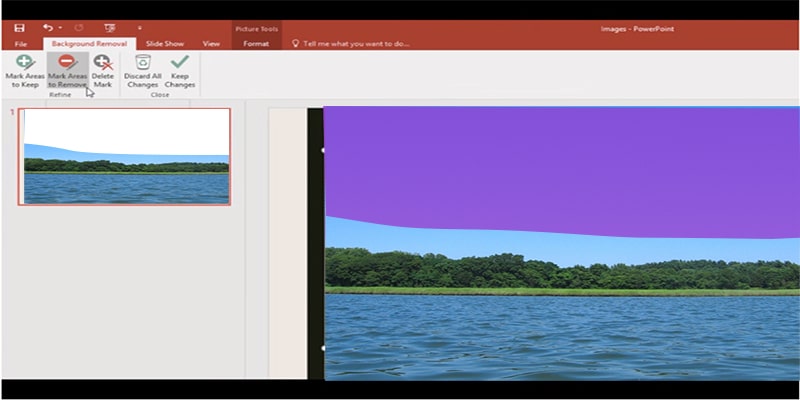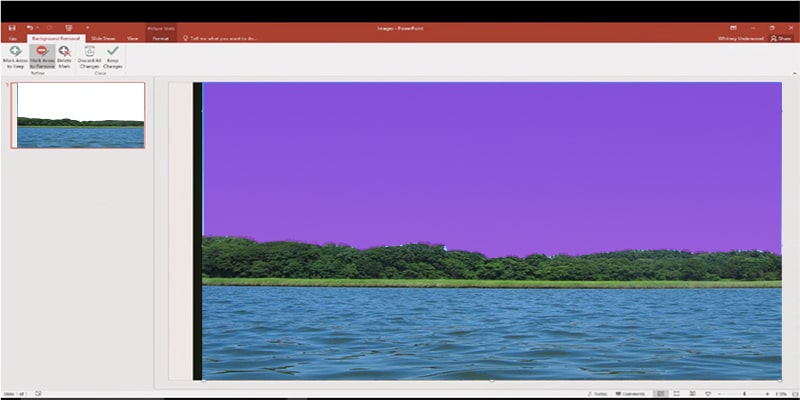 Step Seven:
Completed the image.
After finishing all kinds of a process, press on Keep Changes option.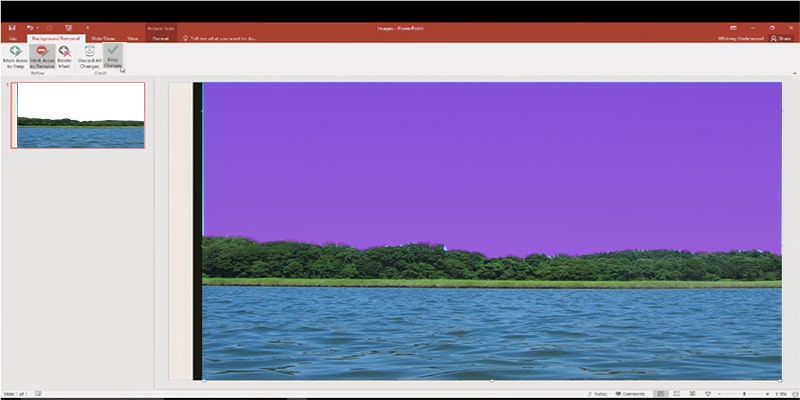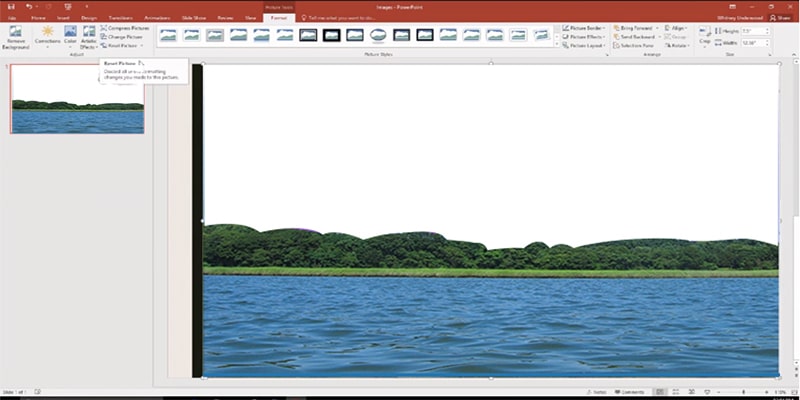 On the other hand, if you want to remove solid background, then click on the color, PowerPoint transforms the solid color across the entire transparent Image. This method works best if you already have a relatively simple background, as demonstrated below. You will need to use the remove the background tool instead if your background is more complicated.

Adjusting what gets removed in your Image
PowerPoint is going to assume what you want to delete. First, selects the "Backdrop delete" command. In the Image above, the pinkish area in which PowerPoint conjectures I want to remove is a pictorial backdrop.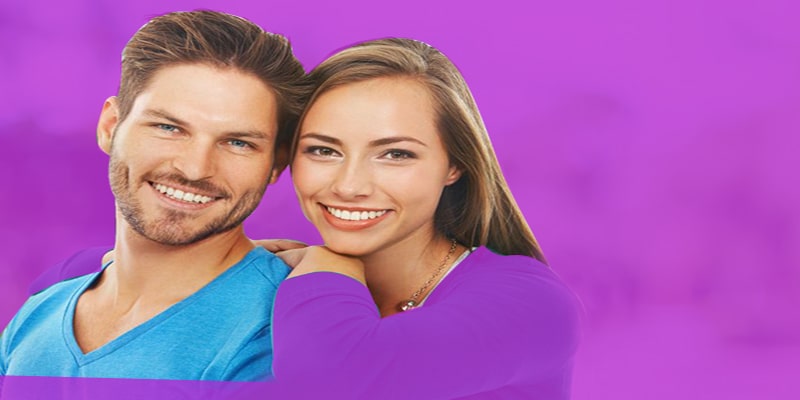 Although PowerPoint is doing a fairly good job of guessing, it's not always right. If you notice the female and male subject's arms are Blue. Since the background photo is identical, Powerpoint assumes that they should also be deleted. All you have to do is to change the background removal alternatives to indicate what you would like to keep and erase.
Mark Areas to Keep in Your Image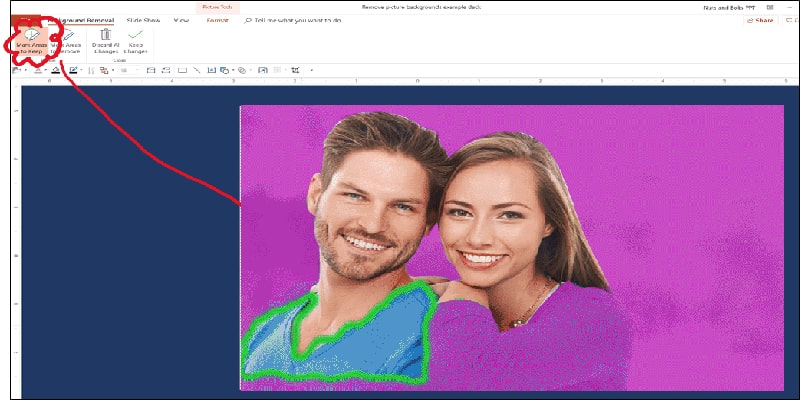 You may simply mark areas you wish to maintain if PowerPoint fails to guess properly. 
You have to pick the Mark Areas To Keep that is in the top left corner of the screen.

Tap on and draw the picture pieces you want to preserve. 

And finally, press

keep changes

.

PowerPoint changes the portions of your image context by deciding to retain shift. 
You may need to mark places to protect them a couple of times until you get it right.
Mark Areas To Remove In Your Image
You could also use the mark areas to remove in your picture if PowerPoint incorrectly conjectures.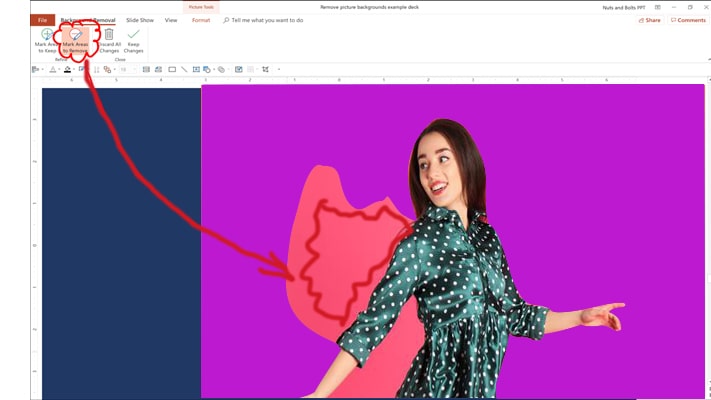 Pick the

Mark Areas

to remove.

Select and draw the picture parts that you want to hold in red.

Press on the

Keep Changes

.

If choosing to keep the adjustments, PowerPoint readjusts the pieces of your background picture. 
Be mindful that you may have to do this a couple of times to make it correct based on the nature of your Image.
When Remove Background doesn't work
There are certain limitations when you remove the background. Thus, I'm describing the limitations below.
Limit 1: If your Image is too close, even with mark areas to retain. And mark areas to erase, removal of all the right parts can be incredibly difficult. Clear pictures work best.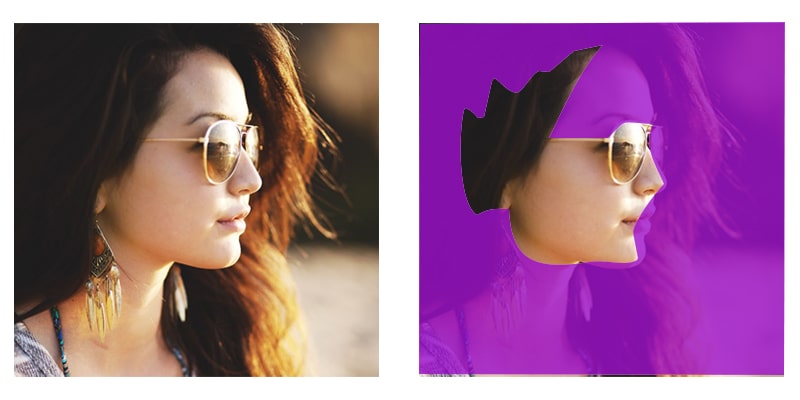 Limit 2: Some small details are difficult to remove, as the scenery across hair strands, binder rings, etc. from the background.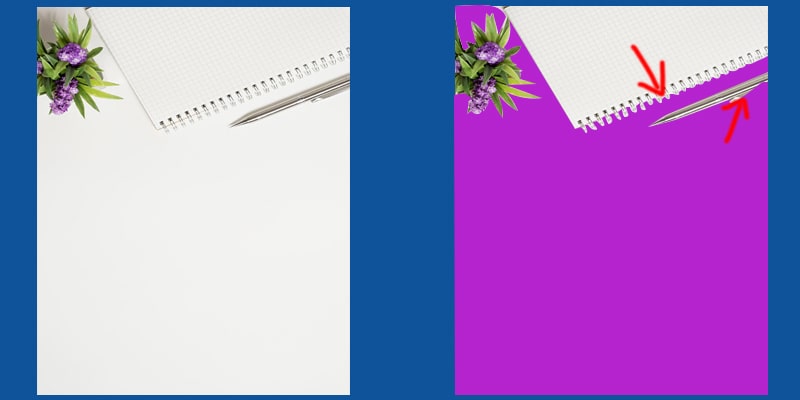 Limit 3: It's very challenging to remove the background when the background is gradient color.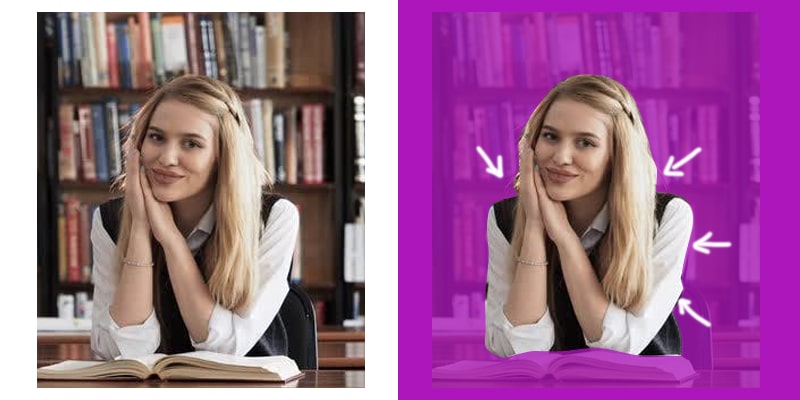 Remove Slide Background
PowerPoint removes slides background from an image.
Go to the

view menu

first. Then choose the

Slide Master

. 

Click any diagram style in the

thumbnail panel

on the left to delete a graphic watermark.

See there is the

Slide Master

tab and press on the

Background styles.

Then tab on the

Format Background.

Tab on

Solid Fill

in the

Format Background pane.

Pick white or some other color you want by clicking the

Color

button.

If the background of all spins is to be removed, press Apply to All.
The color is not working when set transparent
If you have stock images of solid color backgrounds, the transparent color tool works really well. On a number of stock pictures, you find these kinds of backgrounds.
Also note that, even if the Transparent Color Tool is fantastic, it has limitations.
This technique won't perform well when you have too equivalent color in your background and photograph. So, Note that because the whole photo is essentially the same color below, the background of the woman's face is gone.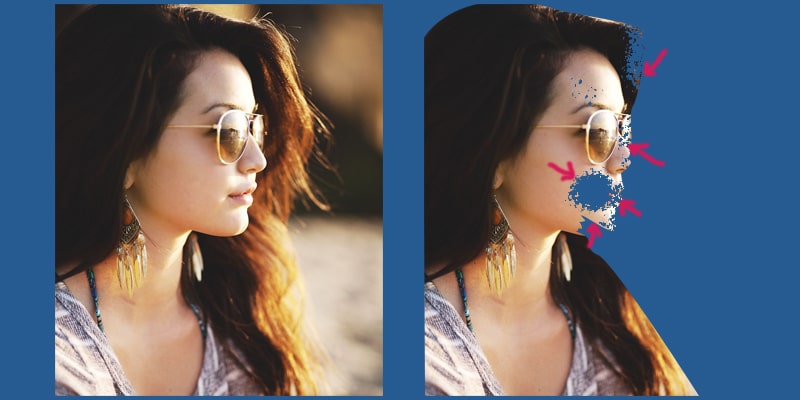 This method doesn't really do as you will see below with color-gradient backgrounds. Since the device Set Transparent Color eliminates just one color, most of the gradient is not carried out.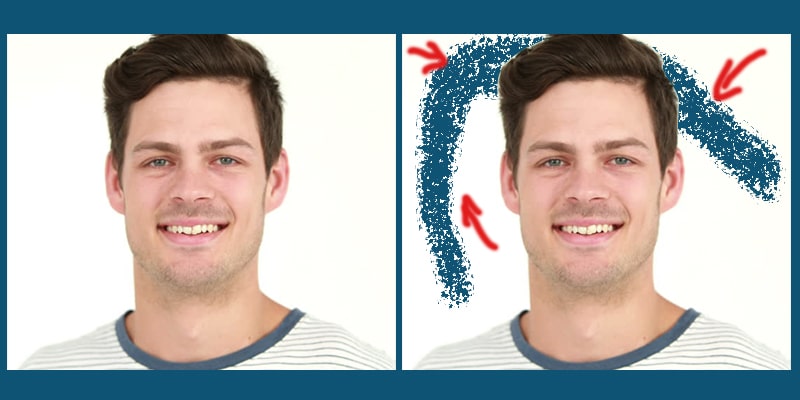 This technique doesn't work better with small details such as flyaway hair or clothes. This also involves pixels around the hands of the people, as shown below. You would rather use the Remove Background tool for any of these situations.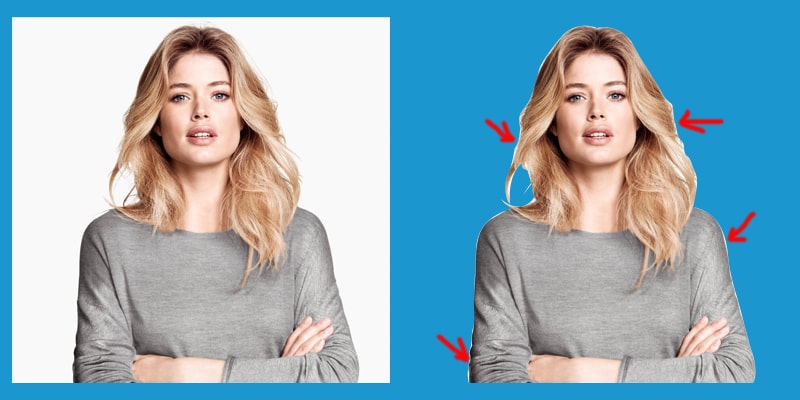 How to Undo a B
ackground Removing 
Once PowerPoint removes photo background, it actually hides from you by default. This ensures that you can always return to your main Image. your views regarding which parts of the image background you wish to remove. To easily undo or start over the background removal:
Pick the dropped background for your picture.

Click to the Picture Format Tools.

Press on Removal background.

Change or Discard all differences in the settings.
You'll see that the background changes come back by pressing on the delete of the screen. You may reorganize which parts of your picture background are to be preserved or removed if you compress the pictures that you can't move back to your previous Image.
Save The Picture
You need to save the image as a (jpg/png) format with a new name. For that, you can find the image easily.
Conclusion
Set Transparent Color tools are the quickest way to remove background from image PowerPoint. but only work for a long time. In short, That's why I suggest you get to know the PowerPoint background removing Tool. You can switch to Photoshop for further editing if any of these approaches don't work. 
You may also read:
 How to Make Background Transparent in Photoshop
How to Smooth Skin by Using Adobe Photoshop