Nowadays, people are health conscious, so everyone all over the globe is practicing ancient yoga. Yoga helps to achieve mental peace & physical fitness. With the massive use of the social platform, yoga photography becomes a trend & it's an essential way to show the beauty of your practice & represent the benefits of yoga that encourage others.
As a yogi, I love to take practicing yoga photos. Are you looking for the best way to take a hot yoga photo to share on the web or social media? Here I share some helpful yoga photography tips & yoga photoshoot ideas that can be the complete solution for a yoga photographer.
As a professional yoga photographer, I will give a complete solution of yoga photoshoot to impress the audience with your amazing yoga poses. Want to know yoga photography tips or ideas? Just jump through the article to know the details.
Yoga Photography Tips For Taking Amazing Pictures
The motive of a yoga photoshoot must surprise the audience with different yoga photoshoot ideas. In today's article, I will analyze the best poses, angles for yoga pose photography, teach how to take naked yoga photos, test the concepts of yoga photography outdoors & give the best yoga photoshoot ideas to cope up with the trend.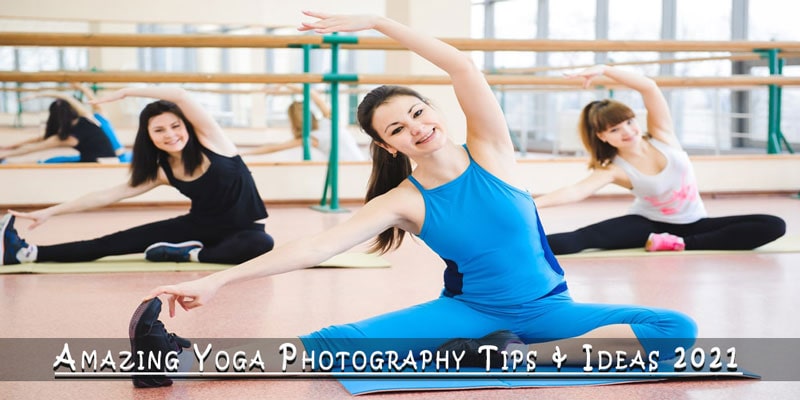 Within millions of yoga photos on the web, how you stand out or make your own identity is the secret of my article. I will reveal some best yoga poses for photography.
Equipment:
Initially, you need to prepare yourself before work for yoga photography. If you are not preparing yourself then you can't take better yoga photos. Additionally, You need to research some poses. What types of equipment do you need.
Though you can make yoga photography with smartphones but take better quality pictures you need to use some sort of gadgets. Such gadgets are a highly configured camera, lenses, tripod, lighting kit, etc. Remember that you must check shutter speed and ISO. So, you need to plan these things before the photo shooting night.
Here is some essential equipment which I will describe in this article. Let's step into the shoes.
A camera that can change the aperture, shutter speed, and ISO.
Neutral Density filter (optional).
Backgrounds (optional).
Tripod (optional).
A catalog of poses for yoga (You can get a book or make the catalog yourself in photographs ).
Cleaning tools and a yoga mat towel.
So foremost, You need to implement these pieces of equipment for your yoga photography.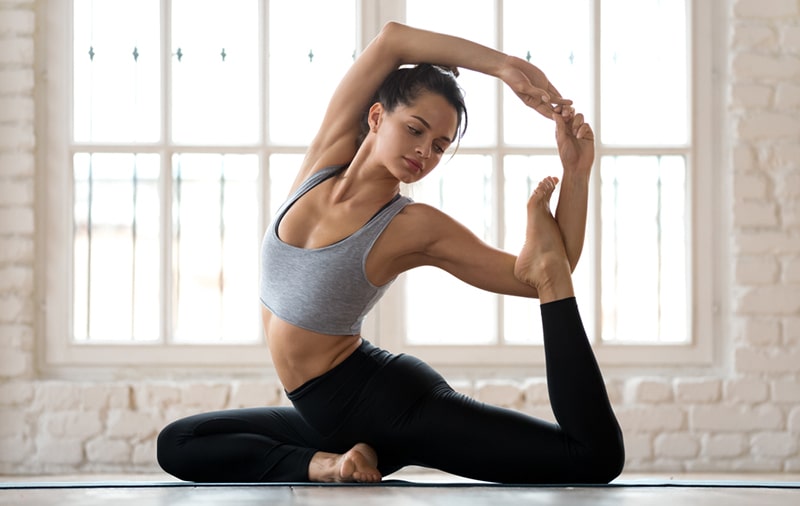 Get glow by switching your perspective
Generally, the device does not matter if you choose the right perspective. Your smartphone can be the best option. You don't need to invest a lot of money to buy expensive gadgets rather use your brain to earn knowledge about yoga photography. It's all about the tricks to capture amazing pictures.
So, the device is up to your choice. I suggest you shoot from a lower perspective. Because of its emphasis on the subject as well as the background of the yogi. It gives a majestical feel to your yoga photos.
You should be careful about choosing the angle behind the figure & the background. Shooting from a lower perspective will free your eyes to a new world of poses, style's & possibilities.
Learn the best yoga poses for photography
As a beginner photographer, you must go through some popular magazines, Pinterest, or web platforms that are dedicated to yoga photos. There you find some impressive & philosophical styles of yoga photographs. Then you should study yoga photography lighting. Professional photographers used soft & flat light.
You should avoid reflection & minimal shadows to bring a mystical look. Analyzing different popular's yoga photographer's photoshoots helps you to create your own style & research will engulf you with so many new yoga photography ideas & trends. You will achieve a basic concept about poses, the background that can make you popular.
Light positions
In yoga, the photoshoot lighting position is an essential factor. It can make some problems with your shoot. In times of yoga photography, it is obvious to consider the lighting. You must avoid reflection or shadow on the face so that you must place the light in front of the yogi or model.
Never use the light behind because it may create shadows in the eye area. You must ensure the lighting is perfect without creating a single reflection with your model's position.
If you can't set up the positions perfectly, then there is no alternative to outsourcing a photo retouching service.
Use Natural Light
Popular yoga photography outdoor samples give you the chance to utilize natural light. It's better to use diffuse sunlight rather than direct sunlight. You must ensure that the yogi is not in the shadow.
The best time for yoga photography outdoors is before sunrise or before sunset. This time helps you to derive amazing shoots with a mind-blowing, cool background.
Color Correction
Color is a major factor in making your images eye-catchy. So, it is a must to monitor the color of the yogi's clothes & the contrast of the background so that it must be matched. It is better to avoid clothes that match skin tone because it does not enhance the model's beauty rather than mix up with the skin.
It is better to try to avoid these kinds of problems during yoga photoshoot; rather, you need to adjust it in post-processing by outsourcing a professional color correction service.
Post-processing
Post-processing is important for the perfection of your photos. After all the hard work & tricks, it is normal to have some simple issues in your photos like a shadow, unwanted objects or color problems, wrinkle on the face & many more. As you are not a photoshop expert, my suggestion is to outsource a photo retouching service like Graphics Experts India. Within a moment, your dull images transform into marvelous ones.
The magical transformation is the power of this popular service provider that helps you to grow commercially. You can pick them as a budget-friendly quality service provider.
Best Yoga Photography Ideas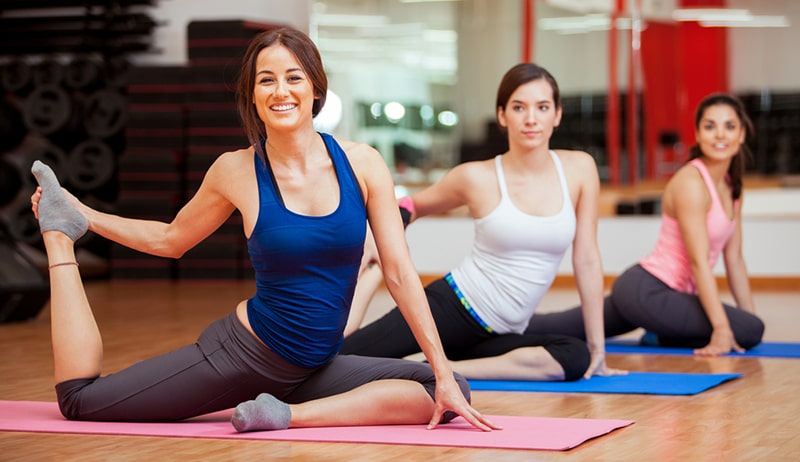 To make the best yoga photo, your model or yogi does not need to do something hard. I am sharing some simple but elegant style that makes your yoga photography outstanding. There is no doubt that I selected the best yoga poses.
But it is essential to practice the yoga pose by your model. The beauty of the photography depended on whether the yogi performs correctly or displays the pose naturally. Moreover, she or he must be comfortable with the style chosen by the photographer. If she can't accept or is familiar with the pose, you can't expect a good result.
Just make it
Suppose you are on traveling to a beautiful place that is an excellent opportunity for yoga photography outdoors. But often you feel shy to think if you are starting yoga what others say or think.
But my suggestion is that it's very natural to give an odd expression or pose no matter what others think. If you are optimistic about your goal, then you need dedication & do whatever in your mind never feel embarrassed.
It is a chance to capture your emotions & memory at a time in one frame. Who knows it can be the best one.
Eagle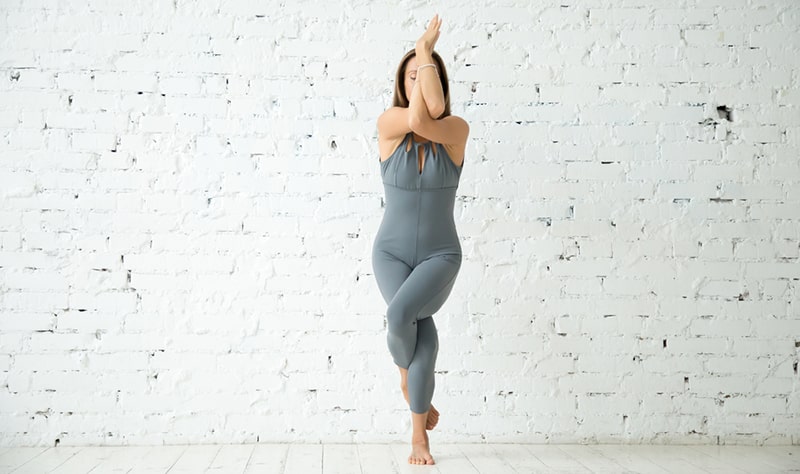 Eagle is a very simple & basic pose for yoga photography. First of all, you just need to pass the right leg over the left. After that, turn your knees gradually & lastly, simply pass the left hand over the right.
Make sure the background is transparent or near the river or garden that is classy.
Tree Position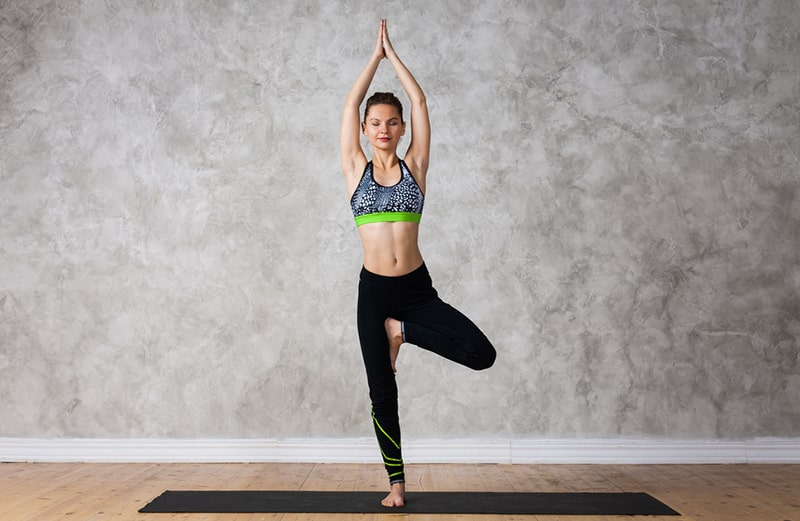 Yogi loves this position. Because it is a super easy & good way to represent the beauty of the model & yoga. You just pass the whole weight on the left leg & press the right foot on the left leg. You can raise your hands or press them together in front of the chest.
This type of fashion photography needs perfect makeup to attract an audience. The yogi or model does not have the time to properly makeover. So the face doesn't look glowing, or there is a spot on the face that can reduce the beauty of the pose.
So, it's better to take a photo retouching service to ensure professional fashion photography. The necessary modification will be done to bring engagement that makes your work easier.
Triangle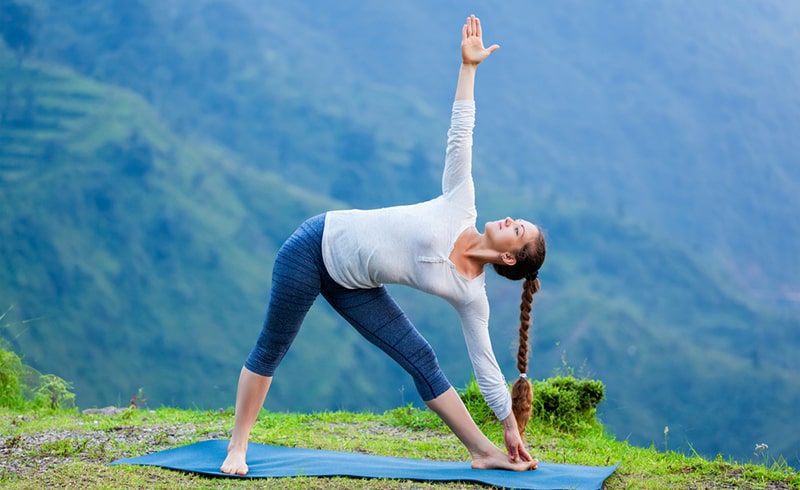 A triangle pose can be the best option when you shoot at sunrise or sunsets. But you can also try it at other times. The model needs to set the feet to the width of the shoulders. You need to bent the left leg to the right & keep the right foot straight. Also, the yogi keeps the right hands on the floor & the left hands up.
Wheel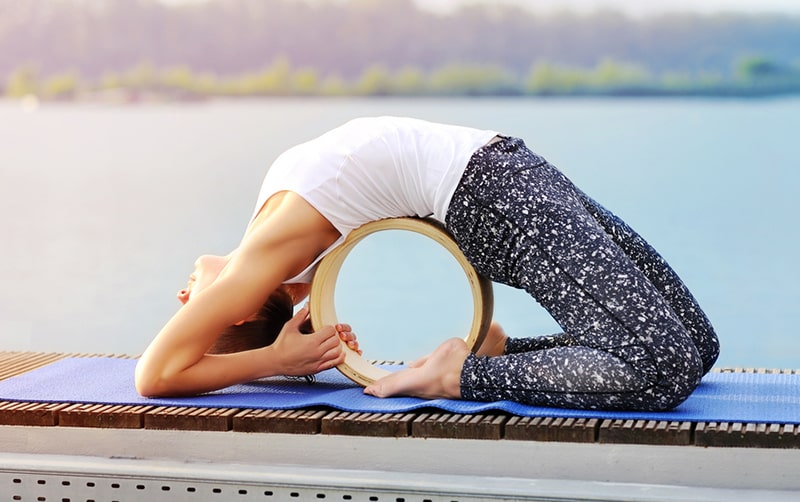 If your model is female, this pose can be the best choice. Firstly you need to lie on the back then gradually turn your knees. Finally, set your feet on the ground & keep both hands together on the floor above the shoulders. Now you can simply take up the head, shoulders, ass in turn. This can be a fantastic photo if you correctly capture it.
Dancer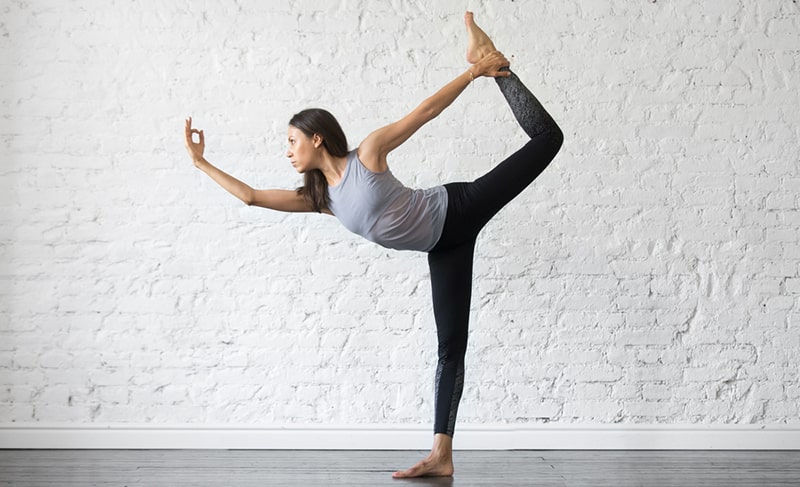 To make your dance style, you need to shift the weight to your left foot & turn your right knee. After that, gradually drag your right foot with the right hand. You will bring your left hand in front of your face.
It is better to capture this style with the beauty of nature.
Rising Upward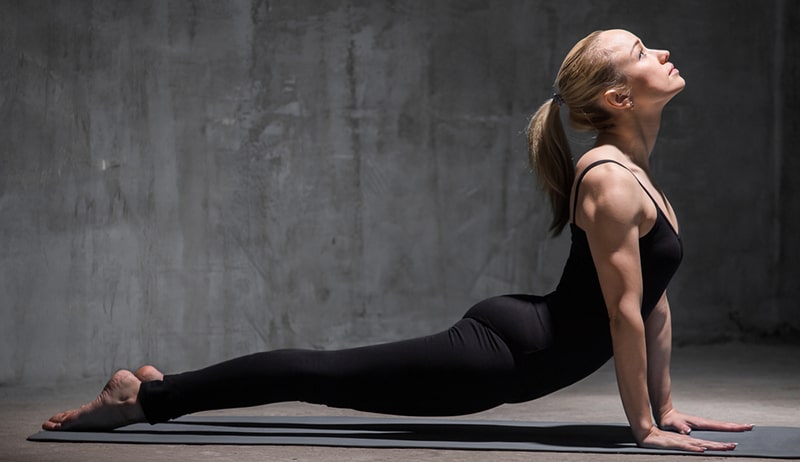 Something extra-ordinary pose is rising upward. You simply lie on your stomach. Then keep your hands at shoulder width & elevate your head & shoulders.
Rising upward beside the sea beach or on the rooftop can be the exclusive one that can change your career.
Yoga Photography Outdoor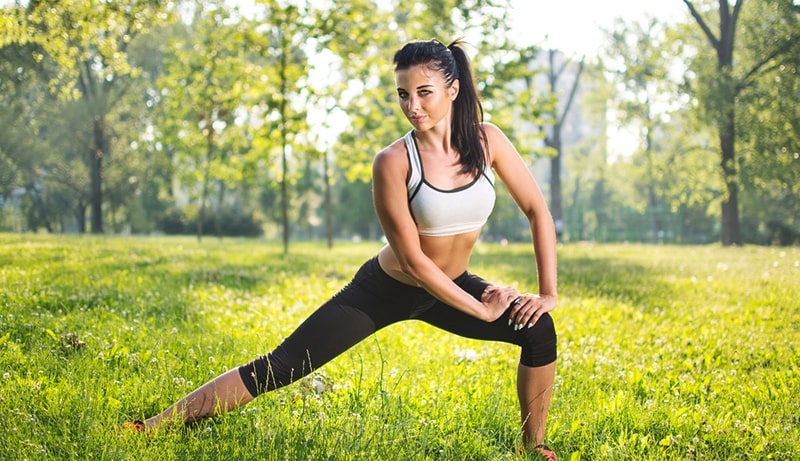 The best yoga photography tips are outdoor yoga photography. You have no idea how to add some amazing flavor to your work by outdoor photography.
Yoga is giving strength, removing negative thoughts & making you calm & peaceful. When you go outdoor for yoga, you will get some strength from the beautiful nature. The beauty of nature helps to refresh your mind. It is a way to find happiness & open a new door of hope. So, I share some outdoor yoga photography tips that can help you.
Firstly, you need to know the motive of the photoshoots from the yogi. Then plan your style & show the model about your poses. Pick a suitable location that is perfect for your pose. For outdoor photography, you need some accessories to make a marvelous photo. You need a tripod that saves you from camera shaking, reflector bouncing the light, etc. to reveal the actual beauty of outdoor yoga photography. 
Moreover, you can direct the model about the accessories that bring focus to your photo. That can be a chain, finger ring, or unique neckpiece, etc. At the time of shooting controlling the light & angle is the key to bringing a good shot. If you think to create variant compositions, instruct your model to slow down the flow.
The extra attention should give to the background. You must select the background that is beautiful but won't distract the subject. Moreover, the background perfectly blends with the model's style. Don't use a colorful background that distracts the model. A good place can be a riverbank, garden, resort, park or ancient building & many more. Outdoor photography is one kind of fashion photography.
Instagram yoga photography trends
Now a new trend is starting on Instagram that you may notice naked yoga photography. The founder of this photography is a Nude yoga girl. According to the lady, she wants to realize that everything is wonderful & with their bodies, they can do amazing things. This style or type of photography brings huge engagement to this girl's profile. So the other yogi is now interested to share her nude yoga photo. Now I give some nude yoga photoshoot ideas.
As a professional photographer, you simply ask your model if she is interested in nude yoga photography. If she wants, you surely take the professional yoga nude photo both indoor & outdoor. It is the chance to become popular quickly on Instagram.
You can apply previously mentioned yoga poses in the time of nude photography, or you can modify the poses. I think near the pool, or a tree plant can be the best choice for yoga nude photography. But in the case of yoga nude photography, the body shape of the model is so important.
If it is not attractive, then there is no alternative to outsourcing professional photo retouching services. Because only they can perfectly re-shape your model's body & give an attractive look of your model's figure that brings huge engagement to your social site.
Consultation on Yoga Photography Tips & Ideas
In this article,  I am trying to cover proper yoga photography tips that help you to take a beautiful yoga photo. Moreover, I share some helpful yoga photography ideas that need a professional photographer & enhance your photographic skill.
From my experience, I pick the best tips & ideas that will be a complete guideline for a yoga photographer. The last but not least, try to combine two different poses to create a unique pose that wow the audience. If you are dedicated enough, don't worry, you must reach the goal.
You may read: