Here are 10 Best Photography Business Ideas for you to become a successful photographer after COVID-19 Pandemic is Over
COVID 19 becoming a global epidemic & affecting the business world badly. But, if you are willing to start a photography business, then you must be searching for a profitable niche for your photography business.
Here is the list of best photography business ideas after COVID-19 for newbies or pros who won't start their business right after the Coronavirus Lockdown is over.
No matter how big or small your business but this coronavirus badly harms your business, As this virus can easily transfer through human contact, our life is now shut down within a specific boundary. So, COVID19 becoming a threat to the photography Industry.
COVID 19 forces us to maintain social distancing & most countries are announcing lockdowns to save the nation. Now the social gathering, events, or parties are specially postponed. That canceled your photography session simultaneously which makes the photographer depressed.
As most of the photography, sessions are held outside or in social events, the photography business faces a huge loss due to COVID 19. But sitting idle & worrying about loss is not a solution.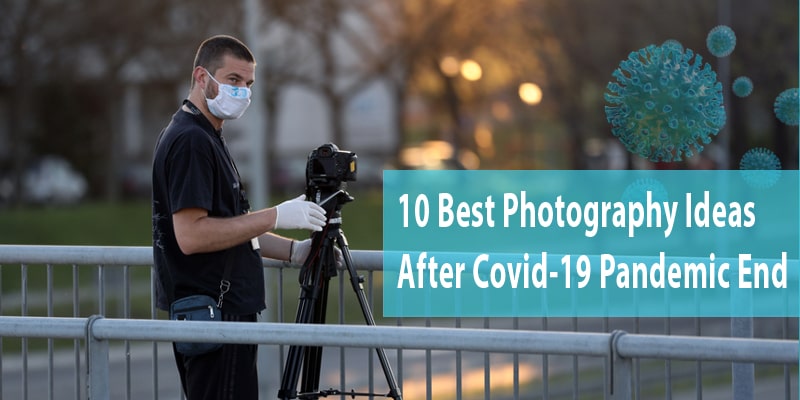 Photography Business Ideas After Covid-19 to Recover Loss & Survive
Do you want to know how to recover your business loss after COVID-19? Here I find some demanding photography business ideas that will be a great opportunity to recover your loss & survive your business. Let's go through the article to learn great ideas that will be demanding & popular after COVID 19 epidemic end.
Wedding Photography as Photography Business Ideas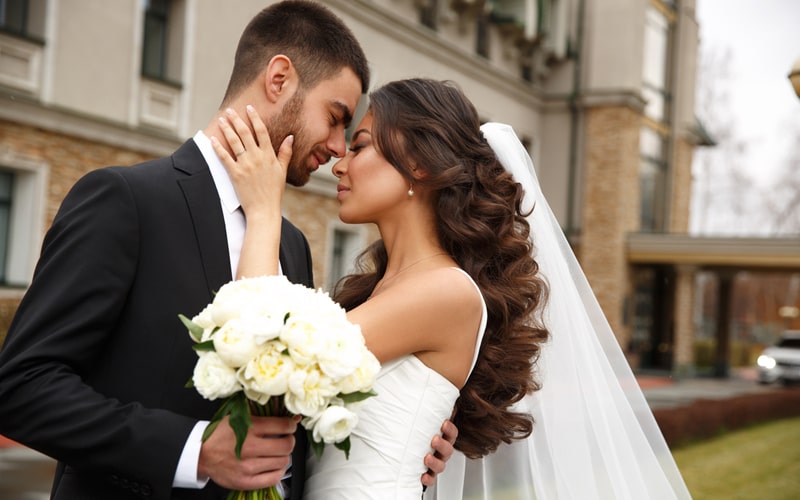 The Covid-19 pandemic affecting our daily lifestyle & changing our normal schedule. Most of the people have canceled their wedding programs due to Covid-19. So, it is easily predictable that after the end of this epidemic the demand for a wedding photographer will highly increase.
The pre-wedding, post-wedding, night wedding photography will be flooded after the lockdown. So, if you are not good at capturing wedding photos then this is the right time to develop your skill to survive in this war.
Utilize this leisure time to improve your skill in a probable sector that will create bluster in business. Aside from this if you are a wedding photographer this will be a great opportunity to enhance your business & make you stand out from the crowd.
You can also make a partnership with popular wedding photographers if you don't have potential networking in this sector. As a photographer, you must have a keen eye so give your efforts on perfect shots. This little effort will be a blessing to survive after the pandemic ends.
Learn more:
Wedding Photography Tips for Photographers 2020
Wedding Photo Editing & Retouching Ideas
Stock Photography as Photography Business Ideas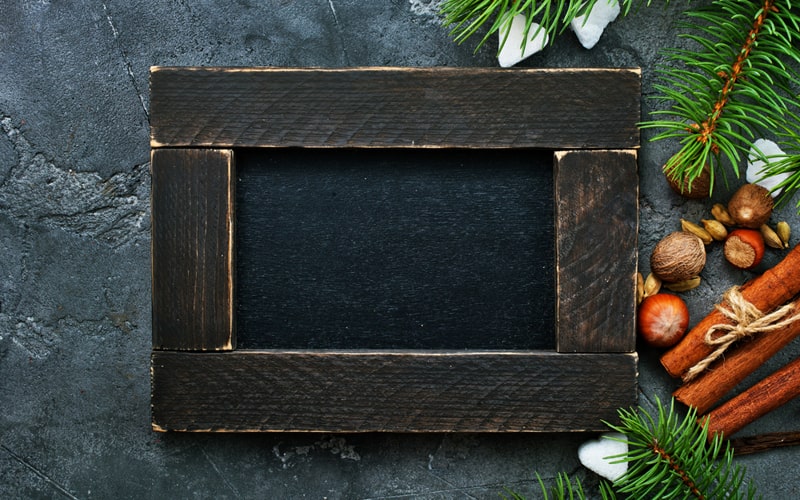 Stock photography is the best idea to survive your photography business. When you sell your photograph through a marketplace or digital platform this process is called stock photography. COVID 19 brings a change to our lifestyle.
People are nowadays highly dependent on the internet & online. They love to purchase everything online to avoid social gatherings. They are concerned about safety, time & comfort. So, if you start to sell your amazing shots in the different marketplace it will be a great source of revenue for your photography business.
Besides, it will also be convenient for you as you don't need to maintain any deadlines. You can shoot according to your preference. Moreover, this stock photography helps you to find some potential clients & spread your business name quickly. It is indirect marketing of your business.
Firstly, you should analyze the marketplace to find out which type of picture is demanding & then list out your sectors & start capturing those photos. Suppose the flower pictures have huge demand then it will be good to start flower photography to generate a quick sell.
But you can bring some innovative photography ideas to derive unique shots to create a difference from other photographers. Your uniqueness can create your own identity.
But the most important thing is here in the marketplace you will compete with all the world's best photographers. So, you need perfection & the amazing skill of photoshoots. Without skill, you can't survive in this marketplace.
Your photography skill is the key to differentiating you from ordinary photographers. So give priority to your skill. It is the weapon to win the war against COVID 19.
Product Photography as Photography Business Ideas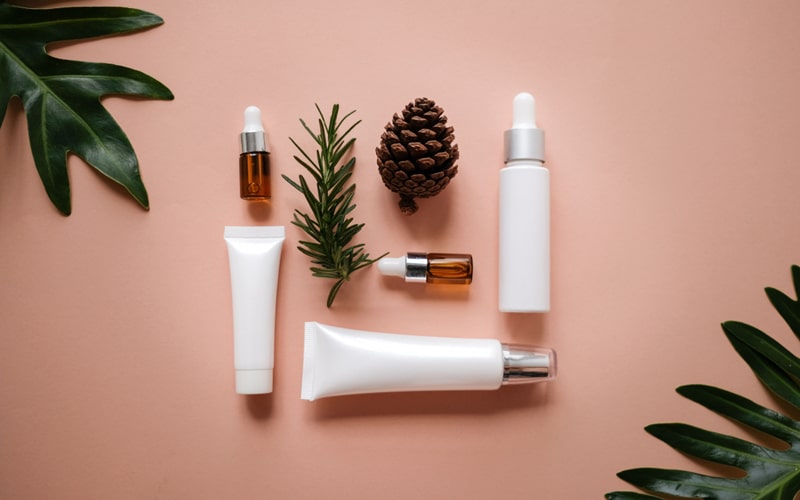 In this digital age e-commerce platforms & online services becoming one of the popular & dominating business ideas. COVID 19 also increases the demand for online shopping. As people need to maintain social distance they have no alternative to online shopping.
So, a few percentages had confusion about online shopping but COVID 19 force them to depend on online shopping. You can't imagine that 99% of people are now habitat to purchase products from e-commerce & they find it safer & comfortable.
With the high demand for online shopping, the number of E-commerce entrepreneurs & online shoppers is increasing rapidly. As the online platform is vastly dependent on high-quality product images the demand for a product photographer will be increased. These online shoppers need a skilled product photographer. So, product photography has a very good probability after the pandemic ends.
So, target this product photography field & do proper planning to manage networking with entrepreneurs. Start to capture different product images to prove your skill. This product photography is really challenging as you need to highlight each detail.
So, it's better to apply post-processing to make your images outstanding. Engulf your knowledge about how to make product images appealing to attract buyers. If you can gain all the tricks about product photography it will be the best sector to survive your photography business.
Learn:
And
How To Find Ecommerce Product Photography Clients.
Portrait Photography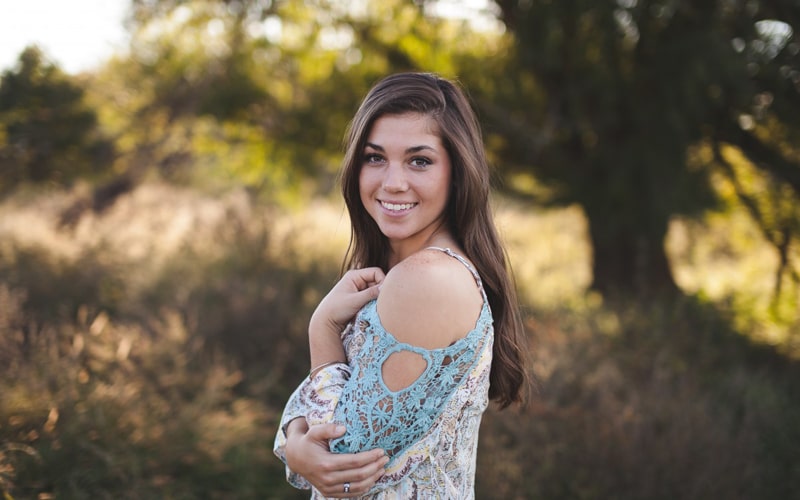 As many people are locked in the home for a long time it's natural they become bored & frustrated. So, after the lockdown, the demand for portrait photography will definitely be increased. People will love to collect family portraits, special moments, Kids' portraits, etc to have some fun & enjoy life.
Besides model, celebrity, advertising agency, magazine owner needs portrait photography. So, it will be hugely demanding after the pandemic ends.
If you have a passion for capturing portrait photos & good enough to capture the emotions behind the scene this competitive business idea is suitable for you. This business field is too competitive & challenging. Because the portrait photos need attention, dedication & lots of tiny details to make them perfect.
Besides, often it's tough to balance the lighting or avoid wrinkles with the camera. So, photo retouching is also essential for portrait photography. Retouching helps to adjust the skin imperfections & derive some eye-catchy portraits. So, if you don't do Photo Retouching your portrait will fail to impress the clients. So, before choosing, this sector makes a complete plan to produce marvelous shots.
Besides, you can research & follow some successful portrait photographers to know the standard. When you analyze their shoots it will help you to improve your photoshoots & help you to be a pro photographer.
Real Estate Photography as Photography Business Ideas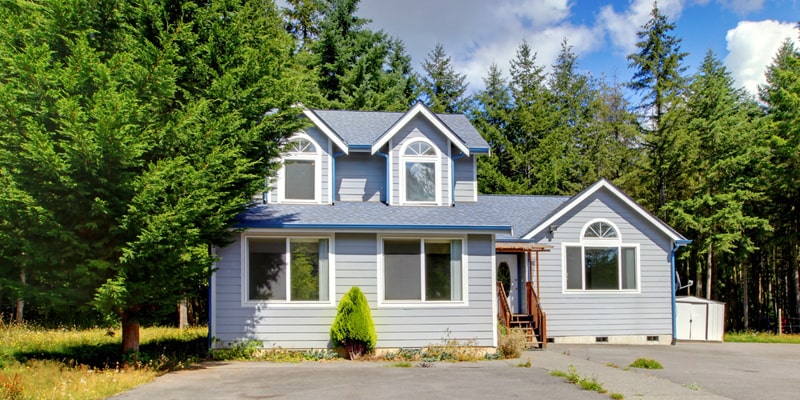 Real Estate businessmen & homeowners need to advertise their homes, interior to find potential clients. As they can't sell their apartments & homes for a long time due to COVID 19 they will start innovative advertisements after the pandemic to recover their loss.
So, they need the help of expert photographers. If you are an expert real estate photographer to captures the interior, room & building beautifully then you can start real estate photography.
This field will also be a popular photography field as most of the physical dealers are intended to launch their services online. Previously they were doing physical marketing so they don't rely on photographs. But to cope up with this pandemic situation they will start digital marketing to recover their loss.
So, the real estate owners will jump to a digital platform that needs high-quality photos. Their business is highly dependent on photographs. So, be a skilled & smart photographer so that they can rely on you. You can offer quality, efficiency & reliability to impress the clients.
Besides, start capturing your own home photos to judge your skill & improve your shots within these lockdown periods. You can also learn from popular real estate photographers' shots. After the pandemic, the demand for real estate photography will be increased but the competition will also be increased simultaneously.
So, if you want to recover your loss you must be derived outstanding shots & offer exclusive services.
Here are:
&
Real Estate Photography Tips For Beginners
Photography Courses
Online platforms will be a great source of income. As I previously mentioned that corona forced people to depend Online & people become habitat to depend on the online platform. So, after the end of the pandemic people will also prefer to get online services.
You can offer some online photography courses. When they can learn from their home it will become so popular quickly.
The informative photography courses will also help you to reach potential customers. Besides, it will be a great source of income to recover your loss. You can make your course attractive by offering some practical sessions after the course. That makes the audience tempted to do the course & enjoy the flavor of professional photoshoots.
This type of course not only will be helpful after Covid-19 but also help to face any future epidemic. It is a lucrative way of income that you can operate through the internet. So, plan the course materials & essential preparations to offer photography courses.
Pet Photography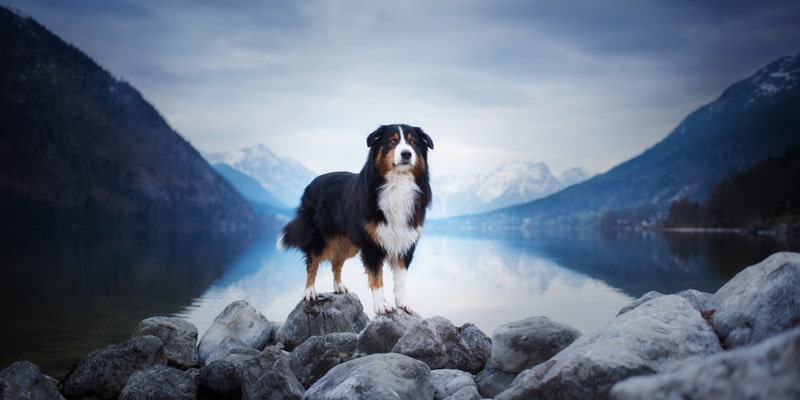 Pet is like a child to so many people. They love to capture their pet moments. So, pet photography is a popular field of photography. You can also sell your pet photographs as stock images. Besides, with the high demand for digital platforms pet business owners won't be kept idle depending on the physical shop.
They will launch their business online after the pandemic ends. This pandemic will introduce a heavy need for a digital platform to be safe & protective. In the future to avoid any loss for unexpected & unpredicted epidemics like Covid-19 businessman is aiming to start an online-based business.
So, pet business owners will highly need pet photographs. Their business needs a lot of high-quality pictures to sustain its business. So, the demand for pet photography will increase rapidly after this pandemic. If you are good at pet photography you can try this.
Read the helpful post on
Pet Photography Tips – Capture the Happiest Moments of Furry Friend
Fashion Photography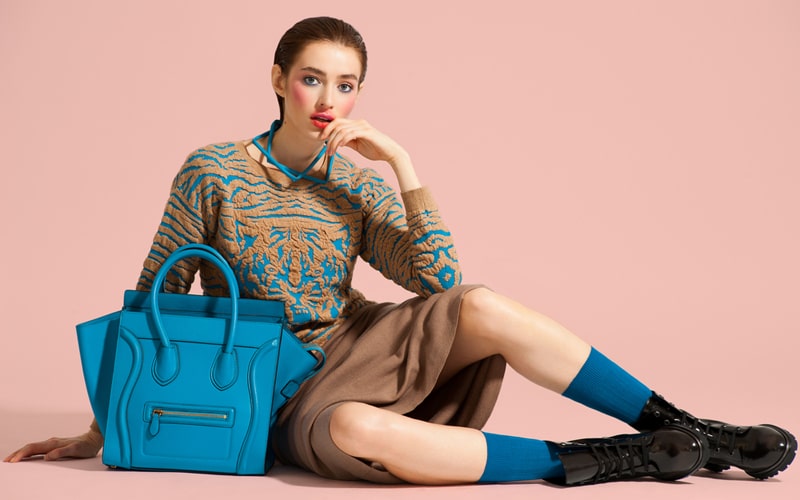 Covid-19 makes us frustrated & depressed. After the pandemic end, entertainment is essential for mental refreshment. So, fashion photography will be highly demanding. The celebrity model everyone starts their work after a long vacation. So, the magazine's owner, the creative agency, highly needs fashion photographers to produce bulk photos.
Fashion photography is not too easy. It needs perfection & there is huge competition in this field. So, make sure your shots are unbeatable in quality. It's better to outsource photo editing services to fix tiny inconsistencies in your shots to produce eye-catchy fashion photos. When you can offer the best fashion photography services you definitely recover the loss.
Read the helpful post on
Fashion Photography Tips: A Definitive Guide For Beginners
Difference Between Glamour and Fashion Photography [Simplified]
Newborn Photography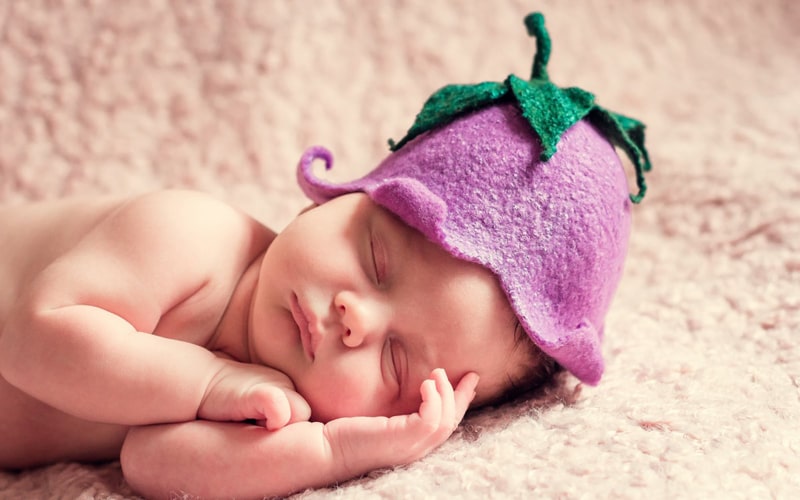 Newborn photography is the name of emotions & fun. People are highly interested to do newborn photography to store their loving kid's childhood memories. After the pandemic, the parents are jumping to start newborn photography. Here are 15 Best Newborn Photography Ideas
This type of photography needs patience, care & love. Newborns won't follow your instructions or anything. You need to be patient to produce the right shots at the right time. So, if you are not patient & caring about a child this field is not suitable for you.
Basically, newborn photography needs some tricks & dedication to derive some attractive & mind-blowing child photos that impress the parents. So, strategic newborn photographers can surely gain profit in this sector.
The demand for newborn photography won't be decreased after Covid-19. Because the child is our first priority. We never compromise anything about the child. Parents can skip their needs & hobbies but never do any compromise about their dream about the child.
To get perfect images you can also learn how to edit newborn photos.
Mini Photo Session
As Covid19 affects the global economy badly so it also affects people's income. Most people are facing a loss in business or a decrease in their earning rates. So, it will be tough to afford any expensive services. Basically, the full photo session service is an expensive package. So, you can offer some mini photo sessions that are budget-friendly. Every type of person can easily afford this mini session.
When you offer some cheap package it will help you to get many clients quickly. That is important to recover your loss due to Covid-19. Besides, you can add some discounts to the survival of your business. You need to attract vast people to win this battle against COVID 19.
The world is becoming confined due to Covid-19. The whole economic structure is breaking down due to it. But we need to be confident & patient to win the war against coronavirus. The photography business is now facing a very hard time but definitely, good days will come. To survive your photography business after this pandemic the only weapon is versatility.
If you can grab so many photography ideas & bring diverse photography then you can definitely recover your loss within a short period. So, don't depend on the specific one's sector. Try to gain diverse photography skills & follow my photography ideas to be successful in the photography business.
You may also read:
101+ Treasured Moment Photography Ideas and Photo Editing Tips
COVID 19 Photography Business Survival Tips