Time flies significantly fast. Time passes, but the memory stays. As there is a way to save the memory through a picture, why don't we all do so? For example, through a creative family portrait, we can save a moment we can memorize later.
I gathered a list of family portrait ideas and poses that are easy to follow. First, allow yourself to frame sweet moments you pass with your family.
Later, these moments will create a smile on your face while memorizing. Then, let's take a long breath and give a deep dive.
Modern Family Portraits: Unique Photoshooting ideas
Family photography is capturing an image where many people are models and members of the same family. Members' range can be big or small, such as parents, children, grandparents, or children with their parents.
Newborn photography is also a part of family portraits. Often a family would like to introduce their new member in family outfits.
.Family portrait photography is not as simple as it seems. It is not like shouting, "ready, smile," and pressing the button to capture an impressive photo.
You will face a lot of intricacies while capturing family photographs because models are not well trained and experienced in giving poses in front of the camera.
They can't give your desired pose at once in family photo outfits. Initially, they will feel uncomfortable during the special moments. It is your responsibility to make them comfortable in a portrait session.
Let them take a breath. You will get a breathtakingly beautiful family picture.
In this article, I will guide you on how to capture unique family portraits and successfully achieve post-processing like photo retouching and color correction to achieve a glam family picture.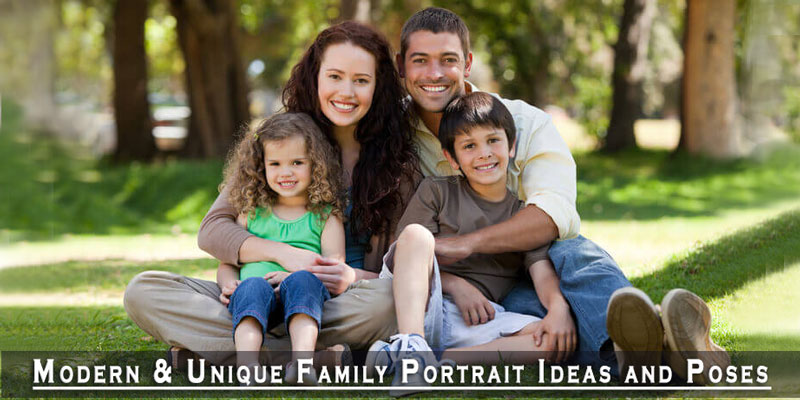 Necessary Equipment to Capture Impressive Family Photoshoot
Families come in different members. You can't expect to capture photos using the same portrait gears for a big family and a small family. However, portrait gears play a significant role in achieving a beautiful family portrait in family photo sessions.
Let's have a look below to learn about the necessary equipment:
The Camera:
Most important equipment at all, you should have a camera that has excellent resolution and modest speed. The resolution is for capturing the details, and are you wondering why I said speed?
Kids are considerably playful, and often you need to capture kids' photographs, and kids are not sitting silently.
But don't think that I am telling you to buy a crazy two-digit speed sports camera. A camera that has a minimum of 5 fps burst speed is enough in this regard.
Next, you can go with a DSLR or a mirrorless camera. But, again, it is your personal preference.
Also, are you planning to upgrade your gear later? Then, you'll also require to renovate to full-frame lenses. It is the only option if the lenses you select are for crop sensors.
Lens:
Zoom or prime lens, which one to prefer? Family photography doesn't require a zoom lens. But it is also true that a zoom lens helps you take a snap with a broader range of poses than a prime lens.
A wider aperture is a standard characteristic of a prime lens.
When capturing a large group photo, you might not use an f/1.8. But when it comes to mom and dad, or you purposely focus only on one family member, and other members will be unfocused, you might use wide aperture photography.
When it comes to a large family, a wide-angle lens is the most suitable one to choose from several options. However, a 35mm lens is the correct length that will capture the entire family comfortably.
Flash
Natural light is the best option to capture a family portrait, but sometimes you will get the best result using natural light. So, a flash plays a significant role in providing an appropriate view.
A flash is easy to carry. Whether you are taking a photograph outdoors or indoors, you can quickly bring it on location. Flash can also enhance a shot, avert you from blowing out the sky in the background, and many more.
You don't need to buy an expensive flash to capture a family portrait. Manually controlled flash ranges between 1/1 and 1/128 flash are perfect for family portraits.
Sometimes you need to bounce the flash using a tilt, so ensure the tilt is available with the flash.
Flash Modifier
The importance of using flash and generally upvoting the results is to "decorate" your flash. Don't shoot with a naked flash.
A flash modifier will make the light muted. After taking the snapshot, it will look like a flash was not used in the image, but it still proposes the advantages of utilizing one.
Off-Camera Flash:
One of the most significant benefits of off-camera flash is that you can generate indoor and outdoor studio lighting effects. For example, an on-camera flash creates visible shadows; on the other hand, an off-camera provides more depth to an image.
Phottix flash has a built-in capacity like this. Additionally, you need a transmitter or a second flash to use it as a transmitter.
Tripod:
At the beginning of your photography career, will you carry an assistant? I don't think so. What will you do then if you need to spot your camera to put that off-camera flash?
Here, your tripod will work for you as an assistant. Also, a tripod can hold your camera, too, if needed.
You should choose a portable tripod actively built to hold your camera weight. Generally, a family photographer doesn't require a tripod. However, it is needed due to the fast shutter speeds.
The camera can unsettle some kids and even adults. Additionally, you can leave your camera on a tripod and capture a photo using a remote.
Camera Bag:
Last but not least, how will you carry your camera, lenses, flash modifier, and other small accessories? Not in hand, I believe. Choose a camera bag that has padded dividers.
Also, backpacks can be a great option, and you will be more comfortable due to the double straps on the backpack. Selecting a backpack is like you are protecting your camera gears.
Except for the above list, some other essentials, such as a battery, memory cards, reflectors, protective lens filters, etc., are required to keep in mind. So if you are in doubt about buying any accessories, say "bye-bye" to your doubt and rent that.
Unique Family Portrait Ideas:
Don't you think our families are the source of all our happy and sentimental memories? Yes, it is; we would like to keep these golden hours saved in the form of photographs. So let's flip through the below cute family photoshoot ideas.
1. Playing with Child: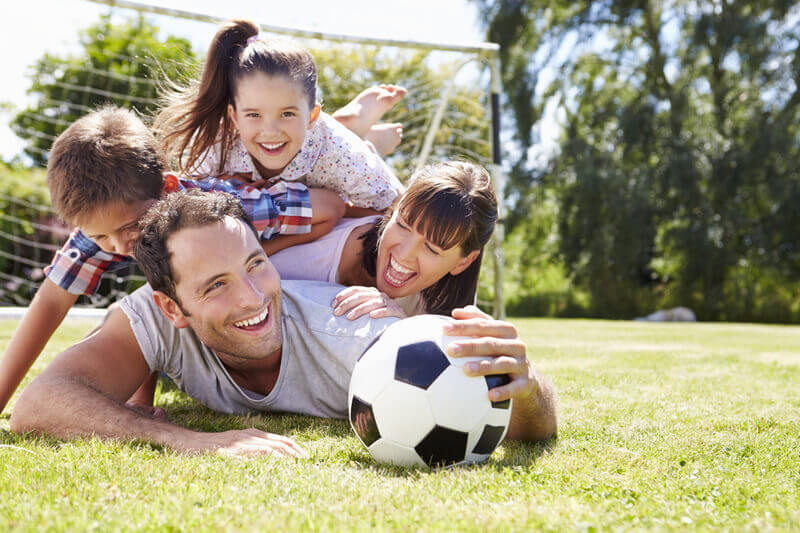 A kid's smiling face is great to see, and wonderful shots as well. You will see a goddess beauty in kids smiling faces. Tell parents to play with their child and capture a breathtaking beautiful portrait. The picture will become more dynamic with this family portrait idea.
2. Baby Lift Idea: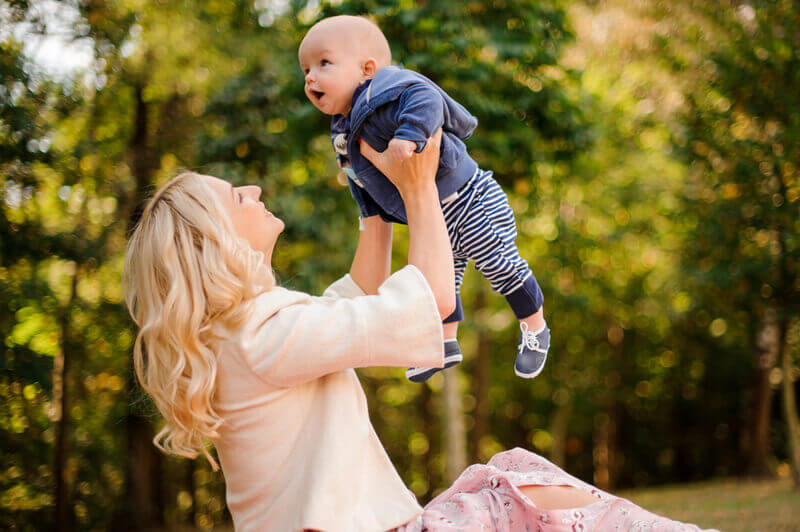 It is a perfect family photograph idea that every family looks for. However, parents need to practice giving a pose to this photograph as lifting a kid is not an easy task, and protection is a high priority.
So, the safety and comfortability of the model are significantly important. It is recommended to capture baby lift photos from eye level. From down to top will add a more impressive look.
3. Embracing Each Other: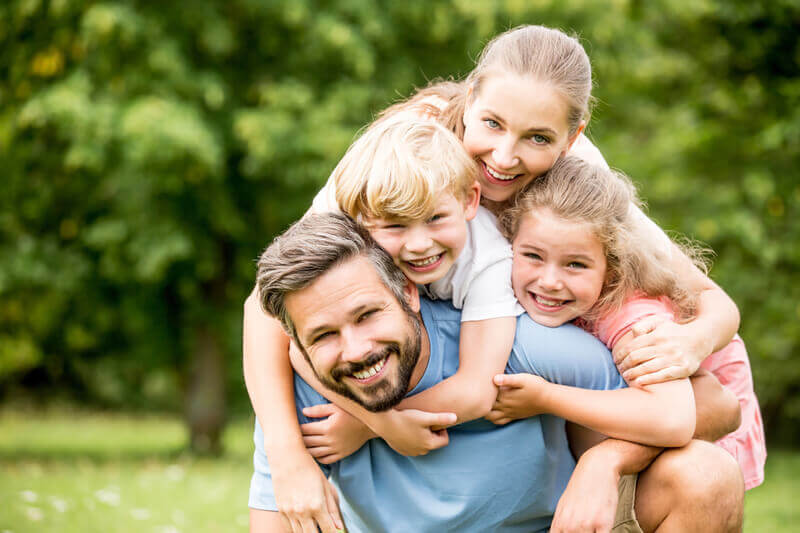 One of the best natural pose ideas because parents very often embrace their children, and you don't need to tell them about giving this pose. Kids can hug their parent's neck if the parent looks at the camera while sitting on their knees.
4. Two Kids Hugging Each Other: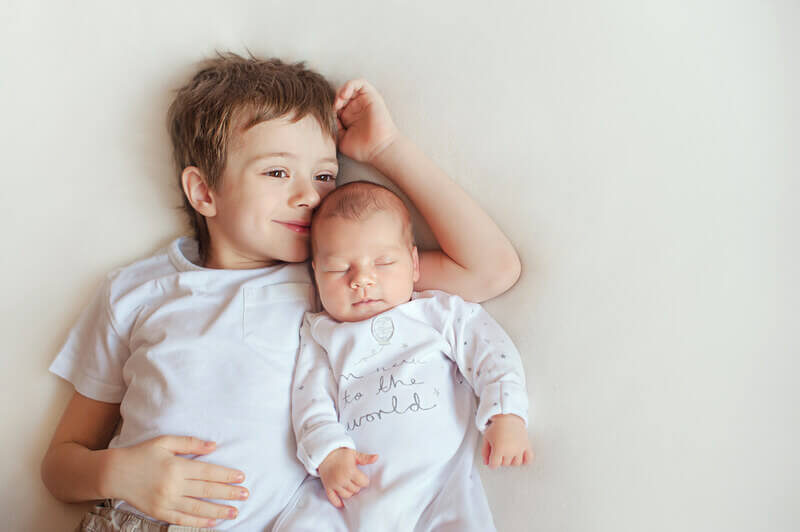 These are some newborn family portrait ideas, and a family has two kids. First, instruct kids to pose on the ground. It is an excellent idea as this way they will feel comfortable.
Next, put a blanket on the floor and cover it with some leaves to look natural.
The blanket will help kids not get cold. However, this is one of the unique family picture themes you can quickly shoot.
5. Father and Kid Fisting Bump: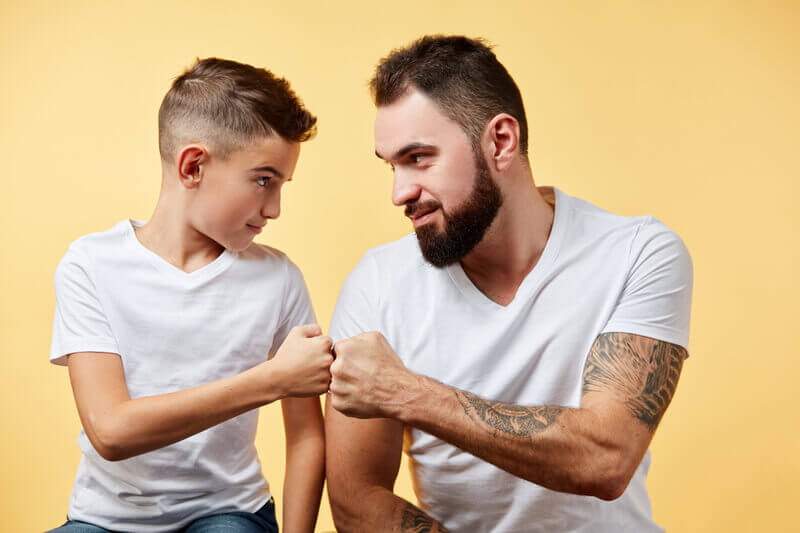 Through this pose, a bold and confident look comes out. This idea is suitable for a memorable date, like a birthday party.
6. Kids on The Back: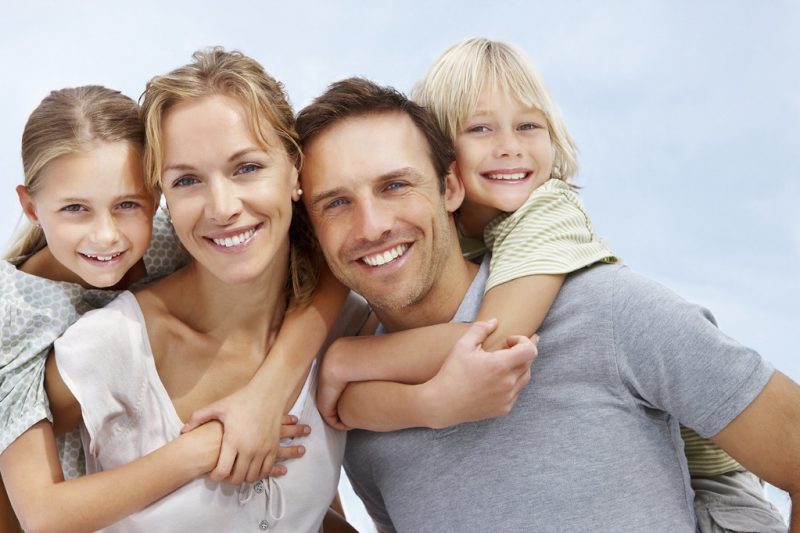 Tell your model to stand one after another and, for sure, in a horizontal line. Parents holding the child on the back is a great pose to look at.
7. Family Portrait with a Tilted Head:
Don't you want some unique family portrait ideas? Follow this idea where family members knee very close to each other. And giving a pose, slightly tilting their heads towards each other and to the camera.
8. Walking Hand in Hand: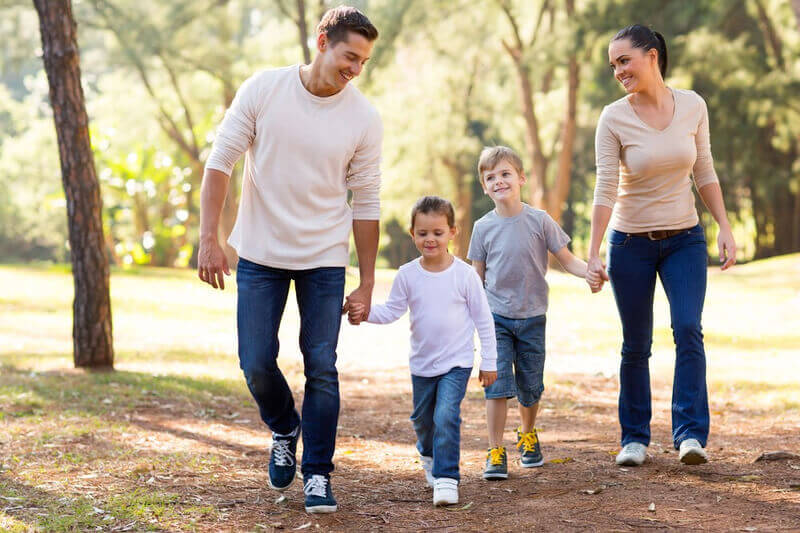 A family poses an idea where the family bond is the main character. For example, tell parents to hold their kid's hands and give them a walk. The motion of the legs is inevitable in this pose.
Remember to focus on everyone's face because subjects are coming toward you.
9. Lying with Lifted Heads:
It is some outdoor family portrait ideas. Tell your model to lie down on the ground to each other and use their hands as support. Give headshot photography from a slightly low angle.
10. Creating a Circle in a Lying Position: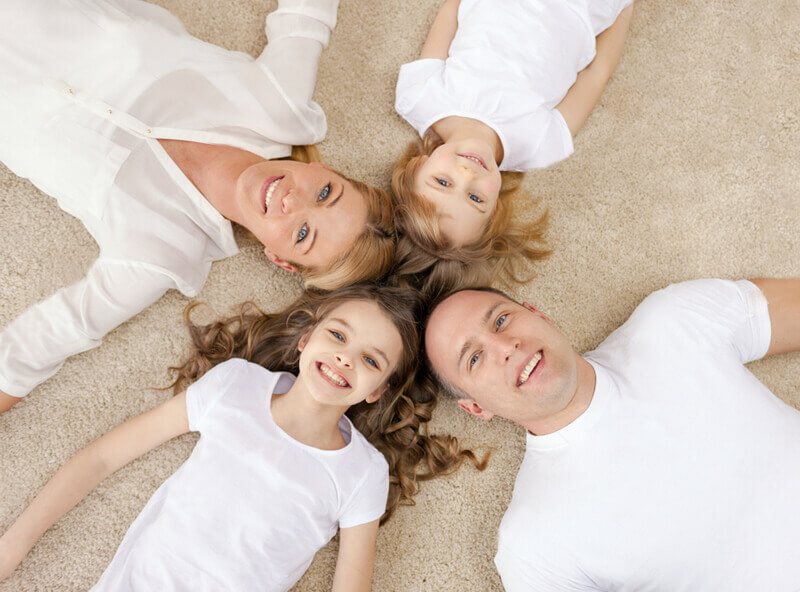 A snapshot that you need to capture from above. Tell models to lie on the floor or the grass and create a circle.
11. Sequential Photograph: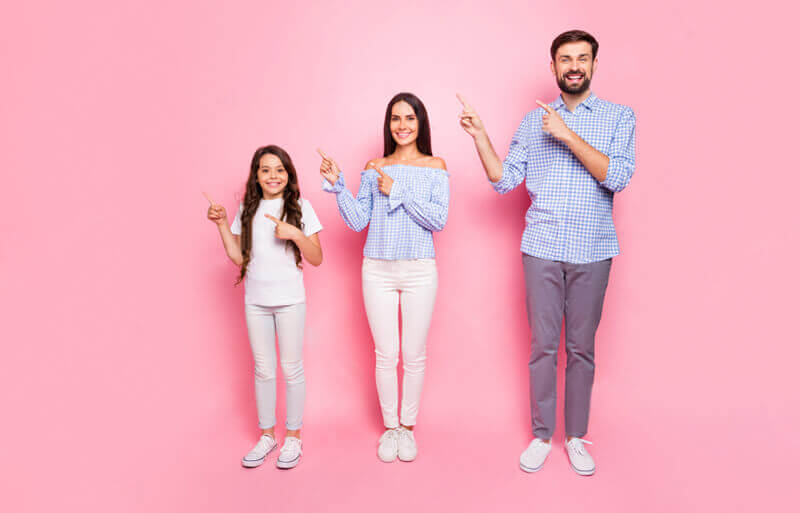 Some family photo ideas are worthy of looking at. The sequential photograph is capturing a photo where a clump of people when one person is the leader who stays in the front.
You should ask the kid's father to take the lead. Then, one by one, the kids should follow their father.
12. Group Jump:
Group Jump is a modern family portrait idea. Tell both parents and kids to give a little jump after a short run and capture one of the best shots of your day.
13. Kids are on The Front Side, and Parents are Supportive:
Parents are the pillar of their children, and this photo idea will indicate that. Therefore, it is essential to show them in the background, and kids are in front of their parents.
Also, both should not be on the same side. They should be on the different sides of the photograph. The most crucial part is that parents should look at their kids.
14. Standard Family Photograph: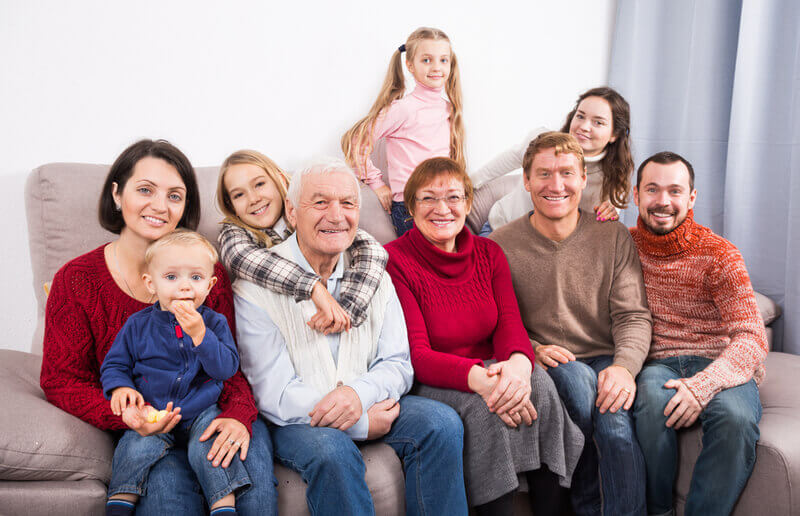 A full-length photograph will be a wise choice when capturing a large family photo. Make sure you focus on each family member, all visible. This composition is usually taken to create a family documentary.
15. Everyone looking at the Focused Person:
This is a fantastic idea for those who have newborn babies in their families. Place the newly born baby at the focal point, and other family members will intently gaze at their new member. It is some excellent relaxed family portrait ideas.
16. No Composition: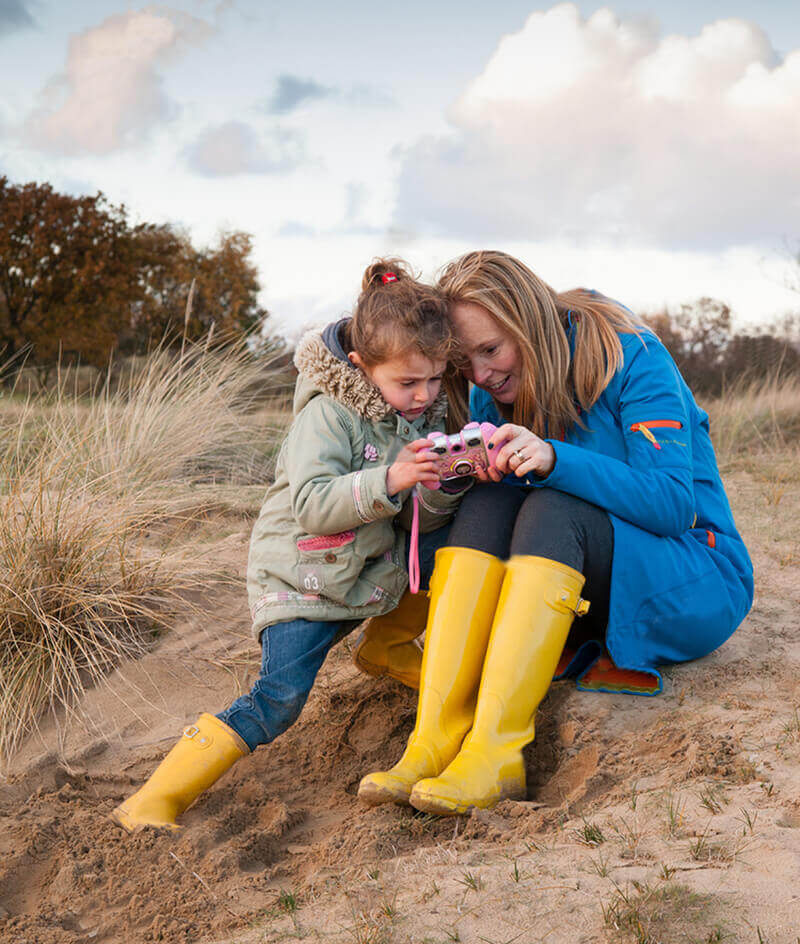 In this idea, don't tell your model to give any pose to the camera. Instead, capture this photo during a session break or just after finishing a snap. Sometimes it provides a few memorable moments.
17. Snowball Playing: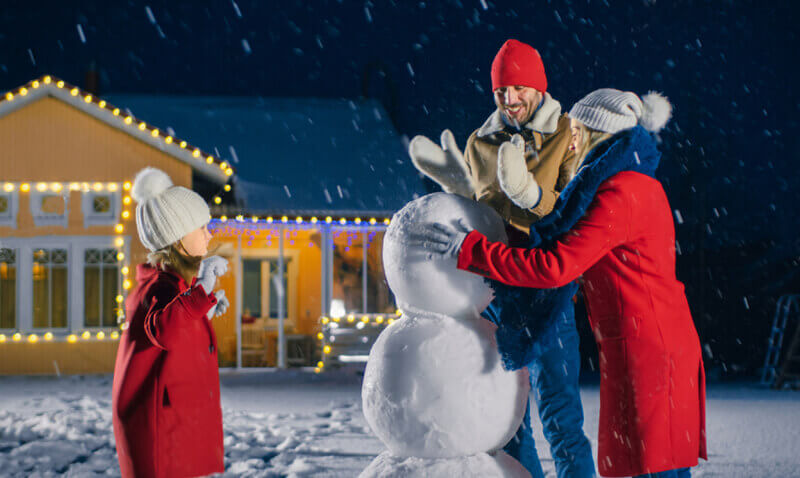 This dynamic composition perfectly matches Christmas eve. Kids can make a ball using snow and throw it at each other, and parents can just be looking at the kids.
18. Reading Fairytales: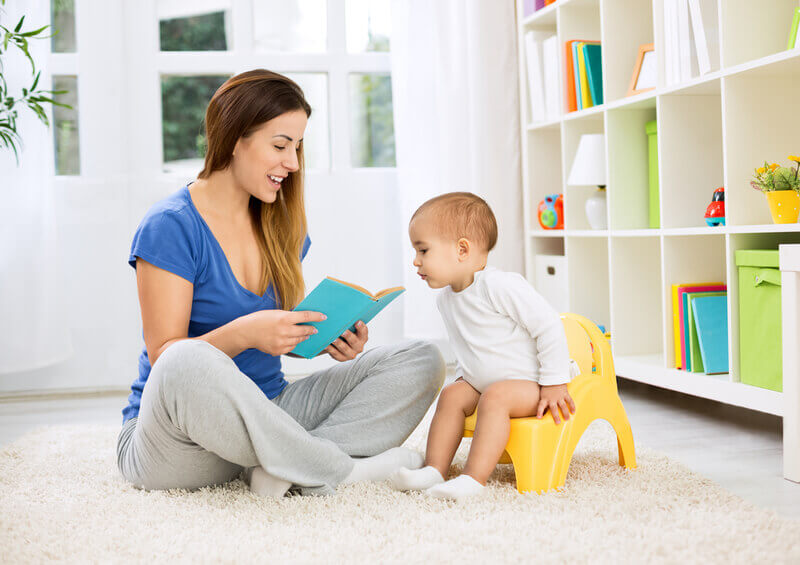 Tell your client to sit or lie on a bed or a couch, then tell them to read a fairytale book where the kid is listening carefully to the parent. You can give a fairytale book as a gift to a kid.
19. Go for a Walk in a Park: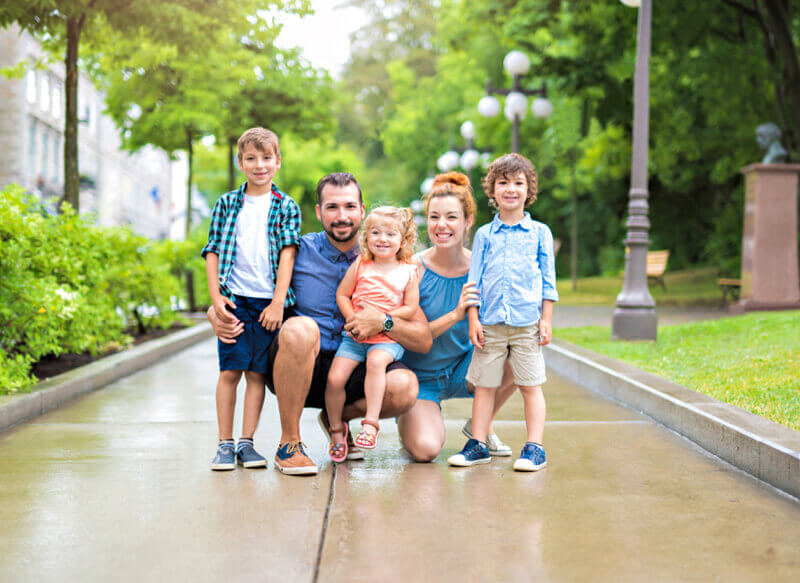 Look for a favorite park nearest to the client's house. Let the family walk around with their beloved people, and you capture some candid moments.
20. Decorating a Christmas Tree: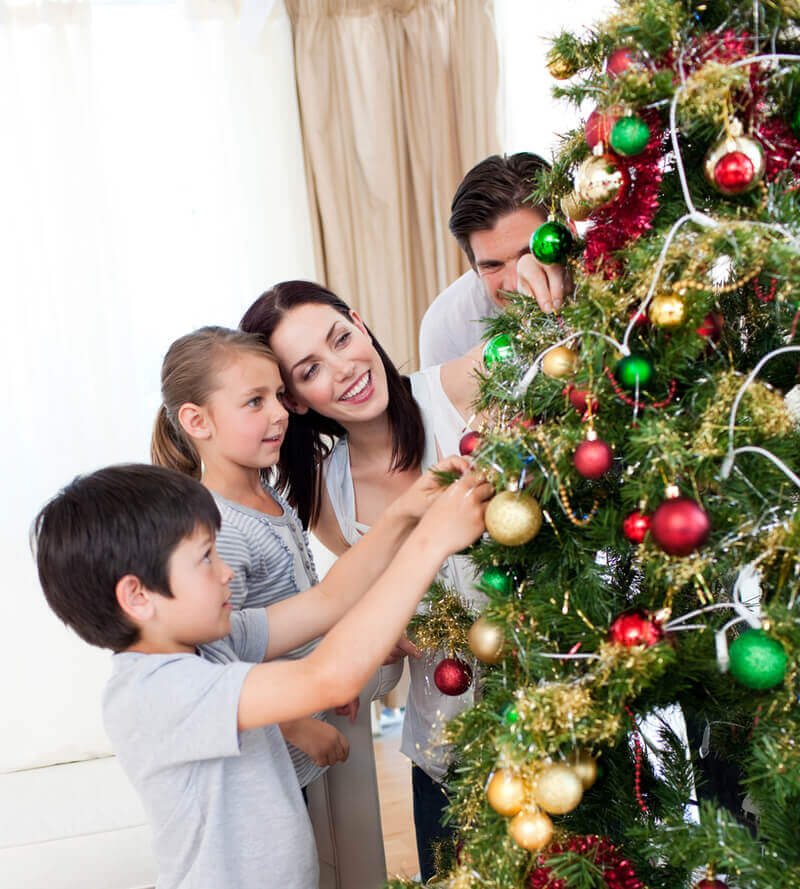 Every family loves decorating a Christmas tree together, which is one of the most intimate moments in every family. Take some great Christmas photos to memorize when the kids get older.
You may read:
10 Professional Headshot Photography Tips to Take Perfect Head Shot
20 Amazing & Memorable Wedding Poses for Bride and Groom
Hand Poses 14 Best Tips for Portrait Photography
Tips for Creating an Unforgettable Storyline
Preparation is considered crucial for some indoor family portrait ideas. Otherwise, you can't write a story through a photograph. So let's find out some general tips to create a great storyline. These tips are mainly for clients.
1. Prepare Outfits:
Plan for your outfits before starting a photo session. Thus, you will face less stress and can save valuable time.
2. Go Differently from Matching Ones:
Wearing the same outfit is quite inelegant. Please don't be sad when I say so. Instead, choose two dominant colors and mix other muted tones with them. Finally, you will get a glam look in your photo.
3. Consider the Home Decor:
Look at the home decoration intently while capturing some formal family portrait ideas. Then, considering home decor, choose color schemes that match your home interior.
4. Location and Cloth Color:
Devote yourself to planning about the location. For example, wear neutral colors if the photo shoot is at a beach or put on some bright outfits if energetic colors encircle the place. Sometimes solid colors work well.
5. Comfort:
Make sure every family member is comfortable with their clothes. Otherwise, fun family portrait ideas will not take time to be a ruined photoshoot. Ensure the comfortability of each member to put natural smiles on their face.
Final Words on Family Portrait Ideas and Poses
Using the above beautiful poses, tips, and ideas, you can easily capture family portraits. You can get a photo opportunity on a beach, in a park, or at the client's house.
Creativity is essential in this regard, and don't forget to ask for advice from the client as they are also wondering about the photo you are capturing.
Please give your best output to create a unique storyline for your client so they can memorize the session as they age.
Thus use plenty of opportunities and popular options and become a witness of successful family Photography board games.
You may also read: