If you are trying to photograph a pregnant woman then there are many questions about how to prepare for the perfect photoshoot for your maternity.
And how your models are dressed, all the various things such as the location, lighting, etc.
So If you are a beginner in this field, then I will demonstrate some tips and ideas for maternity photography.
Besides, learn how maternity photo editing and newborn photo editing services can be beneficial.
Maternity Photography Tips
Maternity photography always needs perfect preparation, because it is significant to make the pregnant woman feel relaxed. So follow these photography and photo editing tips that will be useful for you.
Tips 1: Choose The Right Period for Taking Pictures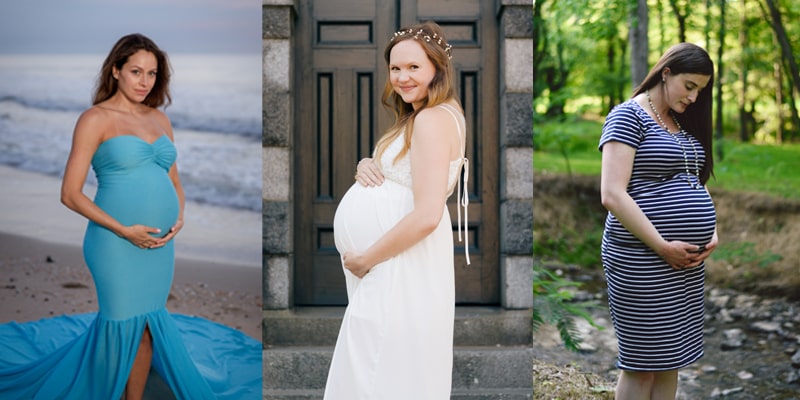 There is a specific time for taking pictures of pregnant women. And the perfect period is between 32-36 weeks. Most probably, it depends on the circumstances and needs of women. If a mom looking for many kids or an early birth or suffer from some complications. Then a woman can arrange a quicker photoshoot.
Tips 2: Help Her to Overcome Hesitation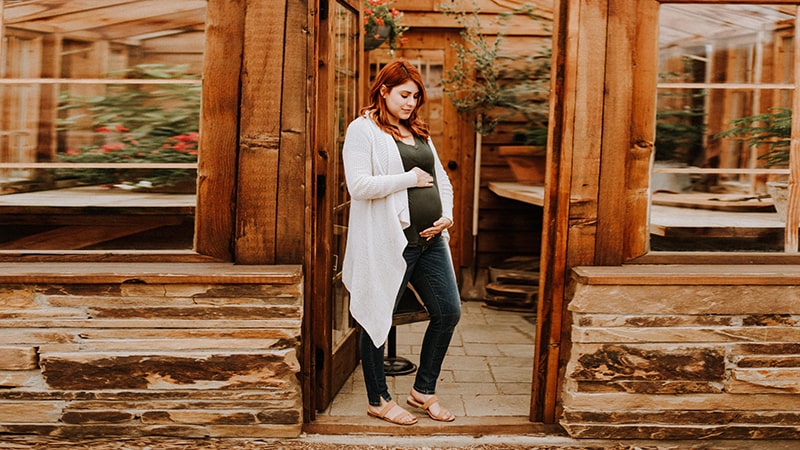 Most pregnant women hesitate to take pictures when she is going on the pregnancy period. If you want to take some quality shots, then you need to try to pull out her hesitation by paying some good compliments.
After taking a few shots, tell her how beautiful she is. Show her how attractive she looks like in these pictures. If you give her a compliment, then you will see that her hesitation has gone away. Then you can take some good shots. So pay her some compliments.
Tips 3: Don't Shoot from Below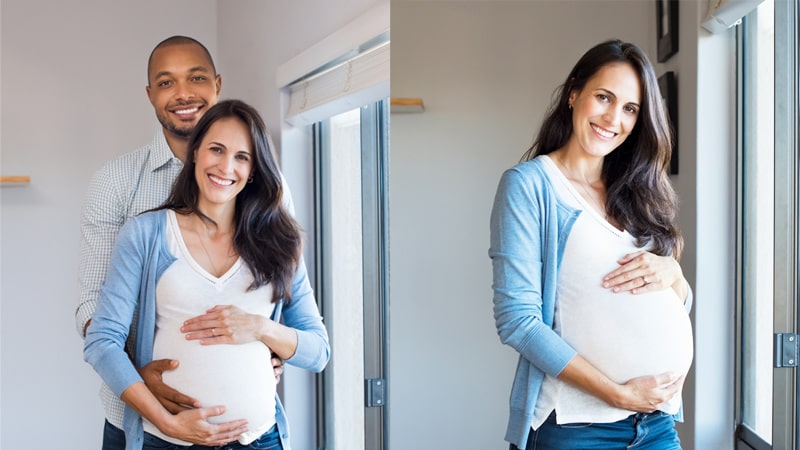 As a maternity photographer, you always want to take gorgeous photos, right? So, remember that, don't try to make any shoot from below. Because it won't look pretty good.
You can take pictures from higher camera angles because it will help you to get better pictures from lower photos. When you take a picture from a higher angle than you can see that your client looks thinner and gorgeous.
Furthermore, try to choose angles because it will help you to find the best pictures. So try to create angles that will be perfect to get the best pictures.
Tips 4: Double Chin Shot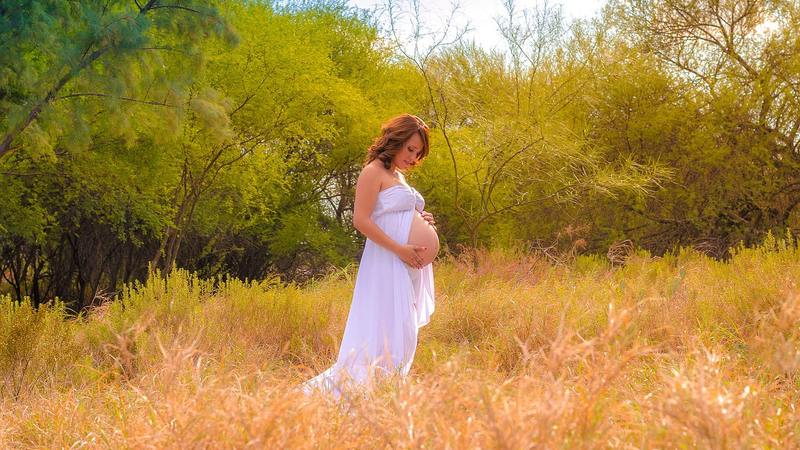 Sometimes we can see many women don't like to take photos with their double chins. The same thing will happen when you will take shots of pregnant women.
So after taking a shot, If She thinks your shots are not good enough, then you can remove the double chin by using photoshop. If you don't have enough time to edit yourself, then you can use any photoshop service provider.
Tips 5: Focus on the Belly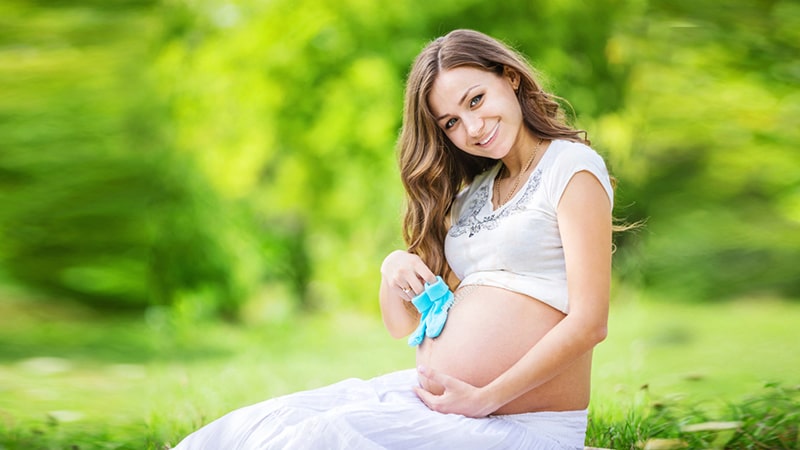 The belly is an essential part of maternity photography. You have to focus and keep zooming in on the belly part of the body. In maternity photography, you need to take standard photos also.
So, you can tell daddy to put his hands around the mother's belly, or it can also be a sister or a brother. Taking not just a classic photo, you can take a photo with your creative ideas. That will be very interesting.
Some creative maternity ideas are fun with florals, Mother and Father kissing, Flowing Dress with A Long Trail, with children's stuff, White and Black photos, take a walk, with pets, Father Kissing the Belly, etc. and many more.
Tips 6: Capture With Other Family Members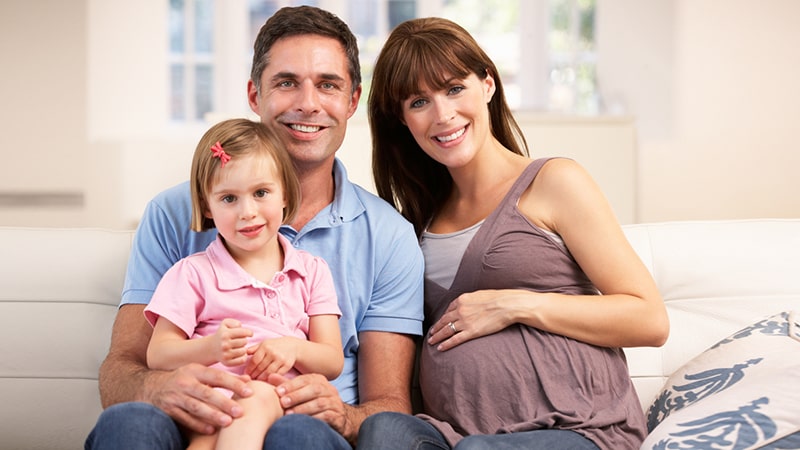 Not only parents but also other family members are waiting for the new baby. That's why you can tell the pregnant mom to bring her family members to take maternity photos and enjoy the charming moments.
It can be her brothers, sisters, and even pets. Don't forget to allow kids to kiss a mother's belly and daddy also.
Tip 7: Find a Proper Location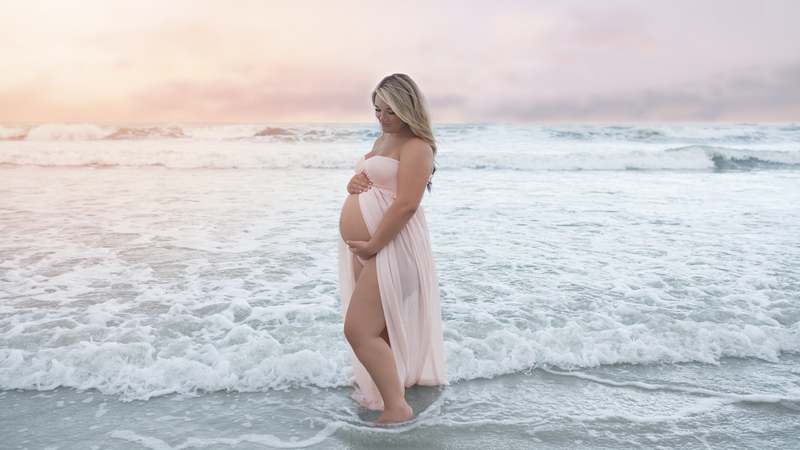 You can try to find a location that is close to the model's house. Keep in mind that the place will have to be quiet and calm. Because for a pregnant woman, a long journey must be avoidable.
Tips 8: Give the Attractive Clothing Choice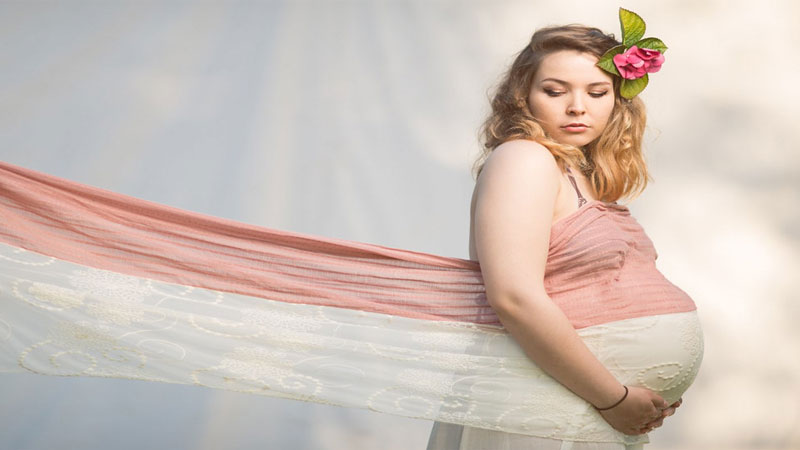 In maternity photography, attractive clothes are playing a significant role. Not just clothes, even clothes color is an important factor in maternity photography.
It can be easier to choose timeless colors and styles. So it's better to remind her to think about clothes in advance, Or You can give her some ideas about clothing that can be prominent in her belly.
Tips 9: Take Closer Photos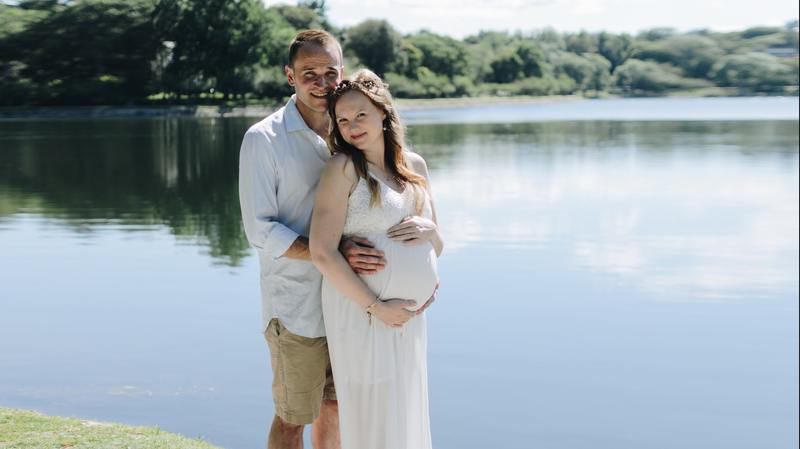 You can take a close picture of the couples. Perhaps she has many other memorable objects include Pregnancy.
So, You can also ask her to take pictures with some objects that can be memorable for her. Such as small shoes, balloons, and any decorative props
Tips 10:Romantic Couple's Photos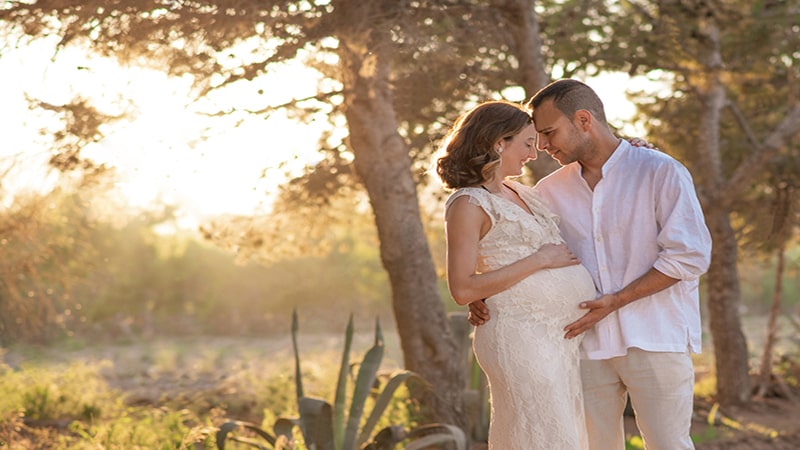 Try to make romantic photos of a couple. If the couple has other kids, then it's difficult to take romantic photos.
However, In maternity photography, romantic couple photos look amazing, and that will be memorable for them. Though it depends on her to take pictures outdoors. Nevertheless, you can take pictures outside of the house that will look great.
Know more:
Poses of Maternity Photography
You need to create some poses for maternity photography. Because when you create poses in your mind and apply them to your clients, then you can realize how beautiful pictures it is. I'm just giving you a few examples like Look down pose, sitting-down pose, and Close Up poses, etc.
Pose 1: Looking Down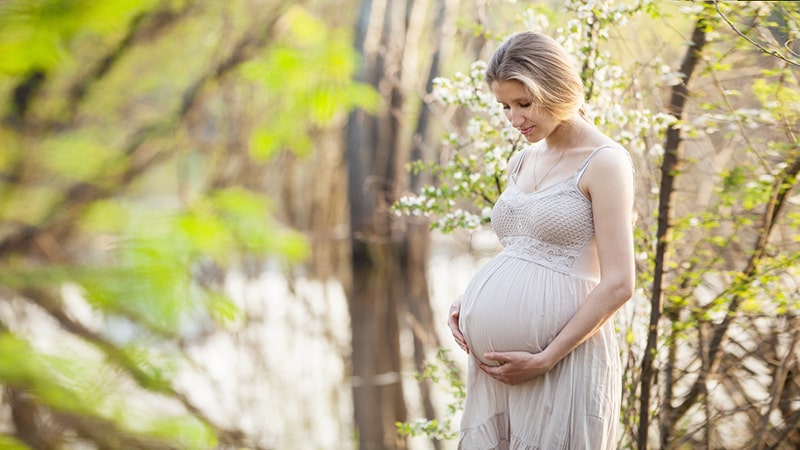 We all know, there is a strong bond between a mother and her unborn child. Remind her that this is a perfect pregnancy pose for taking a good picture. So you can tell her to stand a little corner to take a shot of her belly. And tell her to look down at her belly.
Pose 2: Sitting Down
It will look good if you can take pictures indoors. For taking an indoor photo, you need to choose a good place inside the house. Perhaps the window side will be perfect for taking a good shot with a white background.
After finding the place, you can take a bench that will be easy to sit for a pregnant mother. When she sits down at an angle, then asks to put her hands on her belly. Subsequently, extend the legs of the woman so that the clothes are extending around and show a beautiful belly.
Pose 3: Close Up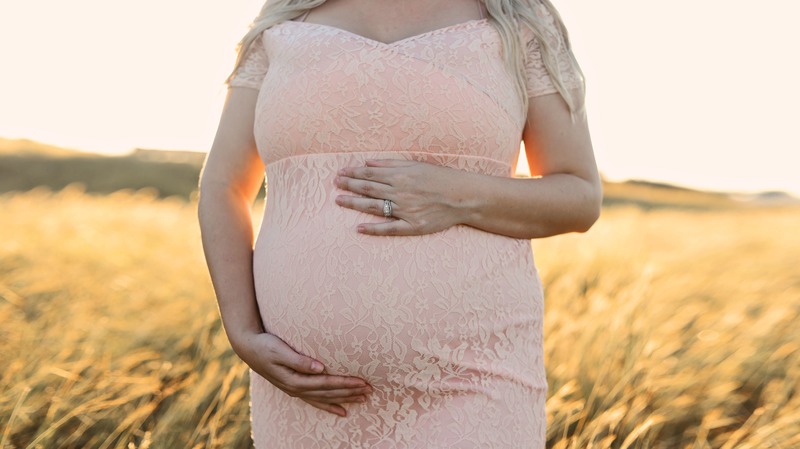 In this maternity photography, a close-up pose is the best pose to get the perfect picture. For this pose, you need to get close to her belly. You can also shoot photos from the side, but don't forget to get close.
Maternity photography ideas
maternity photography ideas are fully different outside of the house. It fully depends on the pregnant woman. However, Pregnancy is a special time for a woman. They like to capture their beautiful moments in a frame for their memorization.
Idea 1: Hands in a heart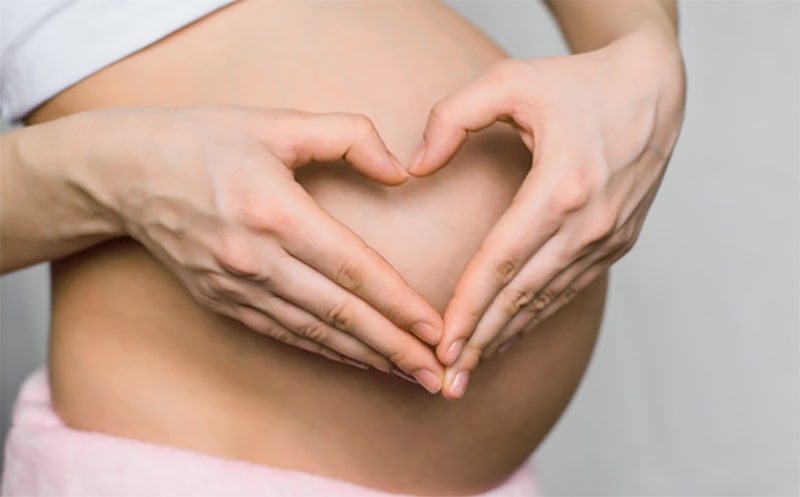 Maternity photographs are amazing to awaken your entire creative capacity. You can play with angles, composition, perspective, and props. That's why some choices are confusing. And stay focused, don't overwhelm, and create a list of new ideas that you want to find out.
Idea 2: Kiss on the Belly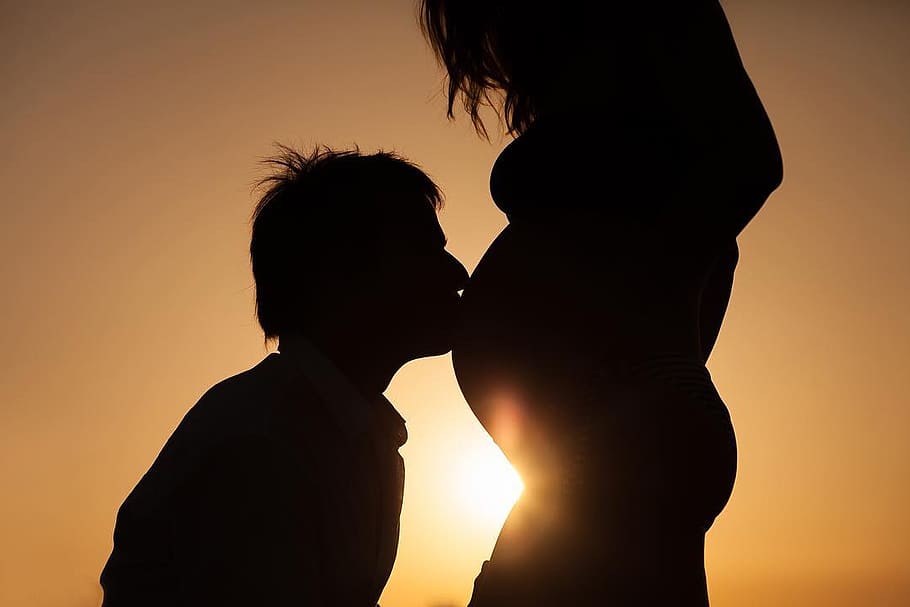 In maternity photography, dad's kiss on the belly is a good idea to take a shot. This simple gesture shows the special relationship between the couple and their baby. For this sign, they get warm and lovely feelings. Also, this pose is appropriate for siblings.
Idea 3: Next to a Window
Your maternity photoshoot will be successful if your clients have a wonderful apartment with large windows, and enough daylight is provided in the building. Because You can even use the reflection of the window to get a fascinating picture.
Idea 4: Capture With Kids Toy
If your clients have toys such as "a teddy bear," then you can decorate her sofa with teddy bears.
Fluffy toys and pregnant women are making a great combination of maternity photography. In this scenario, pajamas are the ideal choice for a woman's clothes. Warm, comfortable light-colored pajamas should make all the images very adorable.
Idea 5: Capture with Pets
Taking a picture with dogs is the best idea to create maternity photography. If you can take pictures with pets, then that will be more interesting. Dogs are very helpful for pregnant moms. When a dog seems to hear what happens in the belly of a pregnant mother, you can shoot the moment.
Idea 6: Kissing of Father and Mother
If you take a closer shot of a husband and pregnant wife, then it will add an extra beauty of maternity photography.
In this photography, you need to focus on the couple's Tender and trusty relationships, which will be romantic and reverent photos. The important thing is trying to catch the true feelings of the couples.
Idea 7: Taking Photos with a Ribbon
You can use a beautiful ribbon that looks pretty good. Make sure that the mom feels comfortable with this idea. And do not fasten the ribbon while taking pictures. That's the sign of a gift that somebody comes from the belly of a pregnant mother.
Idea 8: Fun With Florals
Florals are the best element for maternity photography. You need to choose the soft shades of the petals, which will give the photos great tenderness.
Editing of Maternity Photography
After taking photos, you need to edit them. For good quality editing, you can use adobe photoshop. Photoshop will give you a better service than other editing software. If you don't have enough time to do editing then you can get professional photo editing services from any image editing service provider.
Retouching to Fix Flows
If your pictures have a pimple, wrinkles, dark spots, and unnecessary hair issues, then you can fix them easily by using a retouching service. You can use the clone stamp tool or spot healing brush tool to do the retouching. Also, you can fix the makeup, skin tones, and body shape, etc with these tools.
Color Correction to Make it Beautiful
Sometimes, maternity photos also need to correct the color. Because your captured images' color is not perfect always. Then you can correct the color or change the color of your photo by using the color correction service.
Background Change to Make Image Irresistible
If you don't like the background of your photo, then you can change the background to your client's expectations. You can easily change the background of your images by using adobe photoshop. Check, GEI professional background removal services.
Conclusion
I hope these tips and ideas will help you to make beautiful maternity photos. After that, you can create poses for getting your clients. Because when you create many poses then you can show your clients a great mixture of your photos.
You may also read: